Discussion Starter
·
#1
·
They showed the thing on the news...has to be a .50 cal rifle round, although I go t a kick out of Fox4 News showing the slug and saying "It could have been fired from a handgun"...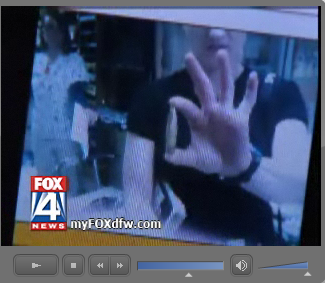 Monday, Nov 3, 2008
Posted on Mon, Nov. 03, 2008
Woman wounded by bullet Sunday at TMS
Woman wounded by bullet Sunday at TMS
Star-Telegram report
Police are investigating the wounding of a 62-year-old woman who was hit by a bullet at 10:30 a.m. Sunday at Texas Motor Speedway, according to reports.
The stray bullet, believed to be a rifle round, came through the ceiling of the woman's recreational vehicle and struck her in the right arm, said Lt. Paul Henderson, police spokesman.
The projectile was described as a large-caliber bullet in broadcast news reports, but Henderson had no information on the bullet's size Monday morning.
He noted, however, that the bullet caused "a significant" wound.
The woman was taken by ambulance to Harris Methodist Fort Worth Hospital in stable condition, according to reports, but her condition was unavailable Monday morning.
The bullet entered the RV "at a slight angle," which "indicates it was fired from a long distance away," Henderson said.
There was no information Monday about who might be responsible for the shot, or from where it was fired.
"Stray bullets seriously injure and can kill," Henderson said. "Never shoot a firearm up in the air just for kicks because what goes up at over 1,000 feet per second comes down at near speed."
http://www.myfoxdfw.com/myfox/pages/Home/Detail?contentId=7776035&version=1&locale=EN-US&layoutCode=VSTY&pageId=1.1.1
**********************************************************
My question here is...does anyone think they can determine the perimeter from which this shot came from, assuming it was a rifle and DID fall through the roof and enter the wall in the motorhome? Let's assume her motorhome was in the middle of the infield (more likely they were outside the track though)...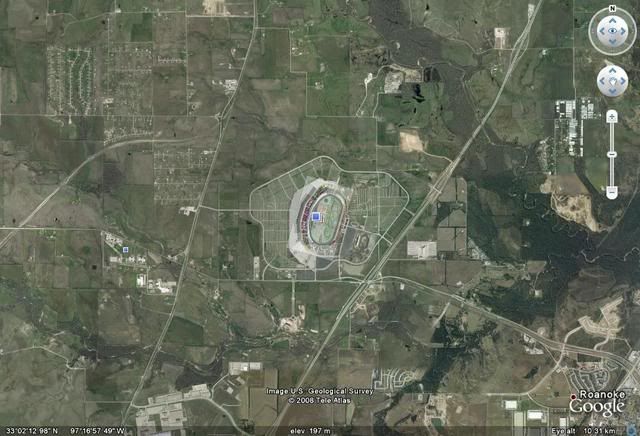 I hear there's a FAAAT reward..!