Water is problamatic
I like my hydro pack or water bladder closer to me than on the outer most dangling end of a pack barely hanging on. I would not put it on the outside of a pack, but that is just me. Either inside a pouch made to hold it on the inner most layer of all my gear or I would resort to a canteen rather than have it out on the fringe. Water is very important to me so I keep it close. If I were to carry more..canteen! If I still needed more than that I would think out other ways to purify water rather that carry more at around 8lbs per gallon.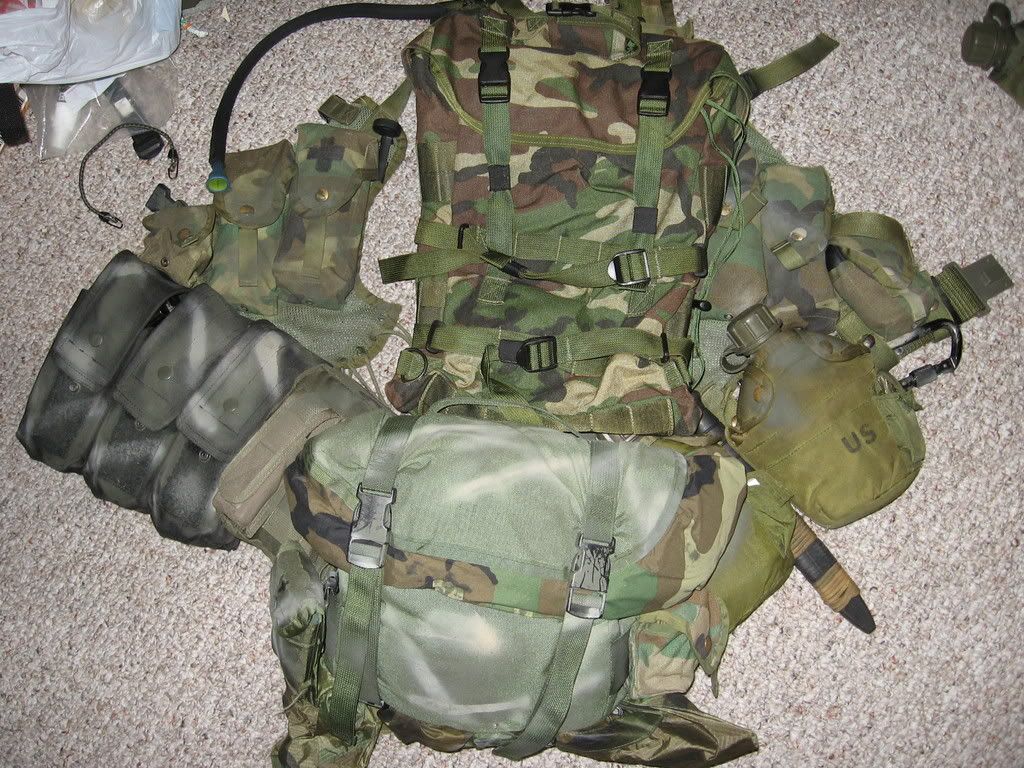 This isn't the best set up I have seen but for a one day or less out just messing around it works for him. Kindah hodge podge and mis matched.
This could kill two birds so to speak.