Discussion Starter
•
#1
•
Just in case some of you have never seen a tiller in action, here are some still pictures from the fall garden of 2006.
This is a yard machines front tine tiller. The gas tank holds about a half a gallon, which gives several hours of run time. Usually the motor will crank with just a couple of pulls. The motor is a Briggs and Stratton. The oil should be changed once / twice a year.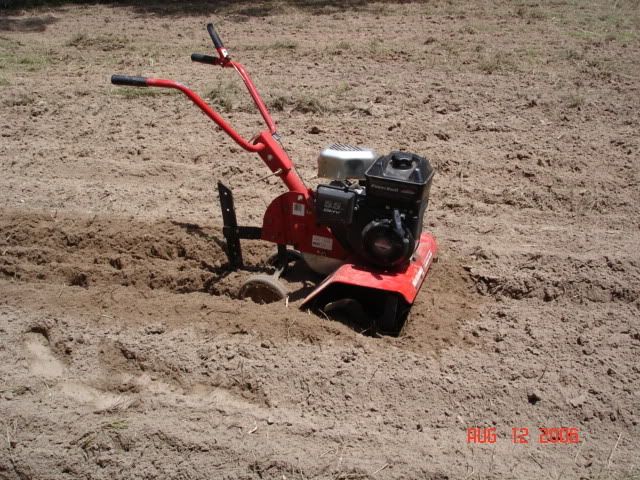 Notice the root sticking up. We are just a few feet from a tree line. The further your garden is from large trees, the easier the ground will be to till up. The wheels also make nice little grooves for the fertilizer to go in.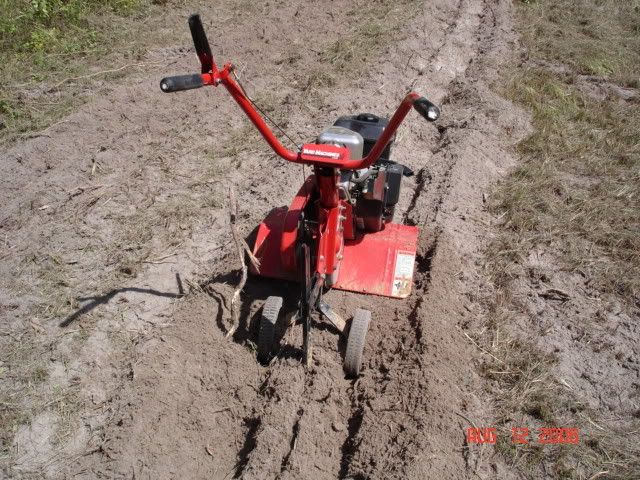 This is the depth that I like to till to - all the way down, as far as I can get it. Look to the right hand side of the picture and there is fertilizer visible on top of the ground.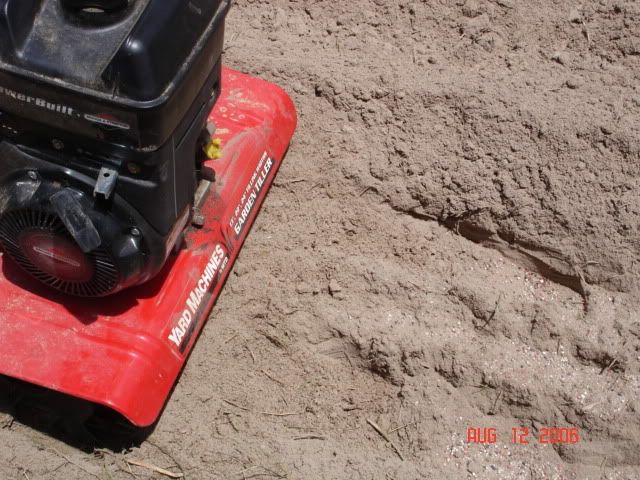 These tillers are an excellent choice for the small home gardener. Even if there is access to a large tractor, tillers like this one can be used to work up certain areas, or for working the rows a little deeper.