Discussion Starter
·
#1
·
Today I stopped by Costco on my way home from the doctor's to top off my tank and pick up a chicken for dinner (forgot to thaw something out). As is my usual practice when on my own in Costco I was browsing through the books and music section enjoying a free Twizzlers sample when an interesting title caught my eye. "The COMPLETE Worst-case Scenario Survival Handbook"! Well of course I picked it up and began to leaf through the pages. Now many of you may already be familiar with this useful series of books, (reading the back cover clued me in to the fact that the "man-ual" I held in my hand was a compilation of the best survival tips from all the other books in the series) but I was not familiar with the material.
You can't imagine my delight when I realized that I had stumbled upon the perfect Dad's Day gift for my non-prepping spouse who has on occasion questioned my sanity. This wonderful guide for men is chock full of useful survival information on a wide variety of subjects. Now I know that I've been accused on occasion of being somewhat cynical and sarcastic but I assure you I purchased this gift with the very best of intentions! After all every man can use a guide that might persuade him to follow instructions and I believe this book is capable of that and so much more!
With chapters dealing with subjects such as "How to Survive Being Hit in the Goolies", "How to Toilet Train Your Cat", "How to Remove a Wad of Paper from Your Child's Nose", "How to Sleep on the Couch", "Garage Emergencies", "How to Treat a Dart Injury", and "How to Survive a Bungee Jumping Disaster" how could this not interest him! There were even chapters directly relevant to recent events in my husband's life, for example "How to Outwit a Pack of Wolves" (hubby was recently bitten by one of his aunt's three wolf hybrid dogs and I'm sure this info will come in handy as he is over there once a week at least). Also included were several pictorials, one I especially liked was a guide to facial hair options, I'm really hoping hubby takes note of those as he has recently shaved off his goatee and I find that I am distressed by his new look but don't wish to insult him (any remedies or advice on this situation would be appreciated ladies).
In conclusion I would highly recommend this book to those ladies possessed of a spouse who is not survival oriented. I sincerely believe any husband would find this book useful and it's always wise to offer encouragement not to mention the fact that an emergency guide makes a lovely and thoughtful gift that demonstrates just how much you care about their well being. And at $14.99 it was a bargain I couldn't resist! I'm sure he'll enjoy it much more then that Coleman Road Grill set up I had originally thought to buy him!
Just a few pics of my purchase!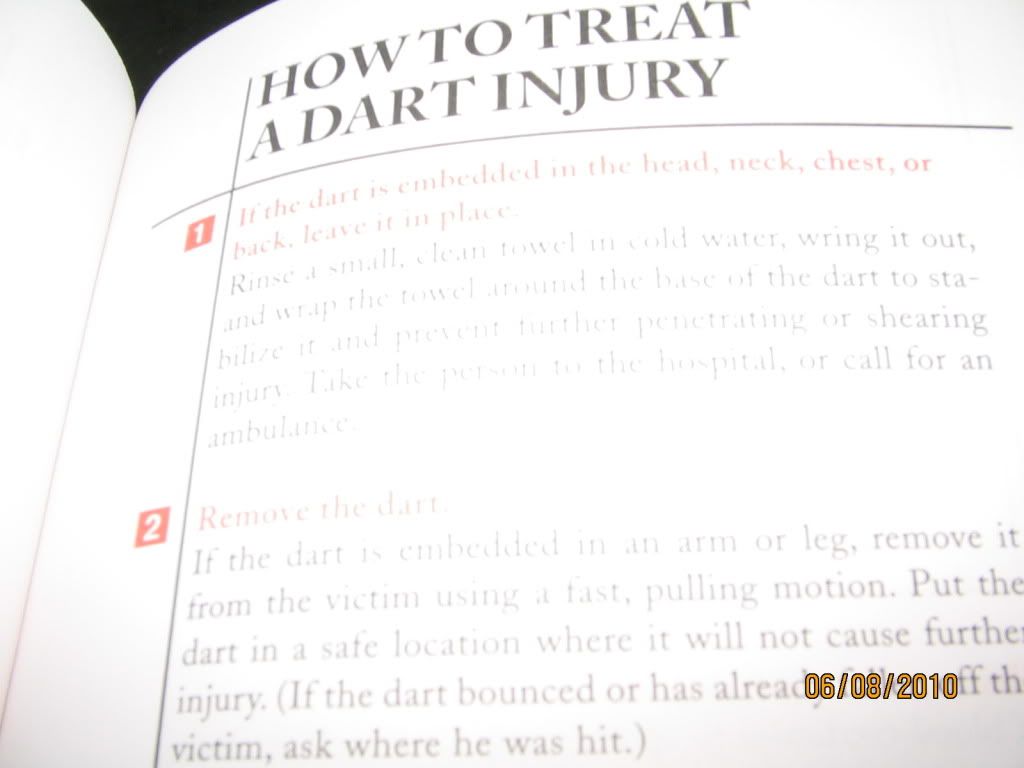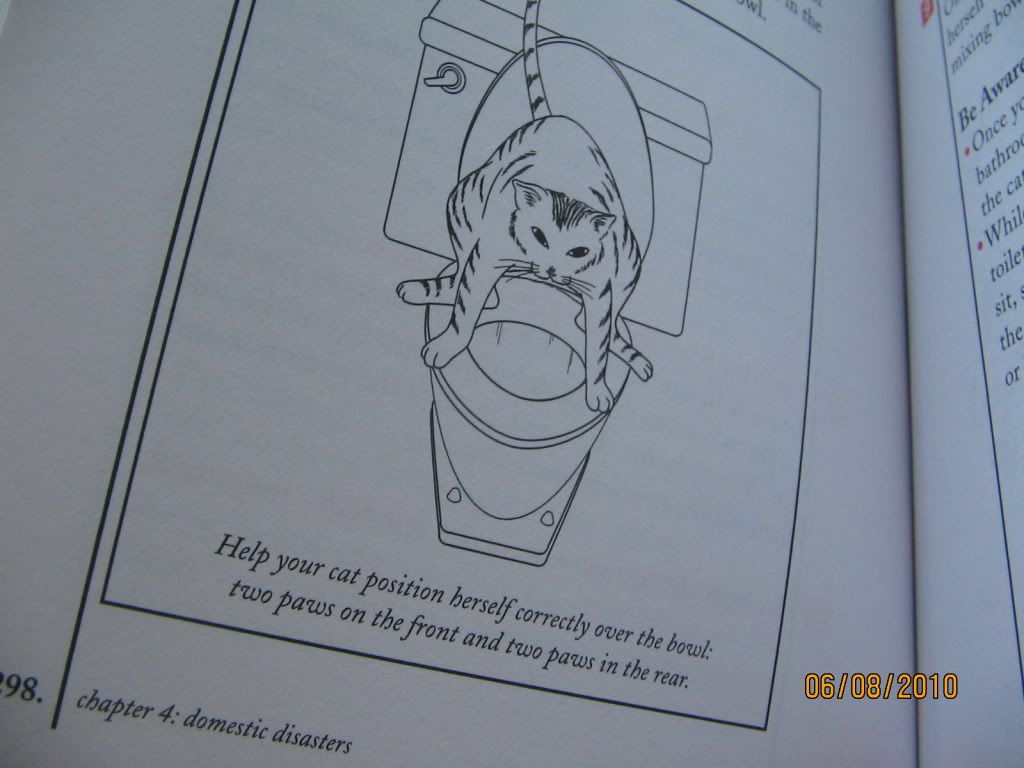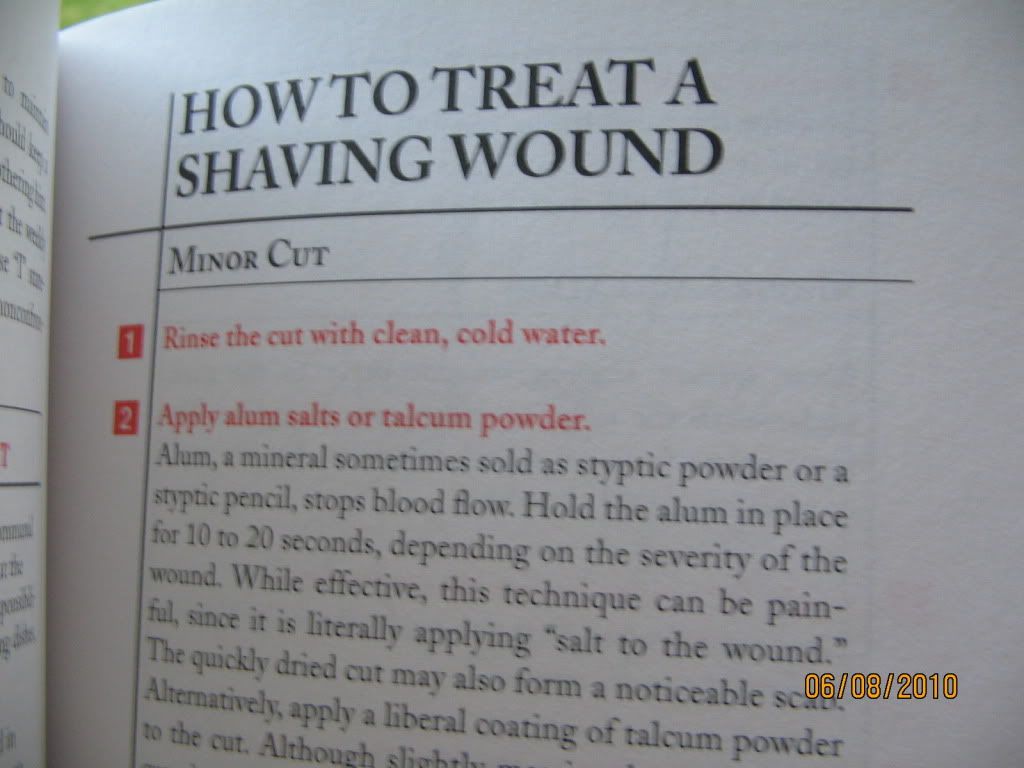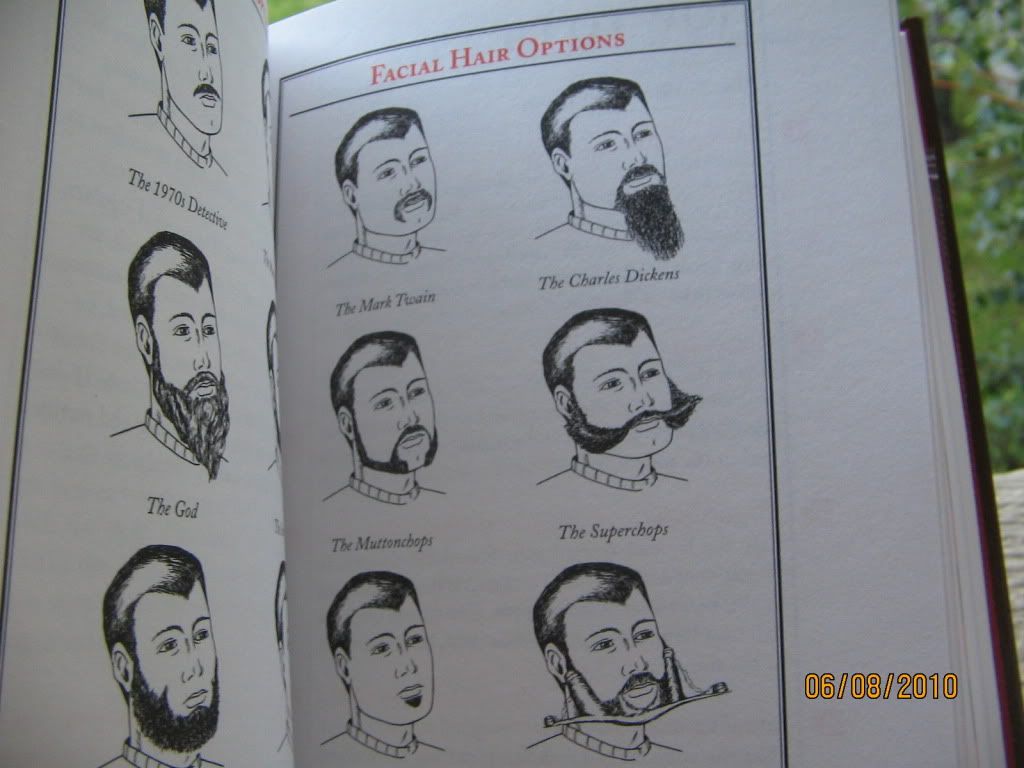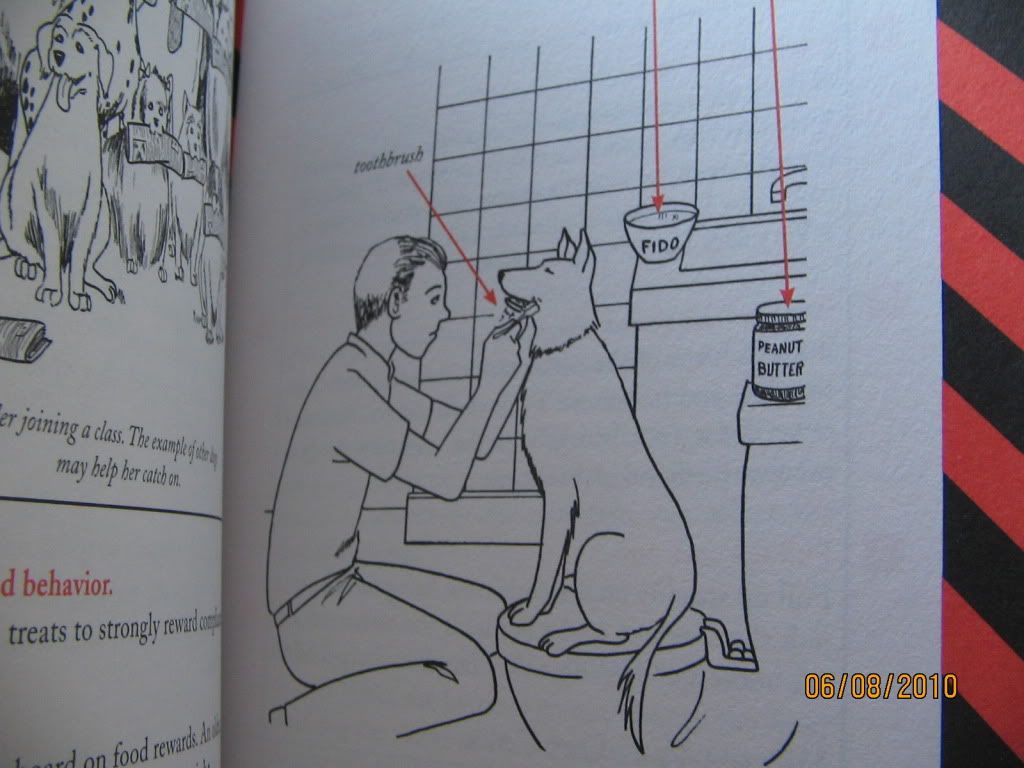 Just a thought…laughter truly is the best medicine and perhaps it is even capable of bridging the gap when you and hubby are not on the same page!