Discussion Starter
•
#1
•
First off, congrats! It's a pretty big force of will to actually do this because of how much these companies have penetrated into our lives. This guide will cover three phases:
1. Day to day functionality
2. Local computing functionality
3. Internet services
I hope this helps you transition happily away from freedom hating entities and to entities that take no public stance but practice their stated missions of endorsing privacy and the security of their users:
Day to Day Functionality
Cellular Phones
The most secure and usable alternative to the Android or iOS phones is called the Librem 5, it runs an open source OS called PureOS. There are pros and cons to using this device, the biggest con is you're giving up quite a few generations of technology (if that's important). The Librem 5 is analogous to a iPhone 3 or 4 in terms of processing power and screen technology. However, if you aren't using your device for anything past texting, calls, and browsing the internet/maps, it's a viable replacement.
The second best is a tie between the older Nokia and Blackberry phones, both have rudimentary web functionality, though their browser security will be woefully out of date, so keep this in mind.
The third option is to get a standard non-smart device. I recommend getting an older pre e-gps GSM device.
Smart Integration
Though I doubt anyone on this forum is likely to have succumbed to the likes of Amazon Alexa, Google Home, or any of their lessor competitors (I'm looking at you Cortana), these services should be the first to go. You will replace these with manual tasks. See that switch on the wall that your smart switch used to be connected to? Yep.. toggle that baby to turn your lights on or off. See that refrigerator that your smart device connected to to tell you when you needed Milk? Well, you can open it and shake the bottle yourself. Smart TV? Can be kept if and only if it has no "net meeting" functionality.
Maps
For many, and I count myself in this group, I enjoy Google Maps. There are alternatives which are paid for. Ways seems to be the best replacement. I believe it operates with the Google Maps API, so you may still be shuttling Google your data with Ways. OpenStreetMaps is the best free alternative, mind you this will get you from A to B, it will not tell you about speed traps or road construction. Real-time traffic is the only reason I'd maintain a Google account that is used for and only for Mapping applications. Do keep in mind that the sections of the guide pertaining to phone security will not be applicable as you will need Android anyways.
Local Computing
Operating System
Windows 10 is great, but part of what makes it great is also what makes it so horrible for privacy advocates. Vaccine mixing Billy out in Washington is harvesting your data as you read this. There is really only one alternative to Windows on the PC and that is Linux. "Linux" opens a whole gamut of options however, there are many many distributions, I am going to highlight some resources to help you towards this end:
- If you are a true beginner, this guide will help you choose a decent distribution. They're all roughly the same in terms of usability, so it'll come down to how you like the look and feel of the presented interface.
New to Linux? There are so many Linux operating systems out there. Here are our recommendation for the best Linux distributions for beginners.
itsfoss.com
- If you'd like a bit more control, I highly recommend Arch Linux, be mindful that the initial setup is far more cumbersome than any of aforelinked distributions. Get it here:
Arch Linux
- If you want even more control than Arch, Gentoo is where you want to be. You will want a relatively new processor, a minimum of 4 cores but 6 or 8 will save you a lot of time when you configure multithreaded compilation. It's mandatory you read the setup guide before you get going or you're going to be a little lost. Gentoo has the second most tedious setup process of any distribution I've used. Get it here:
Welcome – Gentoo Linux
- If you're sadistic and have a lot of time and decent hardware then you can try out Linux From Scratch. I liken Gentoo to Linux From Scratch because they're both source-code based (meaning you literally build your own operating system), the difference between them is with Gentoo, you have build scripts so to add software the basic command is "emerge <title-name>", with LFS, you go download the source files and build/link them yourself. This is really only practical for an environment that will NOT change, like an embedded application. Get it here!
Welcome to Linux From Scratch!
With Linux, I highly recommend that you look into
LUKS
, or Linux Unified Key Setup and
DM-Crypt
on virtual disks. The combination of these three items gives you true on-disk encryption. Without your key (and preferably key files with it), your hard-drive will be completely unrecoverable. I recommend that you set up 512bit AES, which is just 256bit run twice, if you're truly paranoid about the alphabet agencies, however, for most people standard 256bit is fine and short of Quantum Computing coming to the desktop, your data will be safe for the foreseeable future.
-- If you must retain Windows 10 --
For some people, keeping Windows around isn't much of an option as it's a necessity. I am not an expert on Windows 10 security as I stopped using it for sensitive data a decade ago, however there are some guides:
Windows 10 Full Disk Encryption with Veracrypt (DO NOT USE WINDOWS BITLOCKER, MS has a backdoor):
Read this, decide if it's for you:
A straightforward guide to getting you working with VeraCrypt. Protect sensitive data on your hard-drive, USB stick, and external drives.
medium.com
And then... get Veracrypt here:
VeraCrypt - Free Open source disk encryption with strong security for the Paranoid
This guide by Heimdal seems decent, however, these are all software changes and maybe overcome by Microsoft overriding certain functions (we must assume they can)
The Ultimate Windows 10 Security and Privacy Guide
This guide offers a bit more in-depth security measures: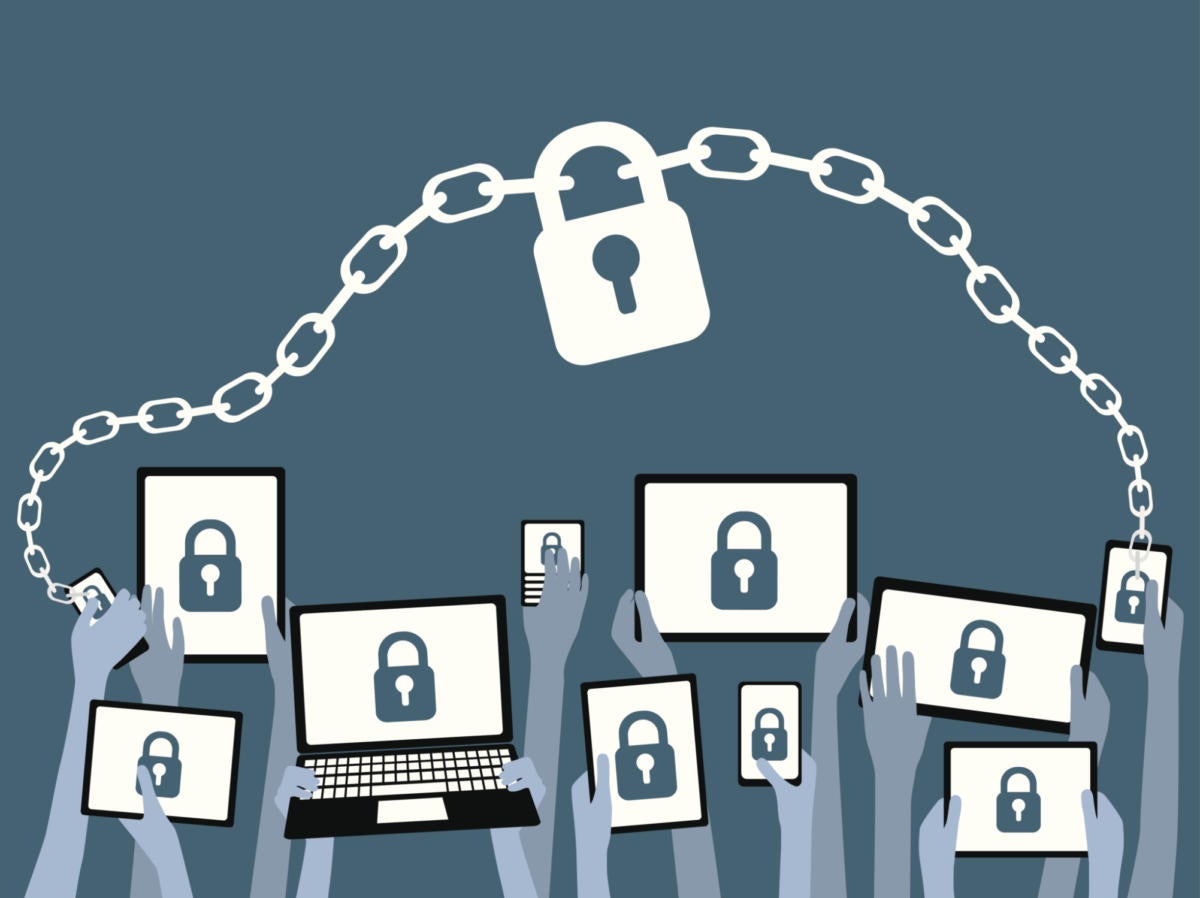 To make the most of Windows 10's security improvements, you must target the right edition and hardware for your needs

www.infoworld.com
Internet Services
1. Facebook must go or be severely restricted: Every browser has an extension called or analogous to "Facebook Container", it is vitally important that you install this. Facebook communicates in realtime with your browser when you use their services. Facebook is an amalgamation of technologies including
Ajax
, which creates asynchronous transmission of data between FB servers and your computer. Facebook Container sandboxes the tab containing Facebook so that data leaking from other tabs cannot be intercepted by the Facebook Tab. Think of running Facebook in a browser like an low-grade Trojan horse.
2. Discord sends telemetry to its parent company, there is no real way to turn this off without removing the application.
3. Google Services can be terminated by going to this link:
Delete your Google Account - Google Account Help
and following the steps
4. Twitter is merely a trolling device now, keep it if you wish, just don't install the app.
5. Instagram is a Facebook offshoot and in their latest TOS basically said "whatever data is on your device, by using this app, you give us permission to examine it". Delete immediately.
I'm too tired to type more. If you know of any actionable security issues with any common apps or websites, please post them below. DO NOT START FIGHTING.