I'll start
Couple minutes with a dremel cutoff wheel to make an opening for the DTMF decoder LCD display and drilled some holes for the wiring, needs some more filing on those holes to get rid of the burrs...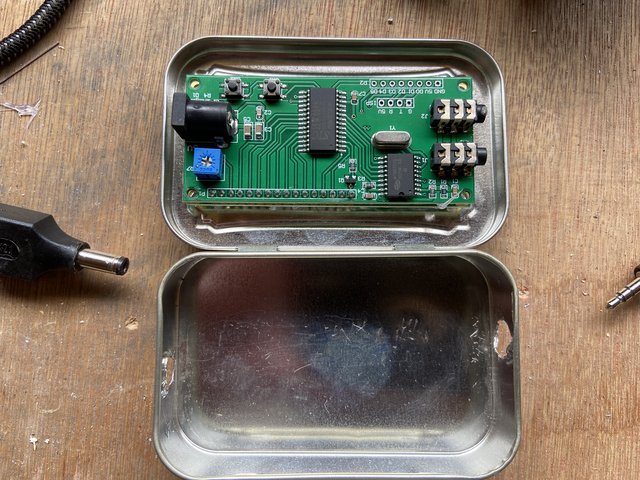 A little hot glue to hold the decoder/LCD in place, small power bank to power it, and one of our HTs to act as the receiver.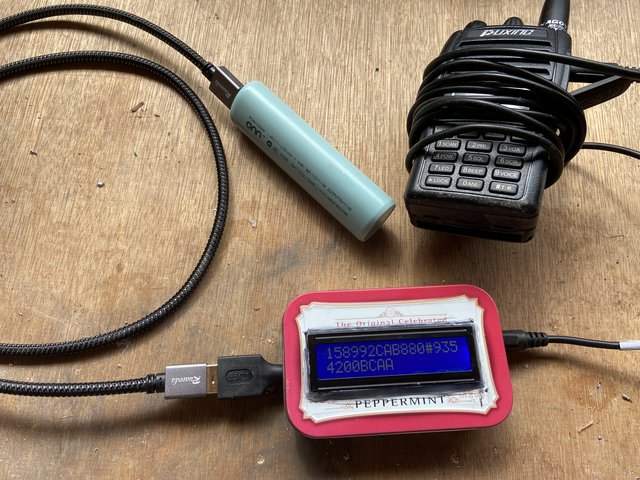 Tones were sent from a different radio of course, this just displays them when plugged into the audio jack. Might add some weatherproofing to protect the display and to plug the gaps around the holes for the cables, and since this one will likely end up in our primary BOV need to find a small case/container to keep everything together in a glovebox/console kit.
So what's it good for? Maybe not too much - but how we might use it is to leave a message for a party that doesn't respond when called. Plug it in to your mobile radio when leaving your vehicle and someone calling you can leave a message on the display you'll see when you return. Or while working in a loud environment. Going to build at least two more of these and give them to a couple survivalist friends in our MAG, we have a HF comm (and bugout) plans with them and this would be handy to leave a message if someone is going to be away from their radio, or for sending encoded messages. Will have to work out the details of that latter part with them first. Anyway we likely won't have enough personnel to do a 24x7 radio watch so this is just a method to cut down on missed messages.
Parts used:
Altoids mints tin.
DTMF decoder (x4) w/32 character LCD.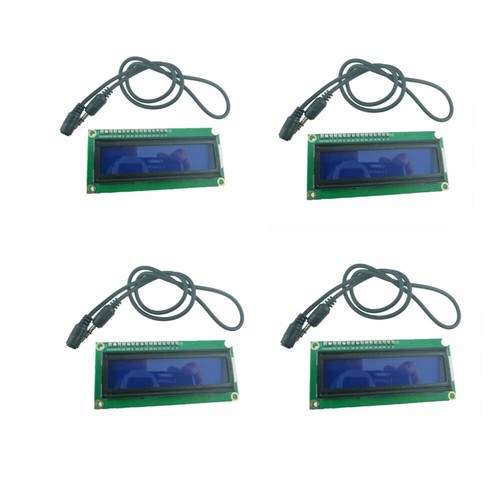 Find many great new & used options and get the best deals for 4 PCS DTMF decoder with LCD Display MT8870 Audio Voice Module for Mobile phone at the best online prices at eBay! Free shipping for many products!
2.5mm to 3.5mm audio cable (Kenwood/Baofeng headphone jack is 2.5mm, decoder uses a 3.5mm connector).
www.amazon.com/2-5mm-replacement-Headphone-QuietComfort-QC35II/dp/B0BRK9QM11
5V power adapter, USB to 5.5x2.1mm male adapter.
www.amazon.com/SinLoon-5-5x2-1mm-Connector-Electronics-Charging/dp/B08FY476MY
USB A to USB A male cable.
www.amazon.com/Ruaeoda-Double-Transfer-Compatible-Monitor/dp/B0B3TNSXQQ
Revisiting another radio related Altoids tin project I started on a couple years that needs some cleanup and will post that up in this thread once its finished, but what radio related DIY hacks/gadget projects do you have or are working on?