Discussion Starter
•
#1
•
Proof that Propane last a long time !!!!!!! (Pics)
While looking thru my moms out building, I found the old propane jugs that my mom had bought for my dad back in 1988 (Before his death) along with the propane grill that he never used. I noticed that the jugs were even still full when I lifted them, so I took them home hooked them up to my burner and the propane lite up like a champ. This is 23 year old propane, still going strong.
It may be just me, but the propane before I lite it up smelled stronger than the propane I get now at the store. But that may be my imagination.
The tanks are a little rusted however they work just fine for my old turkey cooker, I guess when they run out of fuel I will toss them if I can't get Blue Rhino to take them on trade. They have the old star valve and not the new OPD valve.
I guess this is proof that propane is the ultimate survival fuel for long term.
Notice the inspection date (in this case when it was made)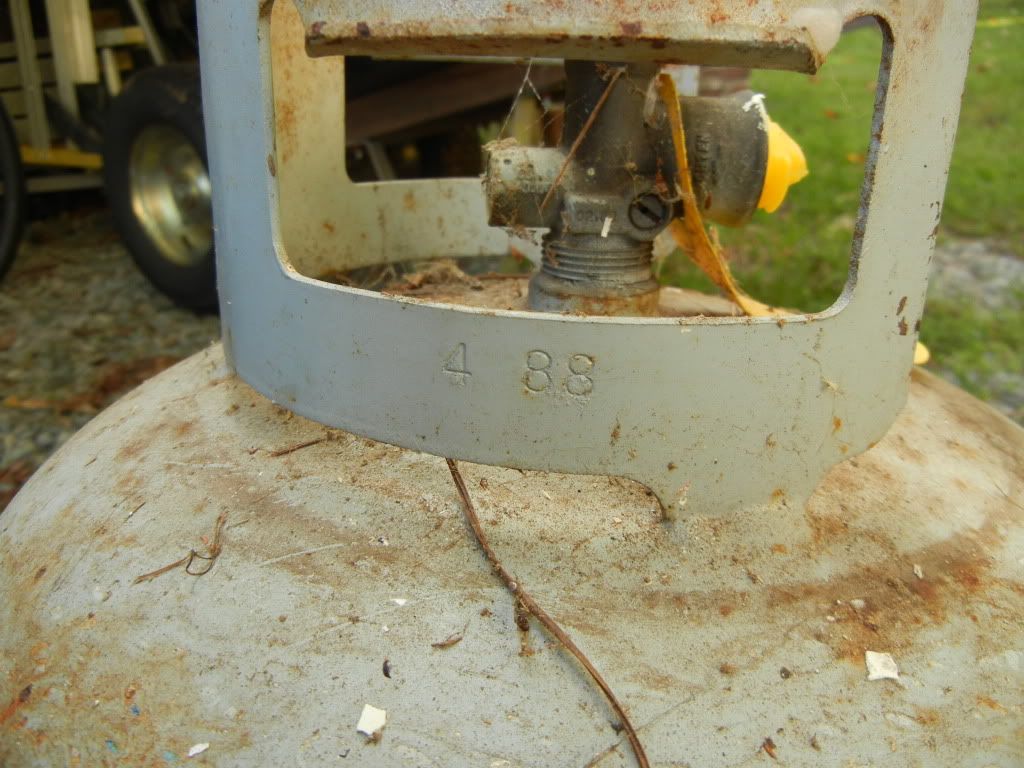 Notice the inspection date (in this case when it was made)