Discussion Starter
·
#1
·
This was the first day of rifle season here in Texas. Bow (archery) season started the first weekend of October.
This morning had a tough of fog, but not too bad. A cold front came through earlier in the week, but the air was already returning off of the Gulf of Mexico. This morning was about 50 degrees, not cold, but just cool enough to feel nice.
Friday night my wife, kids and I had some company over and a camp fire in the backyard - where we roasted hot dogs and marsh mellows. I did not get to bed until around 1am.
The alarm went off at 5am, Kristy kept hitting the snooze button until almost 6am. I got up, got my shower and headed out. I guess it was around 6:45 when I got in the stand.
This picture was taken a few minutes after I got in the stand.
Around 7:45 2 does showed up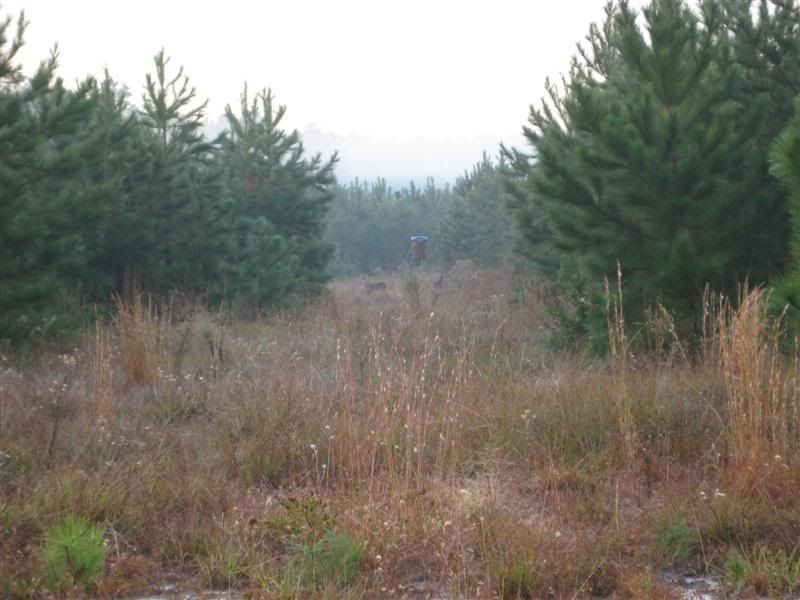 I did not want to take a doe, so I took pictures instead. Korey would get more satisfaction of of taking a doe then I would. But he did not go this morning. The two does walked around the feeder for almost 30 minutes. Then they got spooked and ran off. Around 9am I went ahead and got out the stand, met up with dad and a friend that hunts with us, then went on home.
Korey and I will be heading out this evening to go on an evening hunt, but we are going to a different stand then I went to this morning.