·
PreparationInBubbaNation
Discussion Starter
•
#1
•
http://www.jpfo.org/articles-assd/bastiat-the-law.htm#Life Is a Gift from God
" If a nation were founded on this basis, it seems to me that order would prevail among the people, in thought as well as in deed. It seems to me that such a nation would have the most simple, easy to accept, economical, limited, non-oppressive, just, and enduring government imaginable - whatever its political form might be. Under such an administration, everyone would understand that he possessed all the privileges as well as all the responsibilities of his existence. No one would have any argument with government, provided that his person was respected, his labor was free, and the fruits of his labor were protected against all unjust attack. When successful, we would not have to thank the state for our success. And, conversely, when unsuccessful, we would no more think of blaming the state for our misfortune than would the farmers blame the state because of hail or frost. The state would be felt only by the invaluable blessings of safety provided by this concept of government.
It can be further stated that, thanks to the non-intervention of the state in private affairs, our wants and their satisfactions would develop themselves in a logical manner. We would not see poor families seeking literary instruction before they have bread. We would not see the great displacements of capital, labor, and population that are caused by legislative decisions.
The sources of our existence are made uncertain and precarious by these state-created displacements. And, furthermore, these acts burden the government with increased responsibilities.
The Complete Perversion of the Law
But, unfortunately, law by no means confines itself to its proper functions. And when it has exceeded its proper functions, it has not done so merely in some inconsequential and debatable matters. The law has gone further than this; it has acted in direct opposition to its own purpose. The law has been used to destroy its own objective: It has been applied to annihilating the justice that it was supposed to maintain; to limiting and destroying rights which its real purpose was to respect. The law has placed the collective force at the disposal of the unscrupulous who wish, without risk, to exploit the person, liberty, and property of others. It has converted plunder into a right, defense into a crime, in order to punish lawful defense.
How has this perversion of the law been accomplished? And what have been the results?
The law has been perverted by the influence of two entirely different causes: stupid greed and false philanthropy. Let us speak of the first.
But there is also another tendency that is common among people. When they can, they wish to live and prosper at the expense of others. This is no rash accusation. Nor does it come from a gloomy and uncharitable spirit. The annals of history bear witness to the truth of it: the incessant wars, mass migrations, religious persecutions, universal slavery, dishonesty in commerce, and monopolies. This fatal desire has its origin in the very nature of man - in that primitive, universal, and insuppressible instinct that impels him to satisfy his desires with the least possible pain.
Property and Plunder
Man can live and satisfy his wants only be ceaseless labor, by the ceaseless application of his faculties to natural resources. This process is the origin of property.
But it is also true that a man may live and satisfy his wants by seizing and consuming the products of the labor of others. This process is the origin of plunder. :xeye:
Now since man is naturally inclined to avoid pain - and since labor is pain in itself - it follows that men will resort to plunder whenever plunder is easier than work. History shows this quite clearly. And under these conditions, neither religion nor morality can stop it.
When, then, does plunder stop? It stops when it becomes more painful and more dangerous than labor. It is evident, then, that the proper purpose of law is to use the power of its collective force to stop this fatal tendency to plunder instead of to work. All the measures of the law should protect property and punish plunder.
But, generally, the law is made by one man or one class of men. And since law cannot operate without the sanction and support of a dominating force, this force must be entrusted to those who make the laws.
This fact, combined with the fatal tendency that exists in the heart of man to satisfy his wants with the least possible effort, explains the almost universal perversion of the law. Thus it is easy to understand how law, instead of checking injustice, becomes the invincible weapon of injustice.
It is easy to understand why the law is used by the legislator to destroy in varying degrees among the rest of the people, their personal independence by slavery, their liberty by oppression, and their property by plunder. This is done for the benefit of the person who makes the law, and in proportion to the power that he holds
. " :taped:
Friedrich Bastiat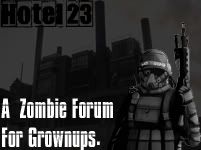 http://tennesseepreppersnetwork.blogspot.com/