Discussion Starter
·
#1
·
Hi everyone,
My name is Sam. I look forward to meeting you all over the coming weeks, months and years.
I've had an interest in knives and survival for as long as I can remember. So I started collecting knives and have been for about a year or more now. UP TO 39 NOW! Can't put my finger on what it is about knives that I have fallen in love with, but I just love 'em. Hopefully I'm not just a little bonkers... :?
My collection so far... plus a Buck 119 Cocobola recent addition and loving it!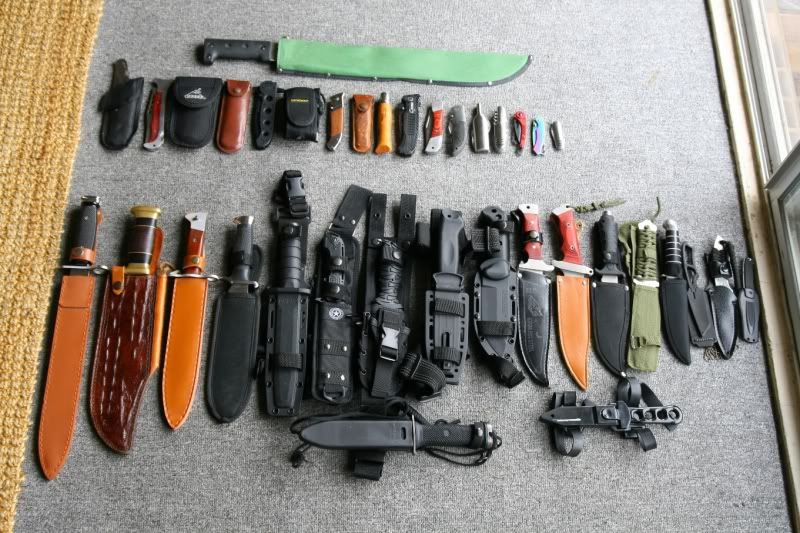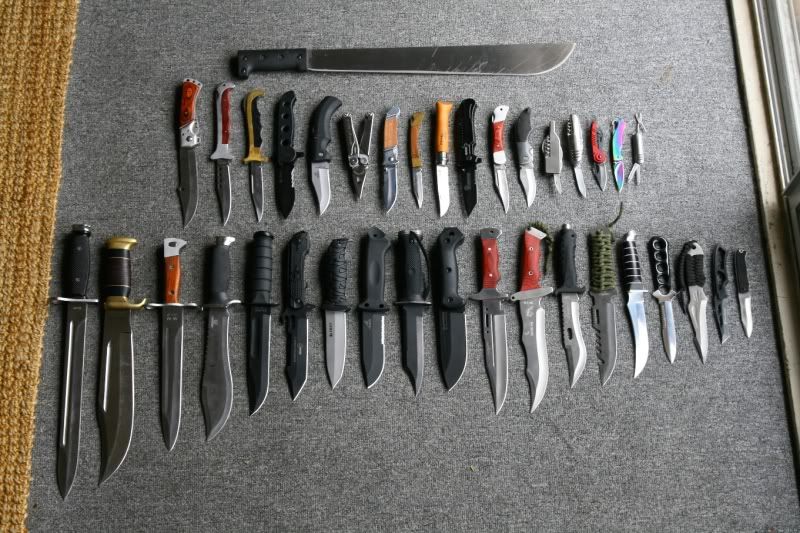 I have my favorites...probably my favorite being the Becker BK-2. Then the Buck 119 Cocobola after that. I JUST LOVE USING THEM, sharpening them, handling them.
After finding it starting to get hugely expensive to get all the great knives that I dreamt of getting and using, I figured the cheapest way to fuel my passion is get in with a wholesaler and get them cheaper and fund my passion in some way. Therefore I came up with the idea of creating an online knife retail website to sell knives at reasonable prices.
http://www.knives2survive.com.au
Australia does not have enough knife resources or dealers yet for some reason! I'm on facebook too. facebook.com/pages/Knives2survive/313738888639493
I just recently stumbled across this awesome forum and really appreciate finding it. See you in the threads fellow knife lovers! I'd love to see your collection if you have a photo too!