i recently was thinking i have a bug out bag and its packed well, its based on a medium alice pack but i dont have a go bag. For instance i am working out in the garage and i notice cars wizzing by and the neighbors i soon get a phone call from my mom at work and she tells me we have to leave something is wrong. So i have it planned get my gear and get to the BOV and head to the BOL. now i know its hard to see my issue here but i want something i can put on or grab and have what i need to fend off what ever threatens my family and I. It would be an vest or bag i grab along with the BOB. So i found the solution a Go Vest.
tell me what you think. yes i know its a mosin but it works i don't have the money for an ar or ak right now i am only 18 and living at home.
I was debating my shotgun or the mosin. I live in an suburb with house everywhere. Any ideas????
It consists of 6 10 round holders and another 100 rounds in the back pack. I have side medical bag, and radio pouch. There is a day or two worth of food in the bottom back pouch and ammo in the top pouch.I am in love with glow stick by the way lol. Tell me what you think i am open to suggestions.
THE VEST CONTAINS NO BODY ARMOUR SORRY FELLAS THATS NEXT BUY
THE SILVER BULLETS ARE 8MM ROUNDS i just threw them in
front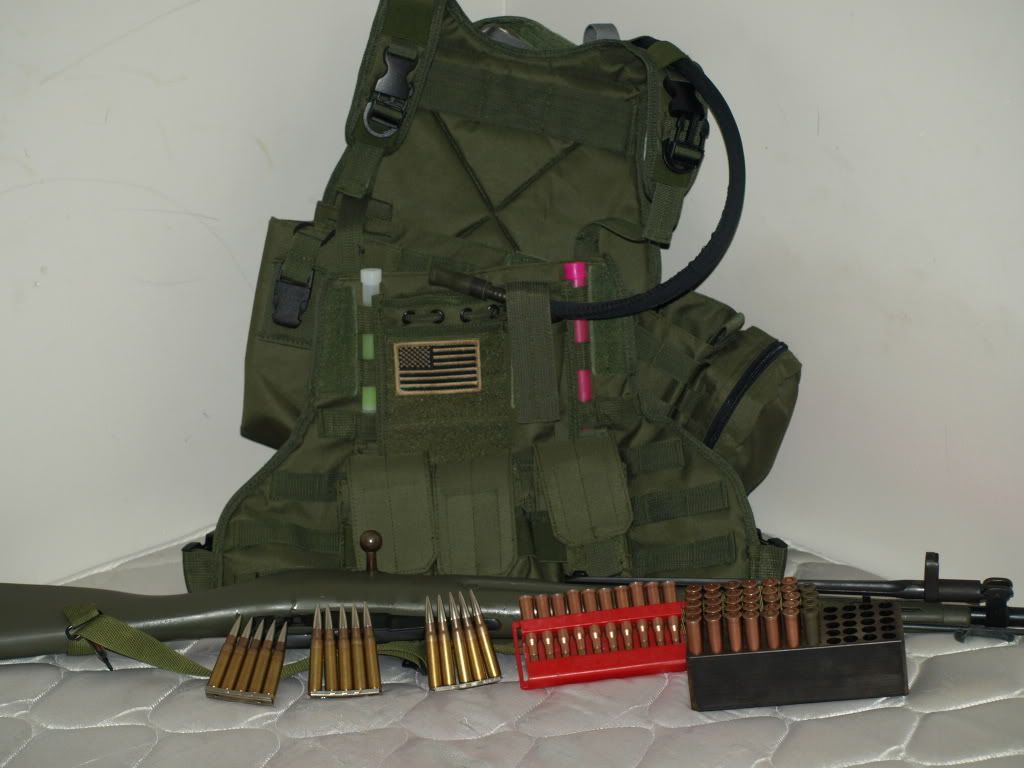 back