Well, I havent been on the board lately because college is eating me alive with papers and studying, but I now have some free time today so I'll show you guys my new rifle.
I got this K31 with 120 rounds for 400 dollars, quite expensive but since I'm in Kalifornia, guns are more expensive and some are hard to find here. The magazine, receiver and magazine are matching parts and its dated in 1941. The stock is 1944 dated.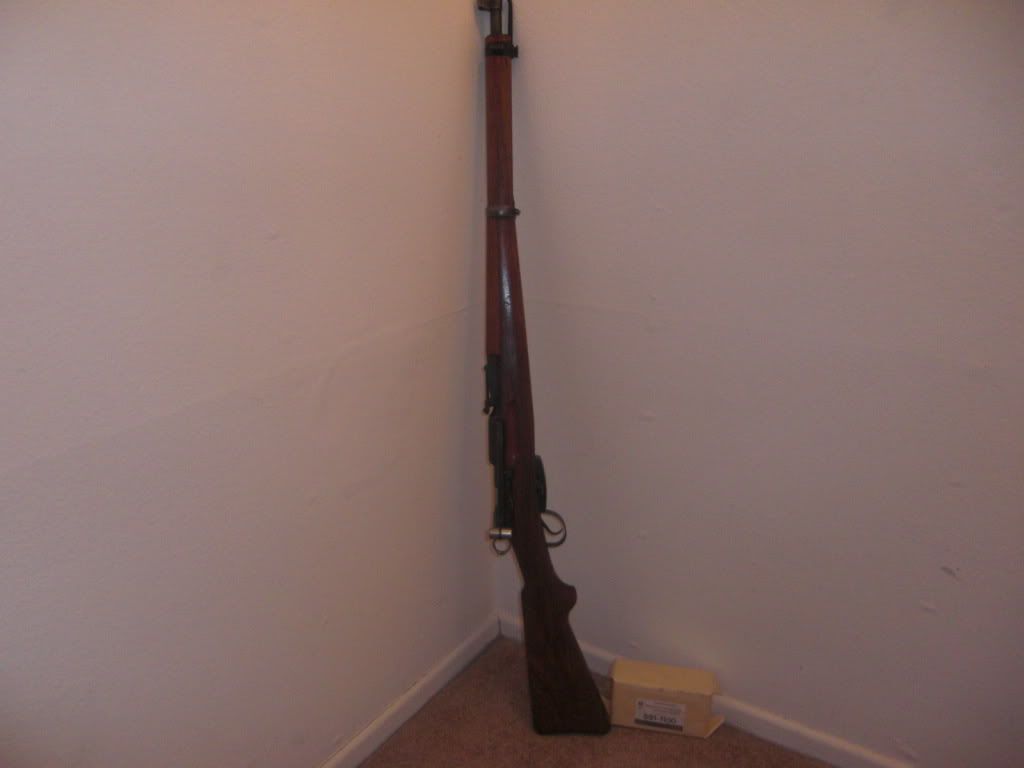 next to my K31 is the M1 Garand..
What was also cool was that in the buttstock, I found the soldier's name who used the rifle at the time. Unfortunately my camera didnt have a good image of the writing...Here it is anyway...