Discussion Starter
·
#1
·
Havent been on here in a while but was going over the thread about a fire piston and just thought I'd share mine with my fire starting kit....
Starting top left and working around: Flint and Steel, Fire Piston, Char Cloth with shoe polish tin to make it, magnifying glass, steel wool and 9volt battery, bottom of soda can polished, tinder kit I had from a while back, bag of cotton balls covered in petroleum jelly, magnesium with small leather-man and LED light, and of course the ol' BIC lighter..........only thing I need now is a hand drill and find some tree fungus for a coal extender.
Heres some close up of the fire piston. I plan on taking the large ends and creating "cups" with screw on lids on each end. One end for Vaseline and the other for char cloth. I made two o-ring grooves at the end to help with compression. Also, made one at the other end for a spare. Came up with that after I first made it and the o-ring got pinched and had to replace it.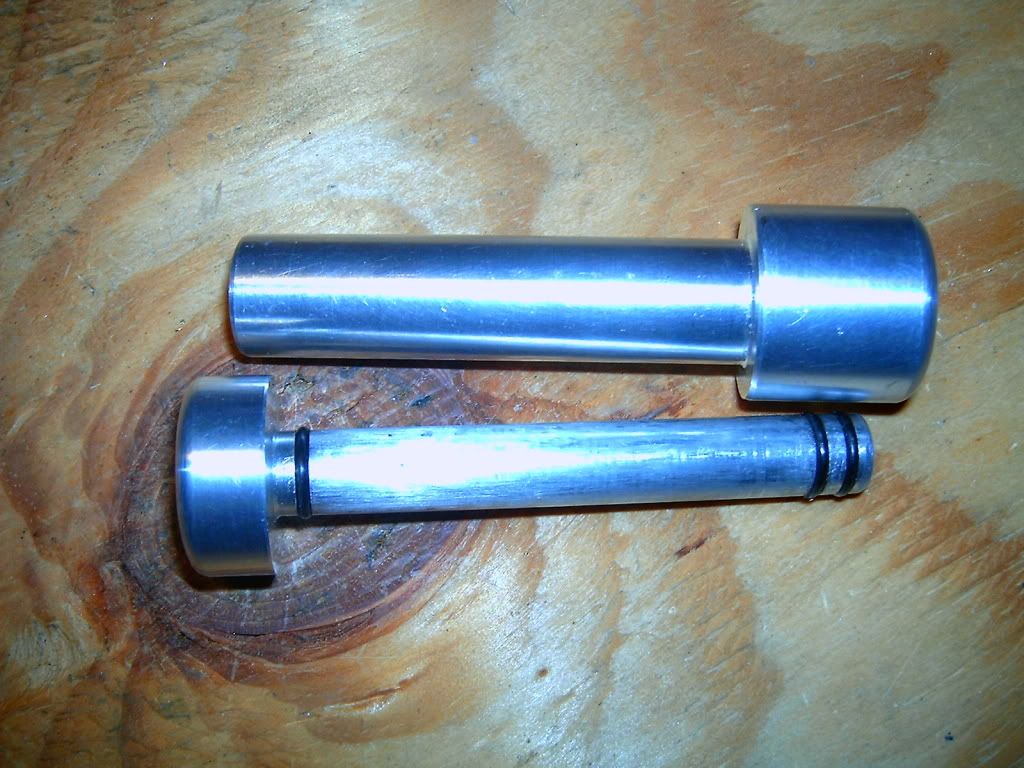 Mostly got my kit together to start teaching our Webelos Scouts different ways to start fires. I have been practicing here and there with all of them.