Discussion Starter
·
#1
·
I have been in 2 natural disasters since 1993. This has given me some extra time to prep in different categories. My driveway is 450 ft long so I can not see my front gate. We originally had one dog, 2 motion lights and a camera. So over the years we continued to add layers of protection. We now have a pack of dogs that can live for a time off the land. I have over 50 fruit trees, a supply of water and plenty of fresh critters for them to hunt if they are feeling frisky or hungry. The older dogs remind me of male lions. They let the young ones gather the food and they join in only when they are needed or if they are hungry. It doesn't matter if it's a ****, snake, apples or pears the Rotties are like Eagles. They are better at stealing then they are hunting or gathering. They are all trained with hand signals including finger snaps. To me a dog is no good if it's locked in the kennel or chained. Like a child you must nuture and love them in order to be successful in your training. Just like with friends you can not demand respect you must earn it and a dog is truely mans best friend when you have earned his love. Here are a few pics of my babies.
Chasing down a rabbit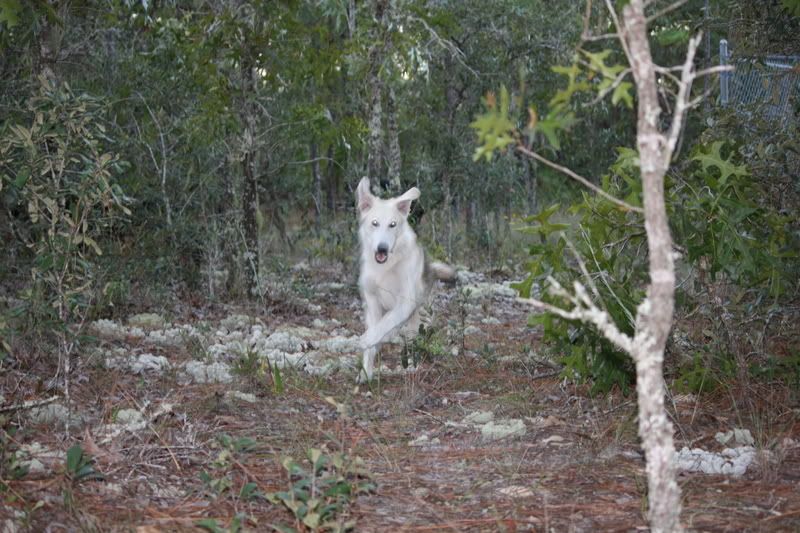 This pic is a few years old. I only buy puppies so they can be assimilated with greater ease into the family
Here is a pic of just the old guys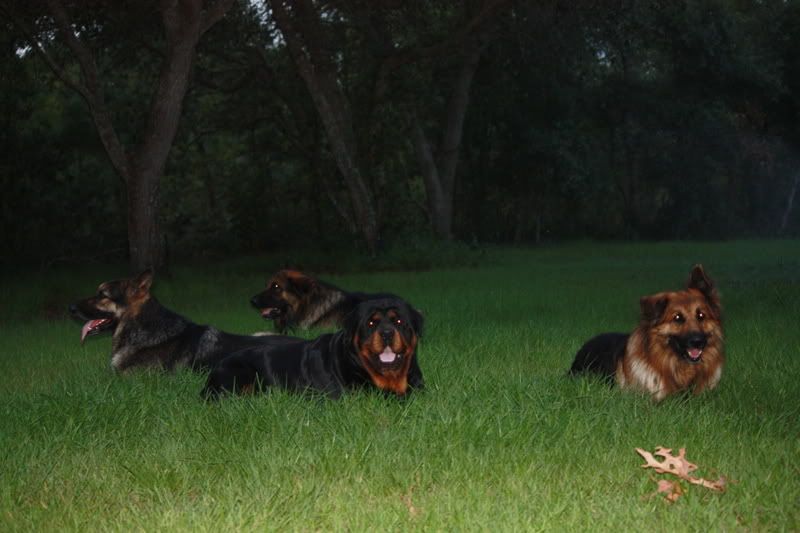 Like me they love the beach and Rotties have webbed feet like Labs.
Semi retired and off duty he really is a lover.