Discussion Starter
·
#1
·
Sorry if this is in the wrong spot and if so, please don't hesitate to move to the appropriate section.
I went through all my gear, again, and put together the most complete BoB that I've ever put together. I also put 3 others together (for my family) with similar components but not as much so this one. This one is the primary BoB and would allow us all to survive using just this one, if needed but lacks the additional food and clothing I added to the other kits.
I started with replacement clothing.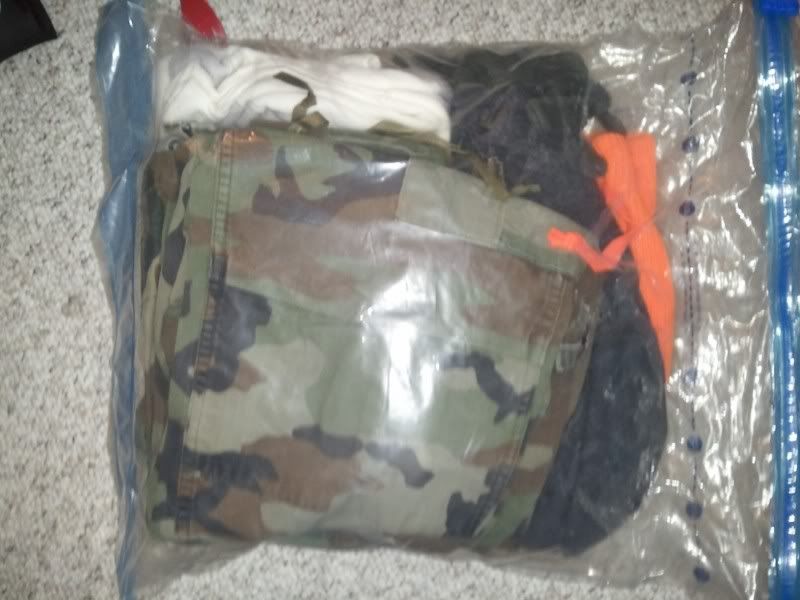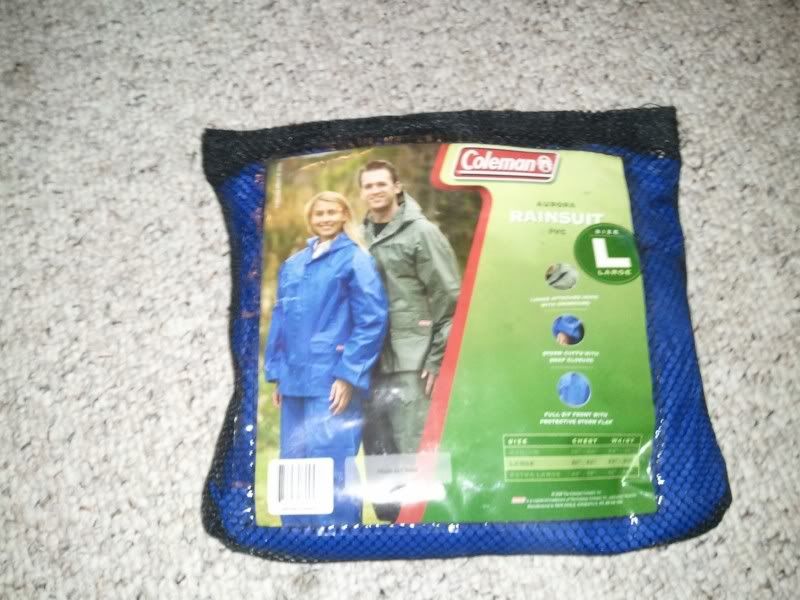 This contains a rugged pair of trousers, socks, insulated thermals and a thermal shirt. It also has a wool skull cap. Included is rain parka and pants
I added a gas mask because this is a BoB and you just don't know what you'll run into if your trying to exit the suburbs.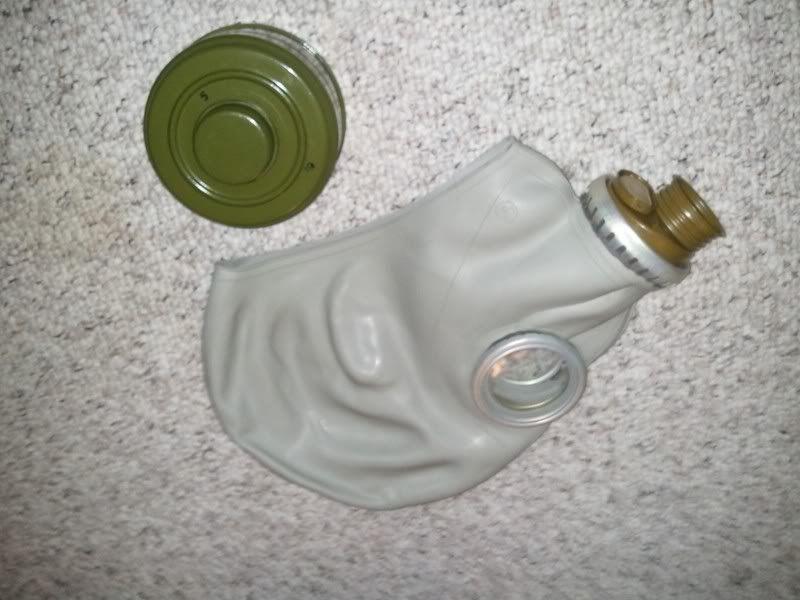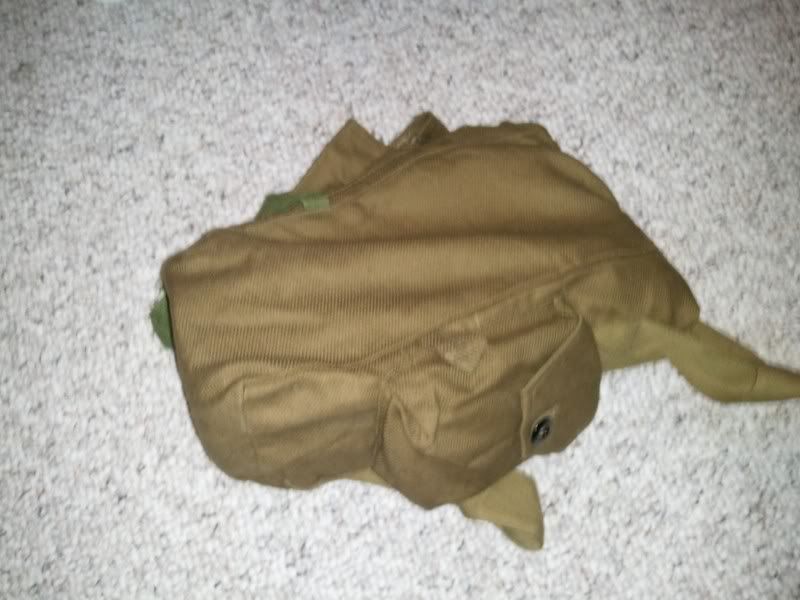 Because I'm not sure how long I need to be out, I included a small, but extremely effective mess kit.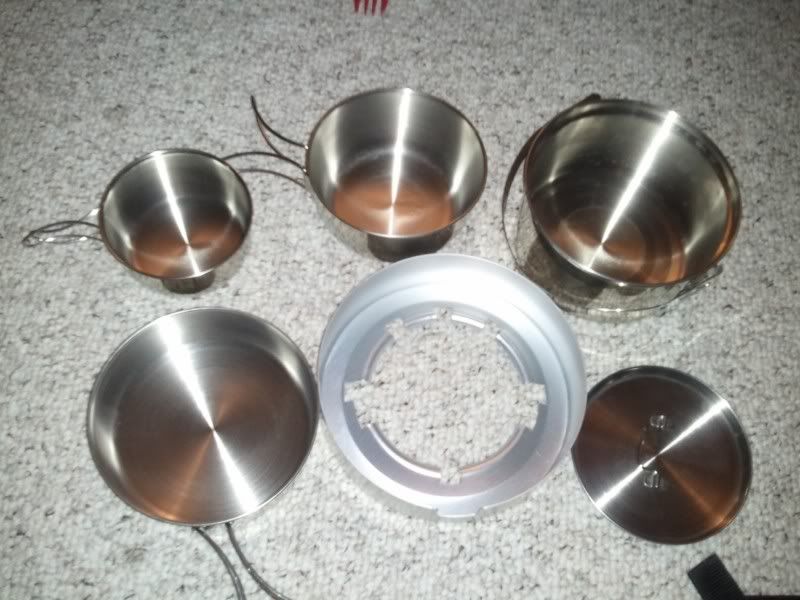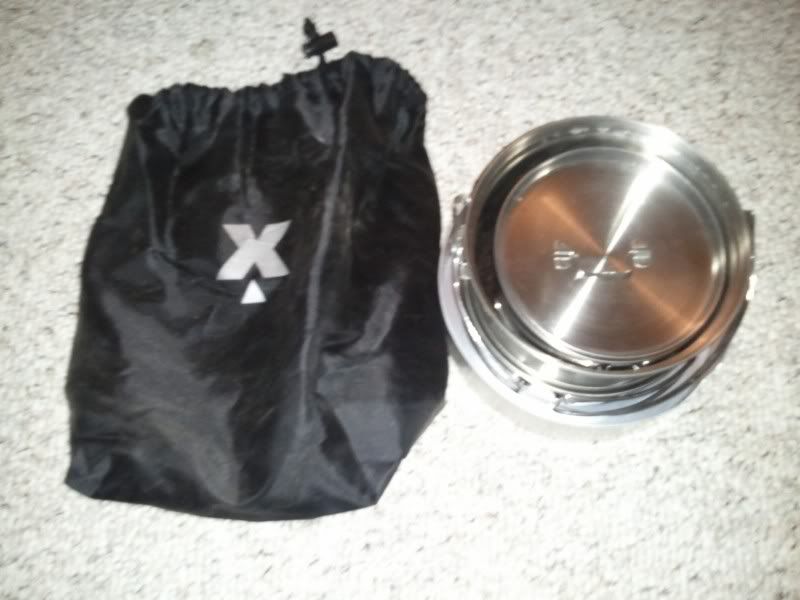 I also added a mini lantern (brighter them most Colman lanterns) and one fuel tank along with a mini stove for cooking. Each BoB will have 1 fuel tank but mine will just have the stove and lantern.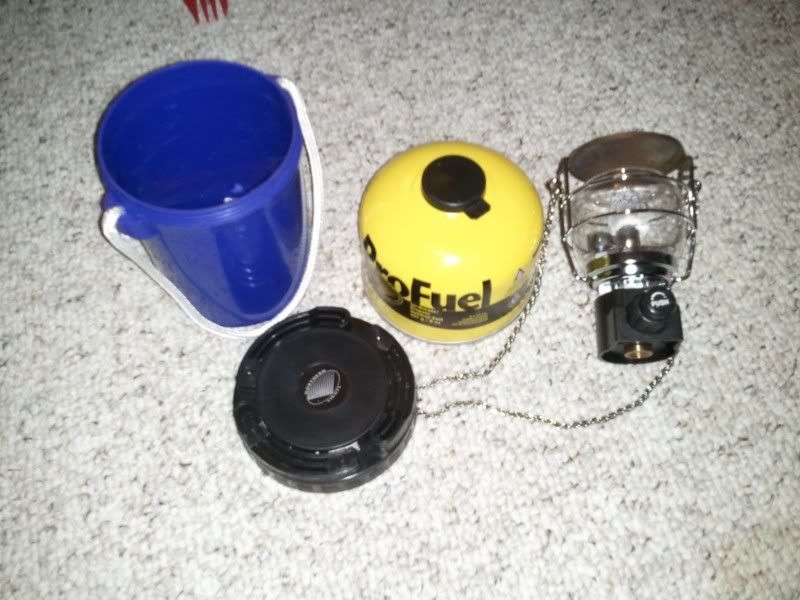 Next follows a bunch of tools.
Mini shovel that also can be used as a pick axe.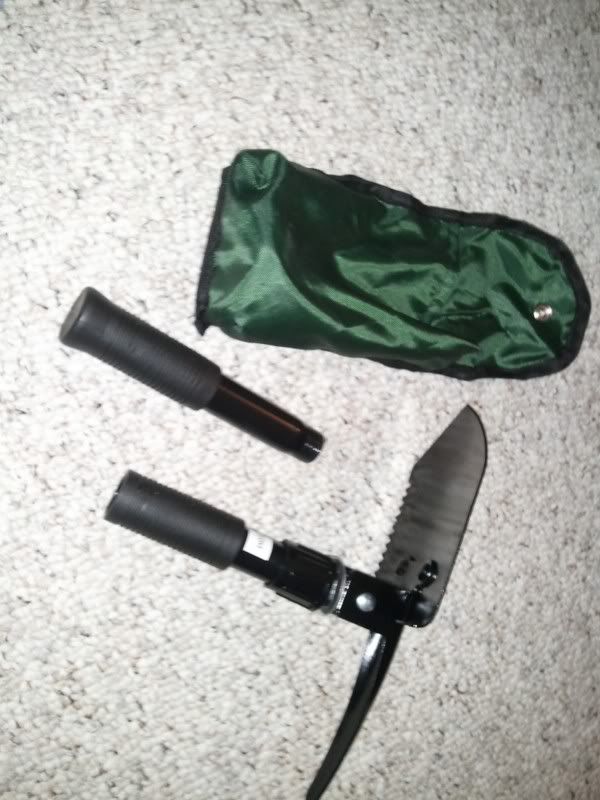 Next is a bunch of tools starting with a Multi tool that has a axe and hammer and also works as pliers and wire cutters. The innards have the basic stuff like a serrated blade, flat tip and phillips head screw driver. Next is a thermo blanket, 2 fire starters, a spoon/knife/fork multi tool and a Cree 350 Lums A123 flash light (bright bugger that can run 72 hours straight so I've been told).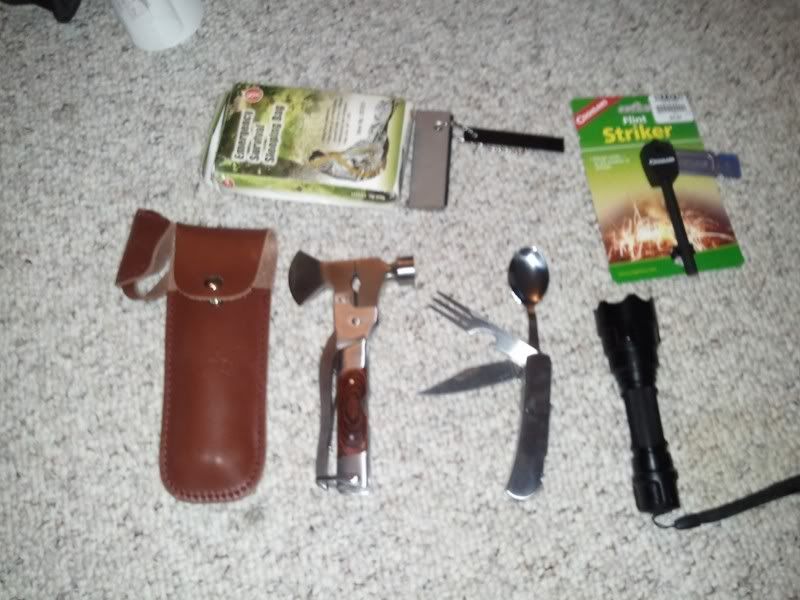 Next is knife that also contains emergency matches and fishing line and hooks. The handle head also has a compass but I have one that I use more often for navigation which I will show later. There is also a sharpening tool and a temp gauge.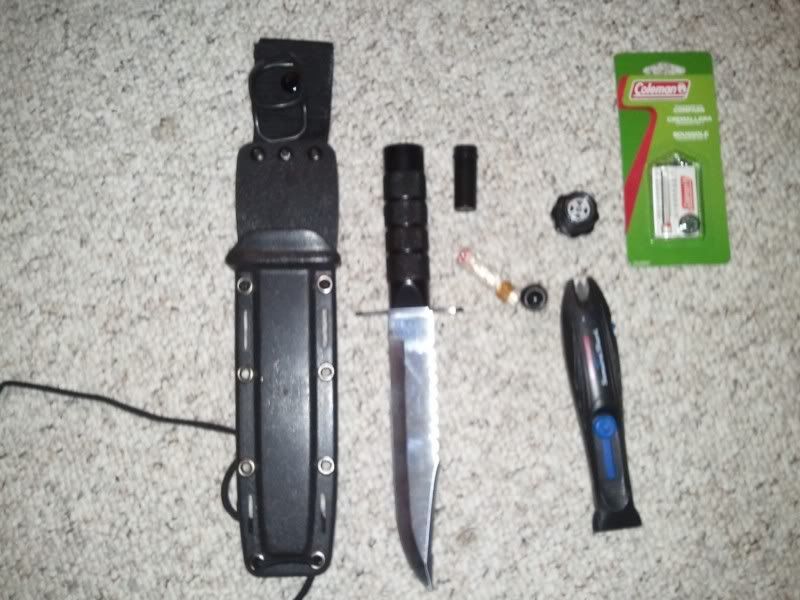 Next is the previously referred compass and a bone saw.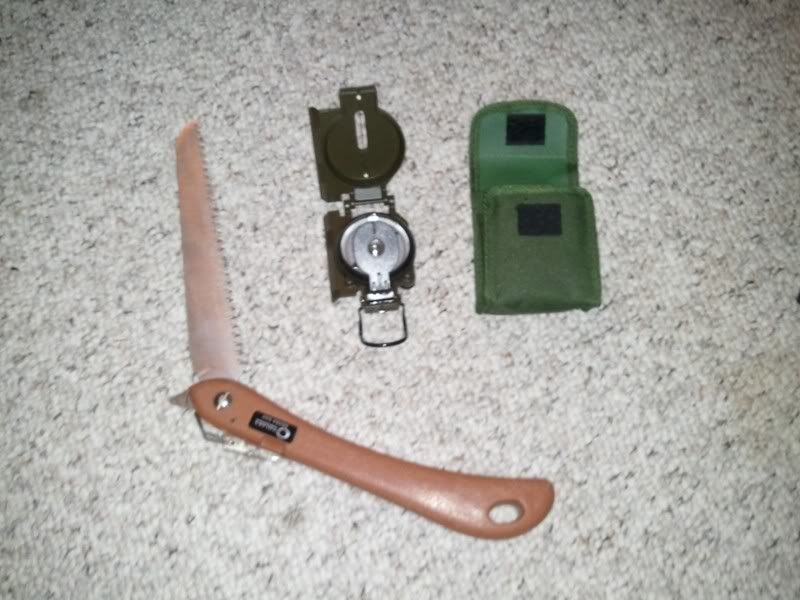 Lastly which I consider tools is a wind up radio/flash light and a can opener multi tool that also has a cork screw.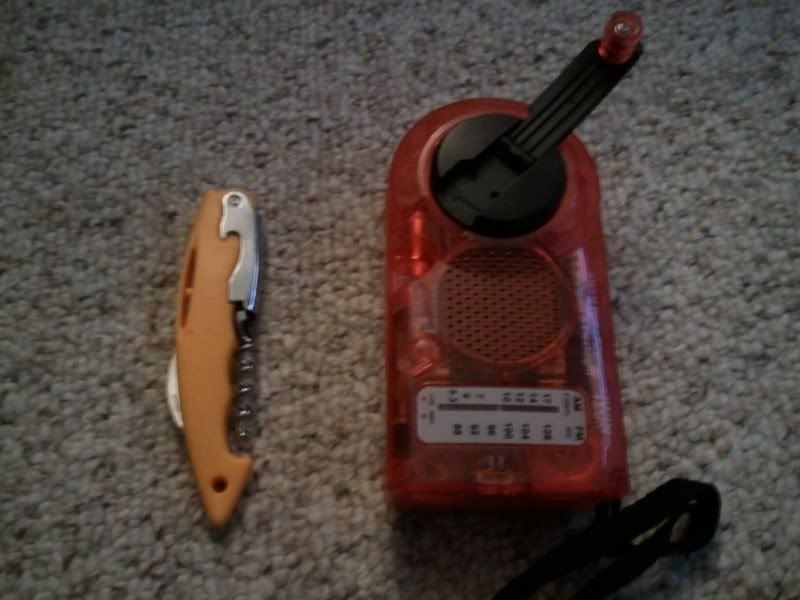 For first aid, I bought a little pack that had standard items (first image) which I them completed myself (second image) with Ibuprofen, aspirin, finger splint, more larger bandages, disinfectant ointment, throat medicine and extra AA batteries. I made sure to have sun screen wipes and DEET wipes (last image).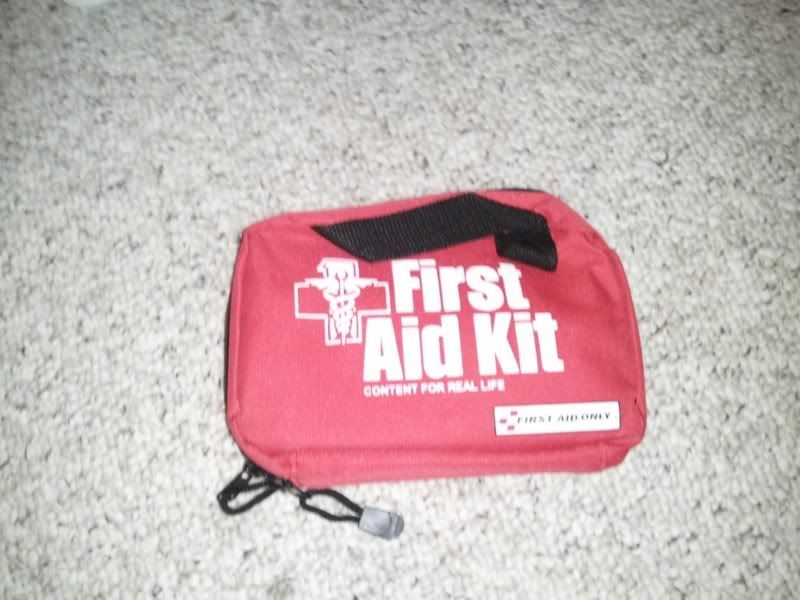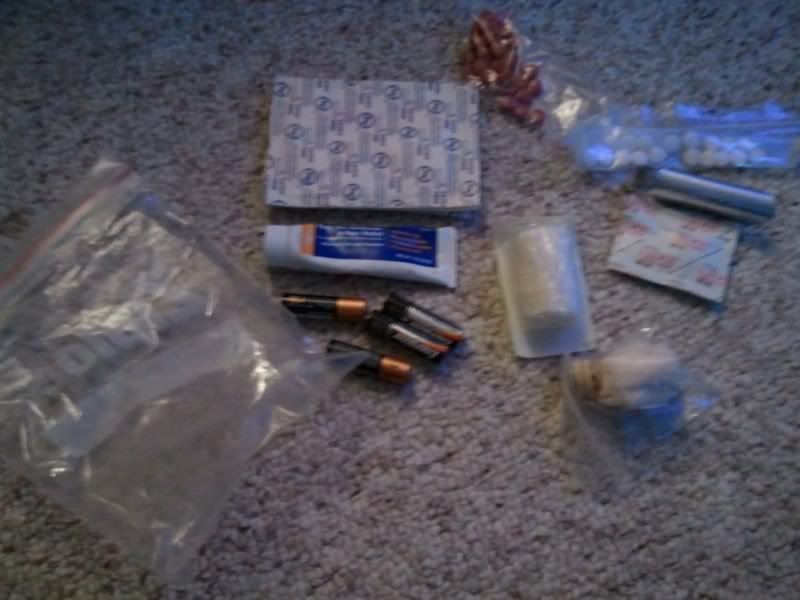 Each bag will have 2 dinners with seasoning, toilet paper, instant coffee, sugar, creamer and Kleenex.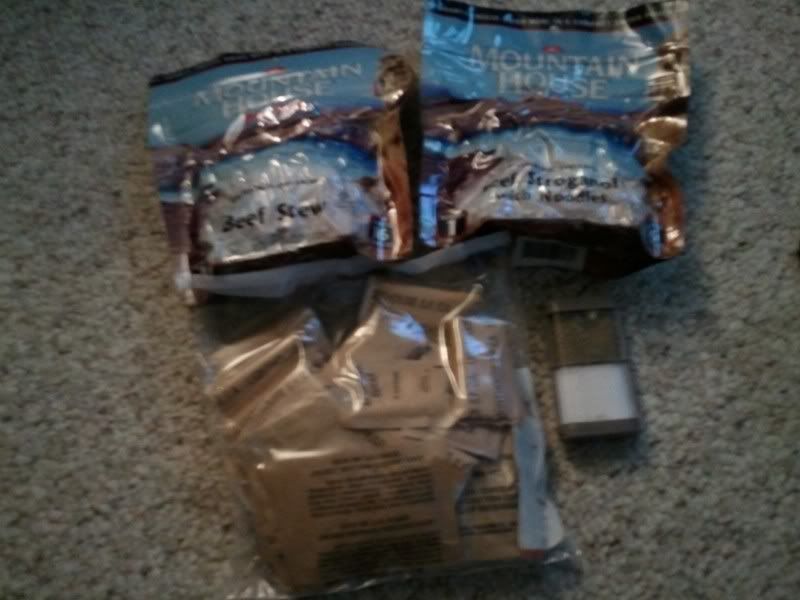 Can't forget twin
On the exterior of the pack, both my wife and myself will have 2 man tents and one mat each. The kids will share if we need to go that route. We'll both have one sleeping bag. I figure we can put them together to get us all if needed but I also don't want to over bear the kids packs.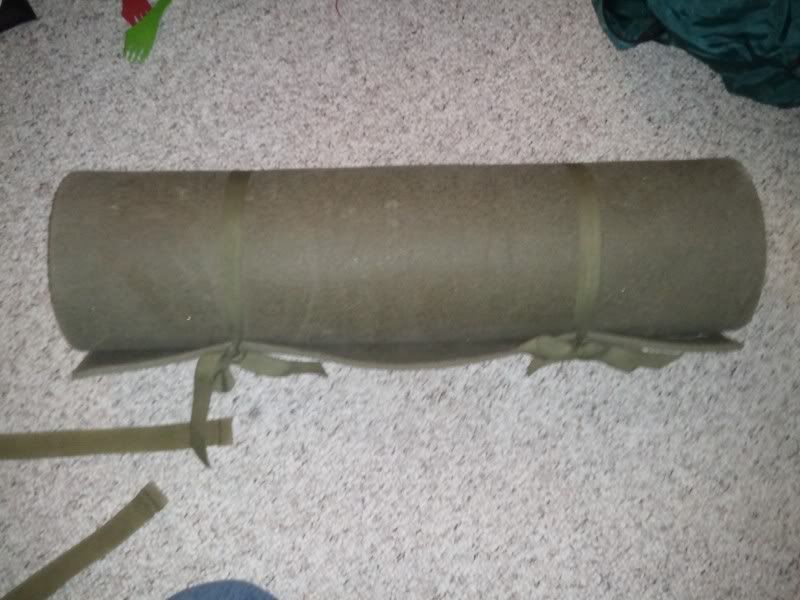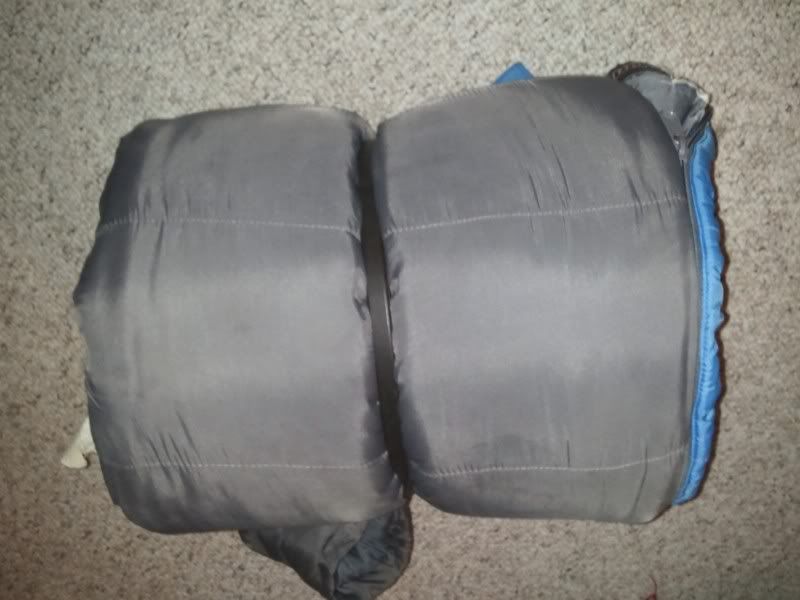 Both my wife and my pack will have a Machete and a sling shot (I'll more then likely have a weapon or 2 but a sling shot could sustain us with food for a very long time).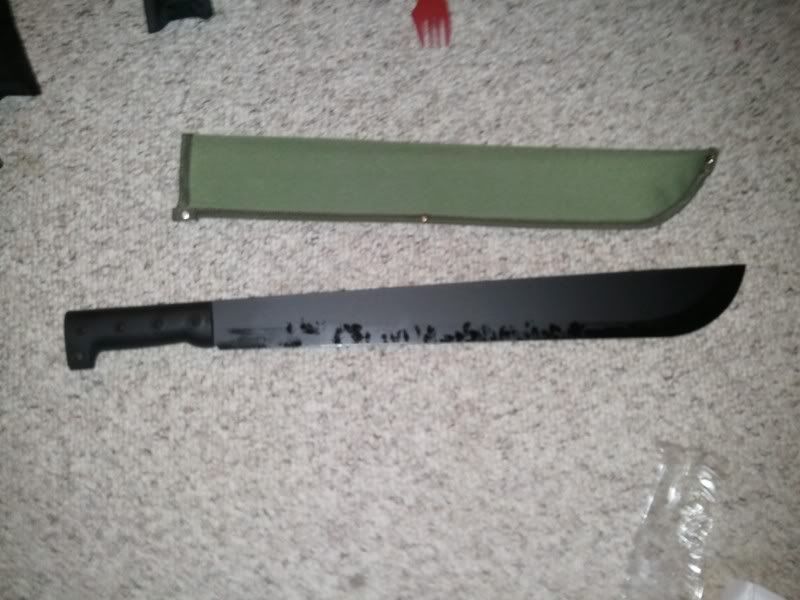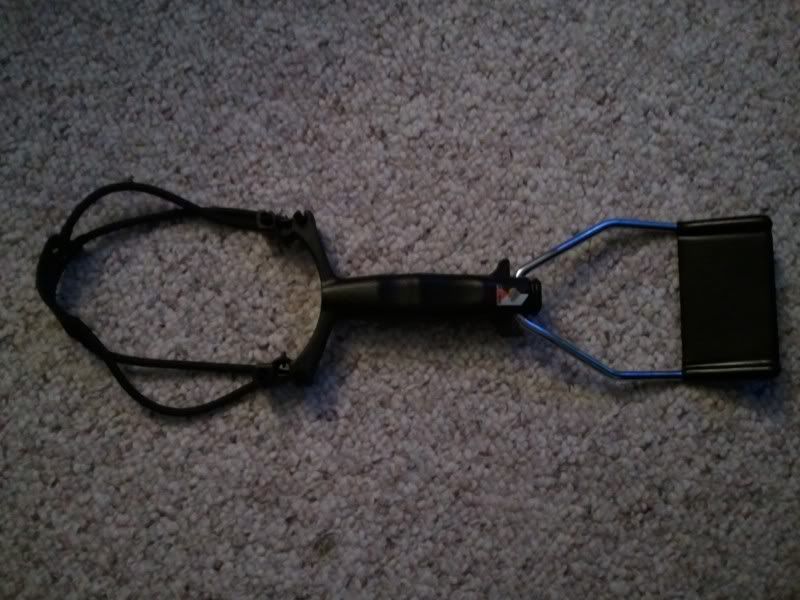 Each pack will have a filtered water bottle so we can filter stream water as needed in case we do not have the time nor luxury of boiling water.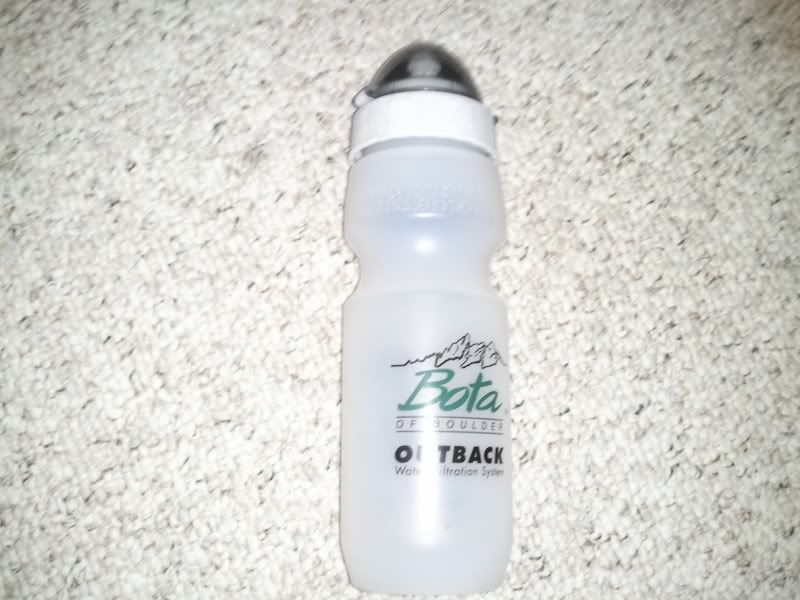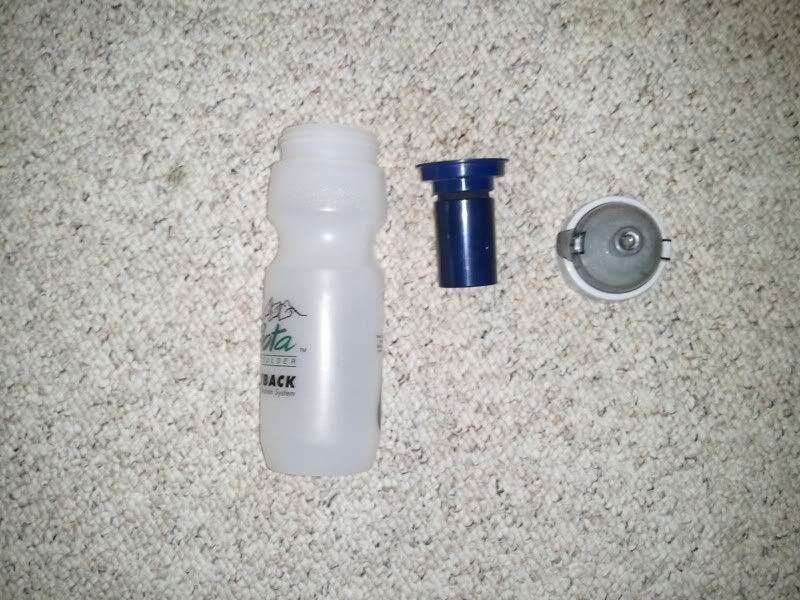 And lastly, it all fits into here which is about 65 pounds (wife's about 55 pounds). Kids packs are about 25 pounds at most.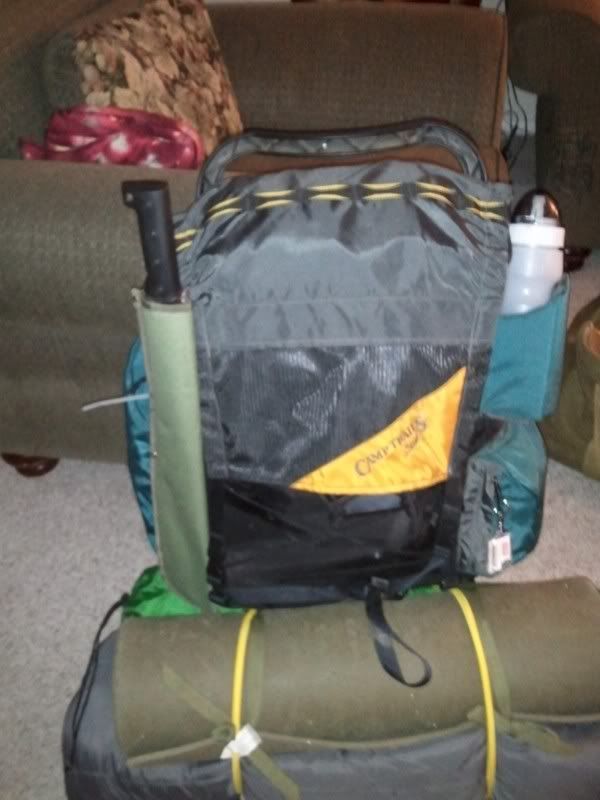 Please give me your thoughts and where I might be able to improve or if maybe what is over kill and thanks in advance.