Discussion Starter
·
#1
·
Recently purchased (3) 275 gallon IBC totes that were used with a bladder for baby food ingredients (food safe). Members of our prep group are going to use these to supplement our water storage and we need to figure out some type of outlet valve. Normally this wouldn't be a problem because every other IBC tote I've ever seen has a 2" NPT threaded discharge coming off the the outlet valve. The tanks we picked up have what appears to be a 3.5" buttress threaded tube coming out of the butterfly valve. Our problem is that I can't even find a reference to anything 3.5" on an IBC tote. Admittedly I'm not that familiar with the various fittings/valves which is why I'm hoping someone here will be able to point me in the right direction. Basically, I'm looking for some type of connection to go from 3.5" buttress thread down to a 2" NPT thread (or some other size NPT thread) so that I can install a hose spigot and hose to the water tank (makes periodic draining/refilling MUCH easier). Here are a few pics of what I'm talking about.
Tanks -
Valve -
Measurement of valve (sorry for crappy cell phone pics)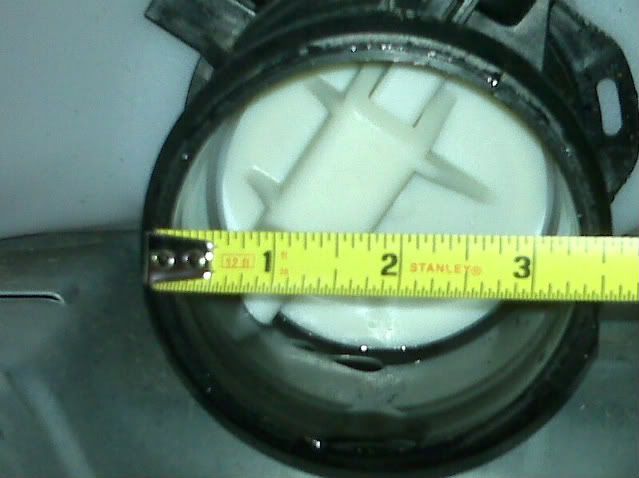 Thanks in advance for any help or input. My last option is to drill out the cap that is currently in place and fabricate something of my own - just trying to avoid that if possible.