Discussion Starter
·
#1
·
The importance of long term food storage is increasing as one may run into natural disaster or emergency. If you are preparing for the possibility of a food shortage or disaster, you need to have the necessary materials for long-term food and product storage.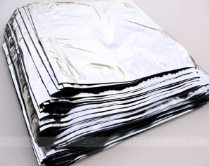 Long term food storage requires the following things to make sure that your food is safe for 10-15 years: MylarFoil bags, oxygen absorbers, and heat sealers. MylarFoil bags are the base to long term food storage success. These specific bags provide you with the protection that you need to make sure your food doesn't spoil over time. This is a high barrier bag. Salts, pastas, sugars, and grains are all vulnerable to decay from light, air, and water. Mylar bags avoid these constituents from degrading your food by blocking out the light and diminishing the amount of moisture and oxygen that can enter the bag over time.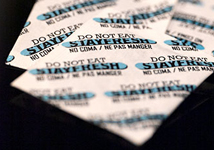 Oxygen absorbers will continue to protect your food while your food is stored. Oxygen can be damaging to food because it oxidizes fats, carbohydrates, and proteins. The oxygen scavengers eliminate the amount of oxygen that is in your MylarFoil bag and it will continue to retain at below 0.1% during the time that your food is stored.
Heat sealers make your bag hermetically seal and consistent seal every time. To make sure that you have a perfect seal for all of your packages, be sure to use the Constant Heat Hot Jaw Sealer is the best item on the market. This hand held unit can handle quart size bags all the way up to the 5 gallon pail liners. With an approximate 0.5" seal, this sealer makes sure your food is protected for many years. You can also use other types of heat sealers as long as it gives firm sealing. With this MylarFoil bag, oxygen absorbers, heat sealer, you can accomplish long term storage of your food.