·
The Right of the People..
Discussion Starter
·
#1
·
So it has been awhile since I have had any significant posts but this is because I have been very busy. There is just not enough time in the day to get everything done.
I have gotten a lot of things done but there are many more yet to do. I felt obligated to post of my progress regardless. Mainly to get feedback, comments, criticisms, anything since my wife just rolls her eyes.
I have posted about my chickens already but will give a quick rundown. We live in a large city and I wanted to raise chickens. In april I bought 10 of them for egg laying.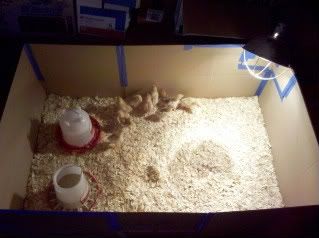 I also built a coop. I ended up way over budget but it happens. I originally was going to build one from scratch but time was short. I talked the wife into a precut 8x8 shed from menards. It was $634 and included floor, tar paper, shingles, and all nails needed. Naturally I modified it for its purpose. I made floor joist 12" oncenter in stead of 16" and added windows, chicken door and laying boxes as needed.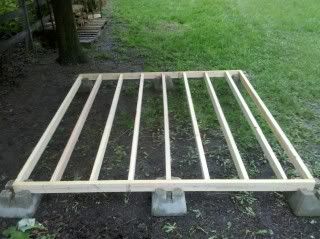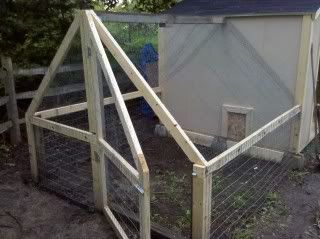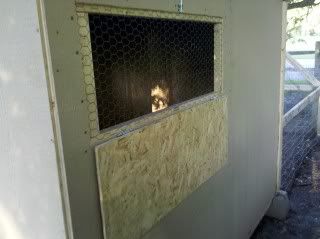 And now they are happily home...
Onto the FOOD.
I was saving capri sun pouches to reuse and finally had time to do it.
I believe i had 32 pouches total.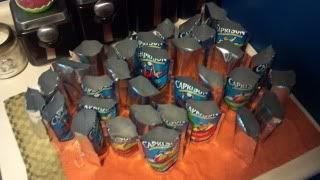 I used various spices I got from Aldis. I love this store. I bought things like seasoning salt, onion powder, garlic salt, parsley, ground cinnamon, paprika, some gravy mixes and others I cant remember at the moment. I sealed them each with a 50CC O. A. using my hair straightener. It worked perfectly.
While I am talking about Aldis... On the same trip, I picked up a bunch of canned goods. This is all Short term supply but was much needed.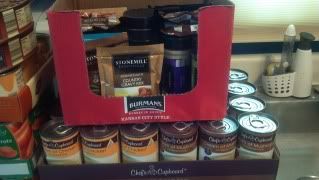 Top box is all the spices/mixes, bottom box is 12 cans of cream of chicken and 12 cans of cream of mushroom.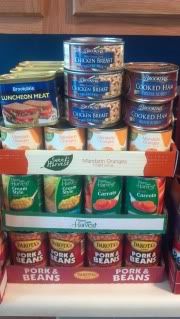 Top box is canned spam, canned chicken and canned ham. the spam and ham is for experimental purposes to see how we like. Below that is assorted fruits, below that is canned corn and carrots, and below that is pork and beans. Yummy.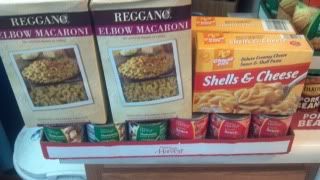 On the top is elbow macaroni and mac and cheese. on the bottom is canned mushrooms and mixed tomato sauce/paste/dices.
I picked up a few Mountain House meals at the local surplus store to try out.
This is the only one I have tried so far but I loved it and it was simple to make. Just add boiling water and wait.
We also picked up a 100 lbs more of rice from costco. I need to pack in buckets yet. I noticed it has actually gone down a dollar and change over the last few months also. Kind of wierd I thought but I cant complain.
I also picked up this 275 gallon IBC tote locally. Extremely close to my house. It was only $75. The guy I got it from runs a business from his home selling these and assorted size plastic and steel barrels.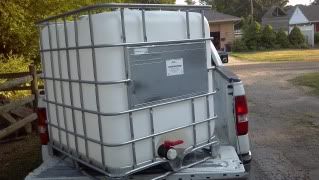 It is once used and containd liquid sucrose. He rinsed it out but there is a little left. I am going to power wash it yet. I plan on buying another and tieing them together into a rain collection system. I will use to water the plants until needed for another reason like drinking water.
I also purchased a 55 gallon plastic drum with removable lid. The lid has a large o-ring seal and is quite tight. I plan on buying more of these and putting them in the basement once finished for storing both prep food and possibly dog/chicken feed. It was $15 already cleaned out.
I also built two raised garden beds. They are 4' by 16' and 14" tall. Due to being so busy, I didnt get my spring plants planted am without a garden at the moment. I am hoping to plant some mid summer plants to at least get something out of it. Any suggestions as to what I could plant this late? I am in NW Ohio.
Now for the BOB.
I picked it up from the local surplus store and love it so far.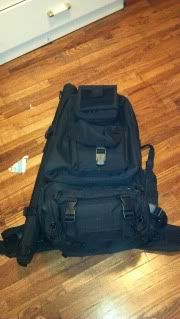 I also bought a 2+ liter hydration bladder, a shotgun scabbard, a map pouch, and a couple extra pouches for random things.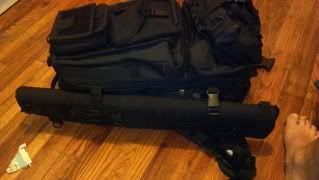 Shotgun scabbard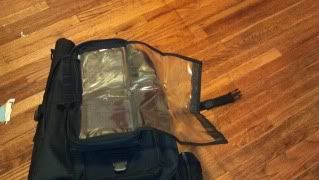 Map pouch. Plastic unfolds and is held in by velcro to remove if needed.
First aid kit. (Ignore my feet
It is pretty basic right now but will add on as finances allow.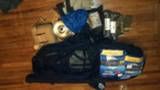 Here you can see the MH food I bought. I also ordered a 2 qt. canteen and cover, wool blanket, HD camo tarp, stainless steel mess kit, 2 utensil kits, Miniworks EX water filter and some HD work gloves.
As for weapons...
:
I bought a Springfield xd 40 sub compact to replace a 40 caliber S&W that was stolen. I also bough a 440 round spam can for the mosin nagant. Which I still have not shot...
So this is what I got. I know I am forgetting some things but this seems sufficient for now. Please feel free to comment or criticize. I will answer any questions I can. Thanks for reading.