Discussion Starter
·
#1
·
Pretty simple.. This isn't all of them, because they wouldn't all fit on the chair.. lol But this is how I store my seeds.. Just pop them in the deep freezer & they're all organized & ready to go.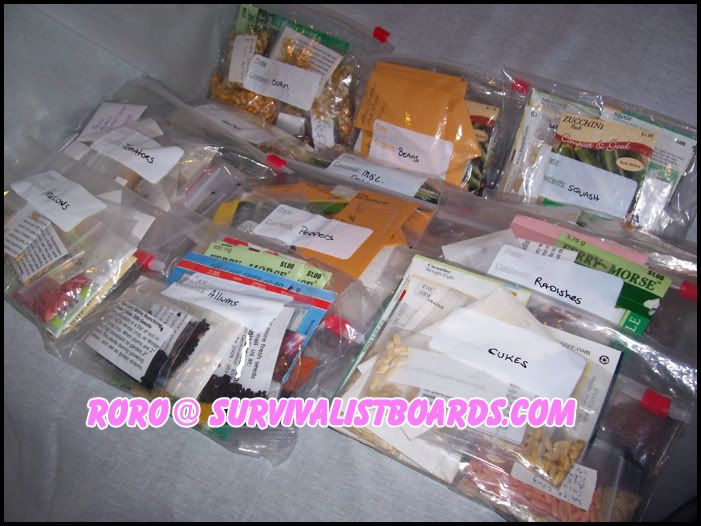 I duct taped the box to hold the flaps down and also duct taped the corners on both top & bottom, because boxes take a lot of wear & tear & it helps protect them a bit... The sides, too.. Didn't want to grab the box & have it rip open from the sides & my seeds spill everywhere.
This way makes it easy (
for me
) to keep my seeds organized & know where everything goes & keeps me from digging through zillions of packages to find one type of seed. Also makes doing inventory very easy.
I used to have a huge ziplock big bag that I put all these in, but my seeds won't fit in there anymore.. So I had to get a box. lol
Just to show you how much you can stuff in one of those ziplock baggies, here's a picture of all my beans & peas (except my adzuki beans, as they're in a tub) laid out: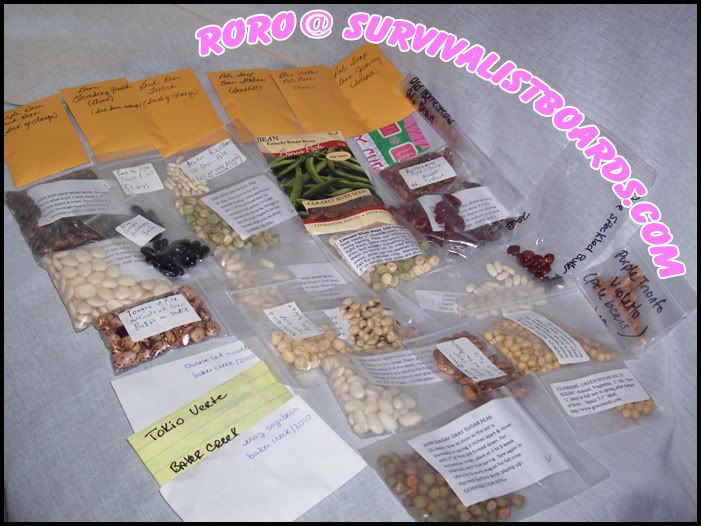 And here's my peppers:
That's a lot of stuff in one baggie! lol
Hope this helps someone!
: :thumb: