·
Information is Ammunition
Discussion Starter
·
#1
·
I also posted this in the farming & food section, but I thought this would also be a good place to put this- since I think this forum gets more traffic.
My first batch was used up during Ike- (and I squandered a fair number for lunches beforehand), but now that I have a cellphone with a camera- I thought to put it to use showing how I make my own MREs.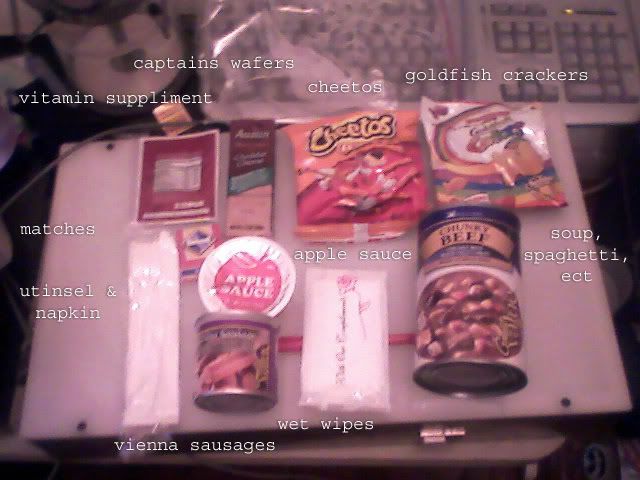 I studied the nutritional information given with regular MREs, which I attempted to duplicate. I didn't want to mess with more factors than that- so I tossed in packets of vitamin suppliments which can be added to your food.
This MRE is actually atypical. Since it's one of the top ones I made last- it doesn't have a packet of trail mix, so I added an extra pack of crackers. poor substitute for nuts and raisins, but you get the idea.
there is no single way to pack the bag. you'll have to try for yourself and see which way you prefer. I managed to almost duplicate the volume of a typical MRE pouch, but mine is somewhat heavier because of the aluminum cans. these can be heater over direct fire or hot rocks- and the big can makes a good vessel for boiling water.
The 1 gallon pouch MAY be viable for carrying water- but most of the time, the duct tape I use to keep the shape tears the bag when I try to open it. If you use a knife you may have better luck, or you may just nix the tape altogether.
Without actually figured the costs- and just shopping at walmart- the dollar store, and reusing items obtained elsewhere- I figure someone with a sam's club or costco card could make these for 1/5th to 1/6th the cost of an actual MRE.