I took the used (or "pre-owned in car dealer's terms) HK USP I bought last week to the range today. The controls are:
- 180 grain FMJ ammunition from Blazer Brass (150 rounds fired)
- 7 meter distance to the target
- standard qualification target for law enforcement/military.
OK, this is my first non-surplus firearm and I've spent this week familiarizing myself with the controls and ergonomics of the pistol. The biggest point was that the magazine release is at the rear of the trigger guard. Now, it seemed odd when I purchased it, but I quickly adapted and loved the controls.
Starting out, I got hammer bite on my left thumb with the first magazine fired. Now, this was entirely my fault for gripping across my right hand entirely too high. Of course, I was all over the place on the paper for the first few magazines. After about the first 50 rounds or so, I became more familiar with the point of aim/point of impact, using the tri-dot sites, recoil from the .40 S&W, and not pre-reacting to anticipated recoil.
I used two general techniques: continued, controlled fire and single double action shots using the decocker. It was logical to me to test the latter to get used to the trigger pull on double action. Here's the last magazine I shot: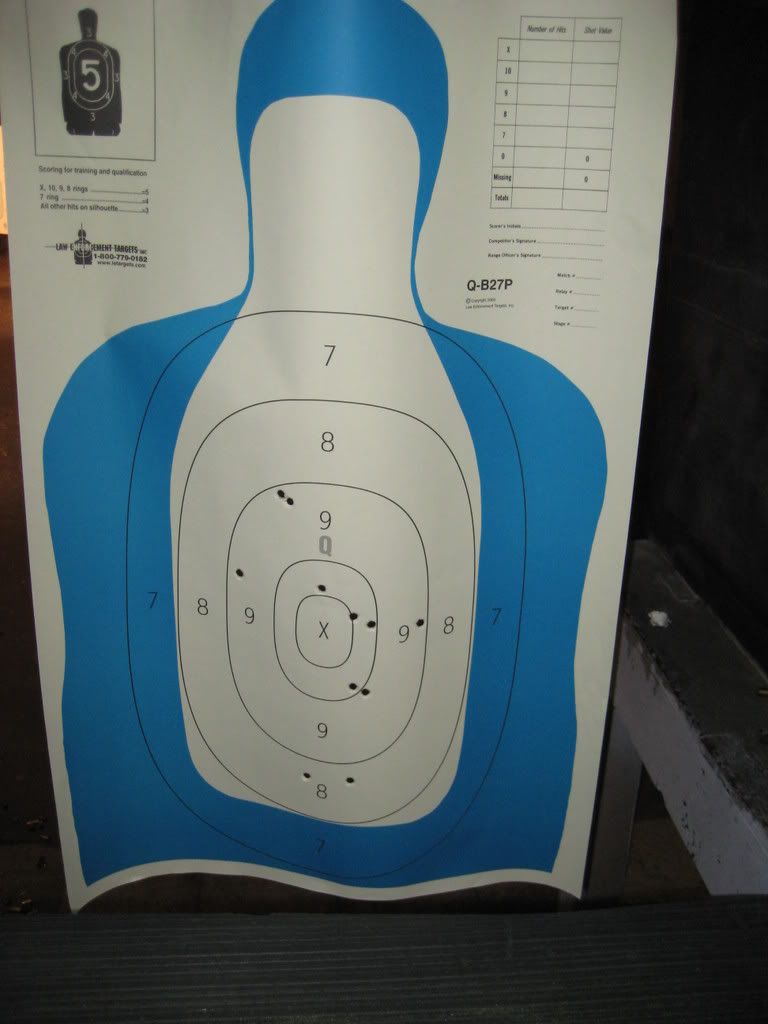 The last box was pretty much along this line; more or less center mass. The HK is very intuitive in its controls and in all honesty, it has the
BEST
double action trigger of any automatic I've ever fired. My dad brought along his S&W M&P .40 Tactical and he preferred the USP.
Would I recommend this pistol? Well, I paid $467.00 last week for it: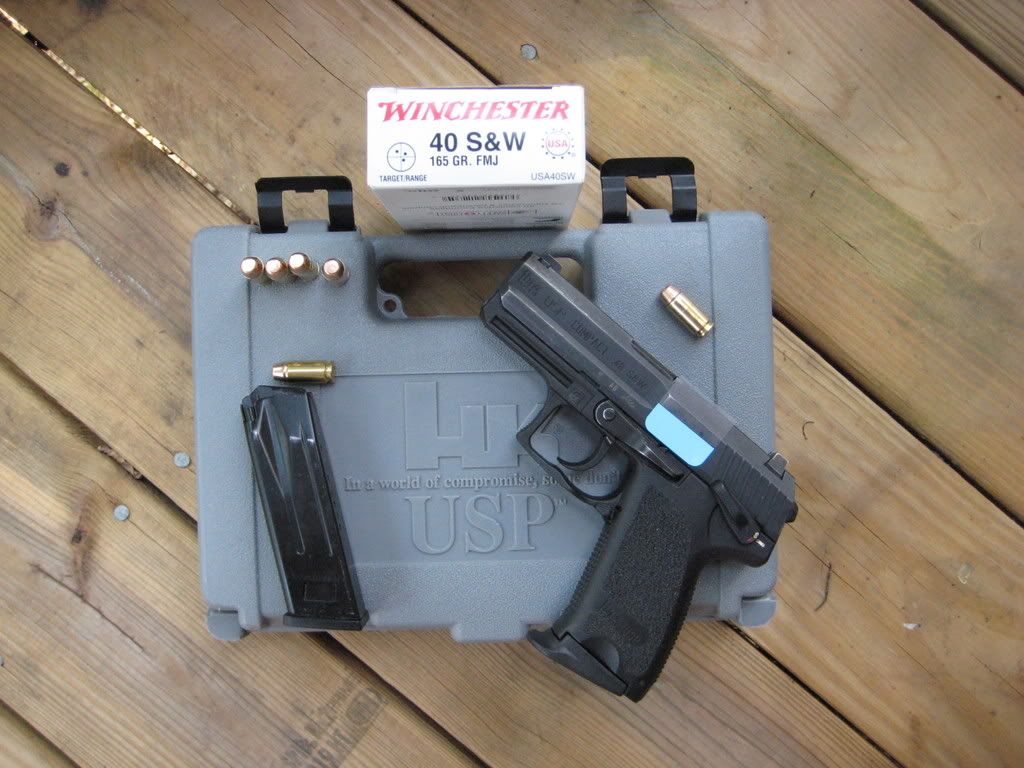 I certainly understand it's a stretch to pay $700-$1100 for variants of this pistol. Before I bought this pistol, I sincerely believed anyone a fool to pay that much for a handgun. I can unequivocally say that I was wrong. Wrong, wrong, wrong. To me, the trigger, light recoil, controls, and accuracy coupled with a compact pistol of this caliber is completely worth the money. If you can find one at a bargain, get it. Get it now.