hee hee hee......I've had my Romanian love for a lonnnnnnnnnnnnng time now.....time for a makeover....
We got....
ATI Fiberforce stock [3 parts]. Stock and grip are one piece [counts as 2], hand guard is 2 pieces [counts as 1 / total 3] Got it for the trade of my wood stocks.
Tapco gas piston [1 part].
RAK-1 US made trigger set [3 parts].
Total imported parts count is now at 8. If I were to buy US-made magazines, that would count for an additional 3 US made parts [dropping the count to 5] but I don't need them [ATF says 10 imported parts or less]. I
could
buy US made Followers and floor plates for an additional 2 US parts [dropping it to 6 foreign parts] to go with the imported metal mag bodies if I wanted to....not sure if I want to though. "If it ain't broke........." is tapping me in the back of the head right now...
The rail came with the stock. Dunno if I like it or not. My AK has the side mount for the raised rail....I may end up getting one and a red dot. Not sure yet. I've been using the iron sights for almost 20 years now...eyes are getting old though...LOL
Tapco retainer plate [does not count].
Oversized charging handle knob [does not count]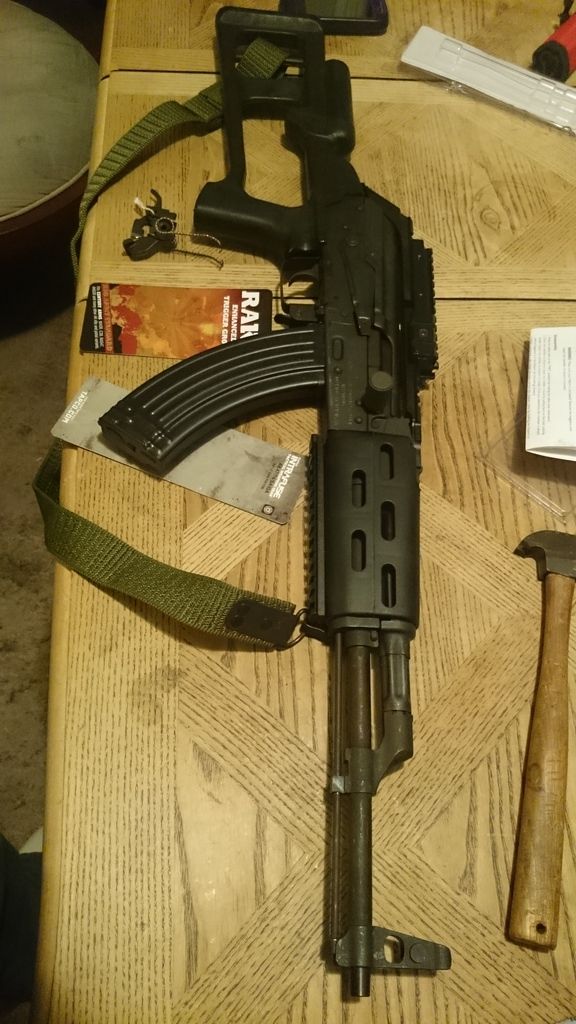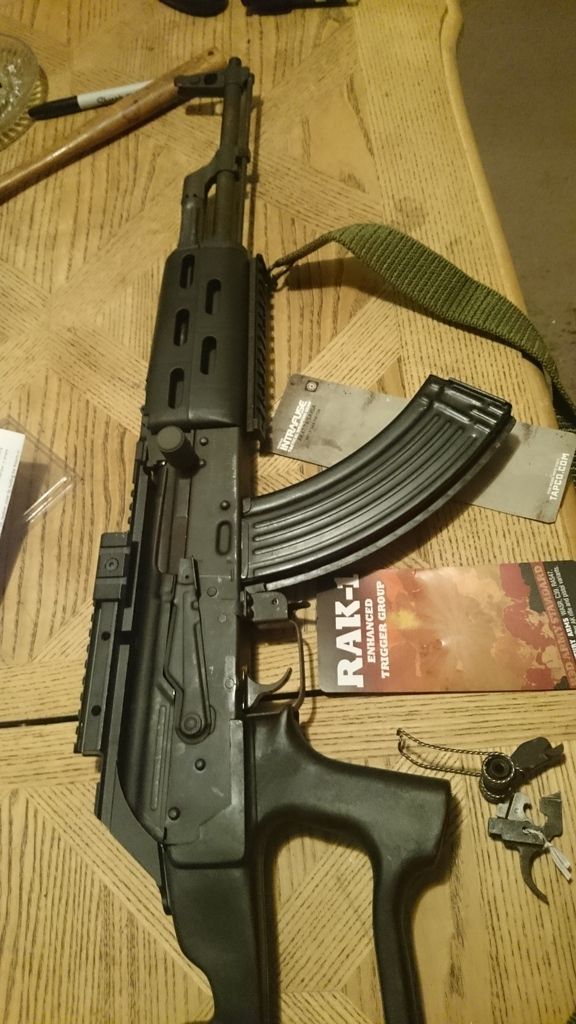 My Yugo SKS is next dangit LOL.