Discussion Starter
·
#1
·
I ordered these off of ebay for only $6.00 per pack.
I did a little reshearch and these seem to be rated higher in the blister packs.
I found some cheaper in bottles, however the expiration seemed to be only a year off.
I figure if something happens to where me or the family need them then this is enough until we can evacuate the area, and get to safer ground.
I know radiation is nothing to play with, however this is all I can afford for this SHTF senario. NBC suits would be ideal, however thats maybe later on.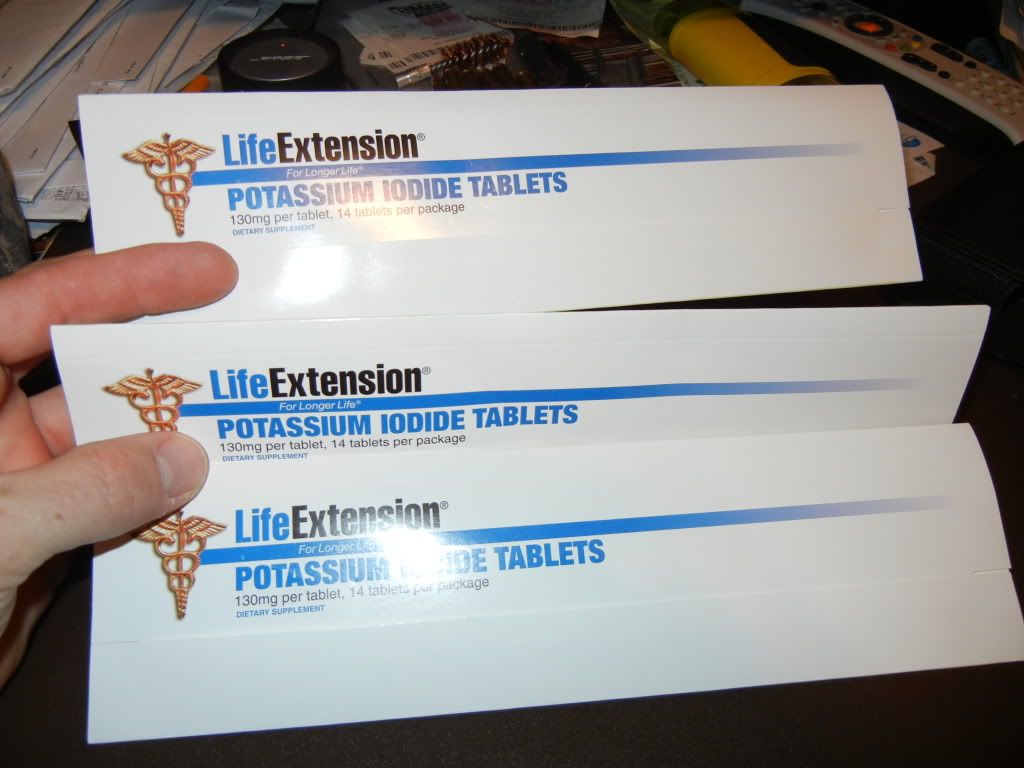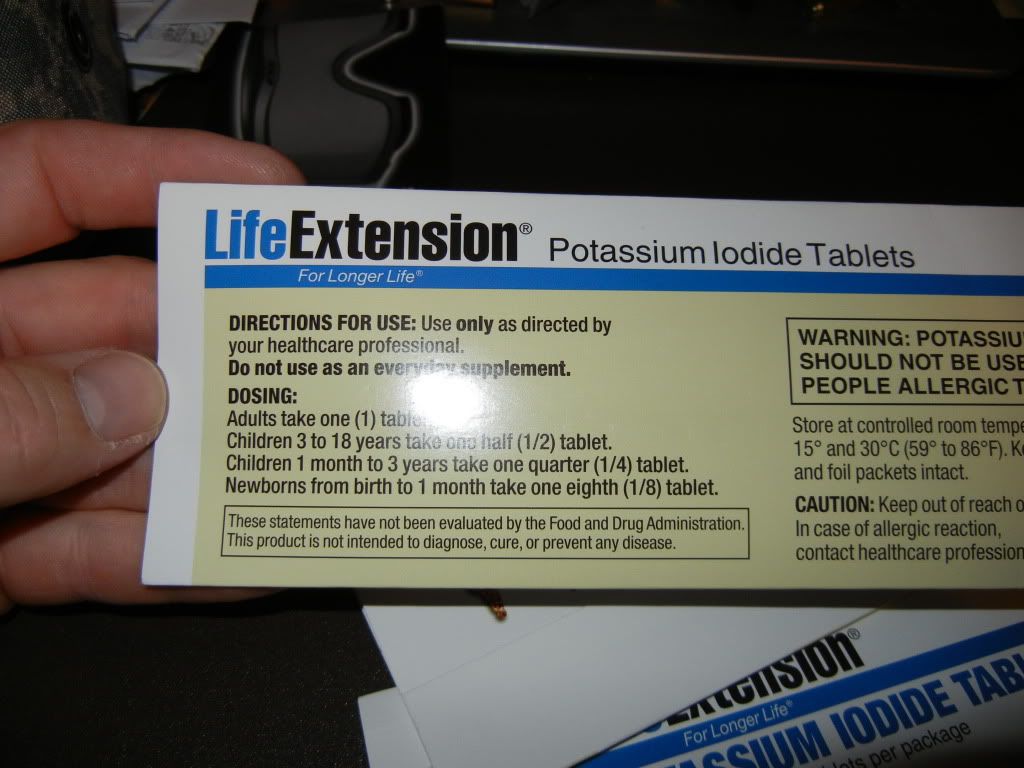 Potassium Iodide Tablets :
Thyroid protection due to nuclear accidents and emergenciesIn 1982, the U.S. Food and Drug Administration approved potassium iodide to protect thyroid glands from radioactive iodine involving accidents or fission emergencies. In an accidental event or attack on a nuclear power plant, or in nuclear bomb fallout, volatile fission product radionuclides may be released. Of these products, is one of the most common and is particularly dangerous to the thyroid gland because it may lead to thyroid cancer. By saturating the body with a source of stable iodide prior to exposure, inhaled or ingested tends to be excreted, which prevents radioiodine uptake by the thyroid. The protective effect of KI lasts approximately 24 hours. For optimal prophylaxis, KI must be dosed daily until a risk of significant exposure to radioiodine by either inhalation or ingestion no longer exists.