Discussion Starter
·
#1
·
I posted earlier my diesel fuel tank, now here is my gas tank installed, About 2 months ago.
Gas is a little more trickier than diesel to store.
First off I treated the fuel with stabilizer. And I use Super Unleaded, because it stays fresher longer IMHO. This tank is an old fuel oil tank I found for free that was in great shape, I just hot presure washed it and let dry a few days.
I installed a fill cap that is like a radiator cap and it holds pressure in the tank until 3 pounds plus or minus presure. This helps to keep the fuel fresher and keeps condensation down.
I also installed a ground strap for static electricity.
I placed the tank under a shed to help keep the summer sun from heating up the gas.
The tank can hold up to 275 gallons of gas, however I will put gas in it as my funds will allow.
I placed the tank way away from the house for safety also, it is beside an out building. Also motion sensors are around the tank to detect thieves.
A picture below of the tank, pump, gallon meter, and fuel water separator filter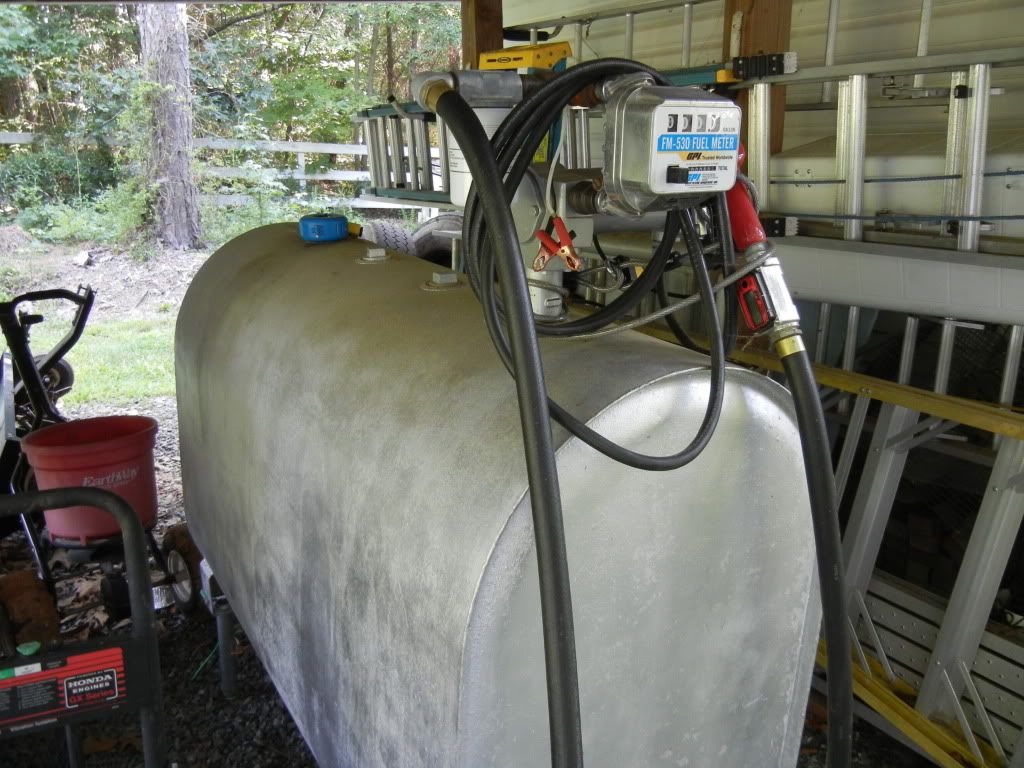 Its an optical illusion the tank is leaning in this photo below, it is level.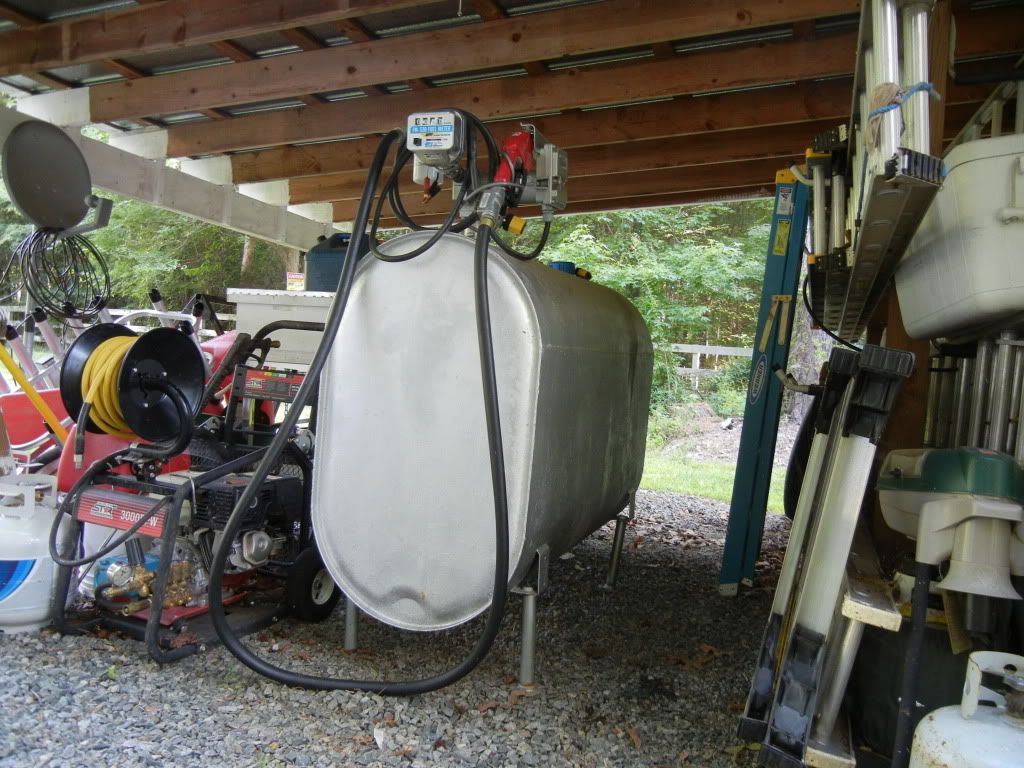 A picture below of a presurised fuel fill cap like on a radiator.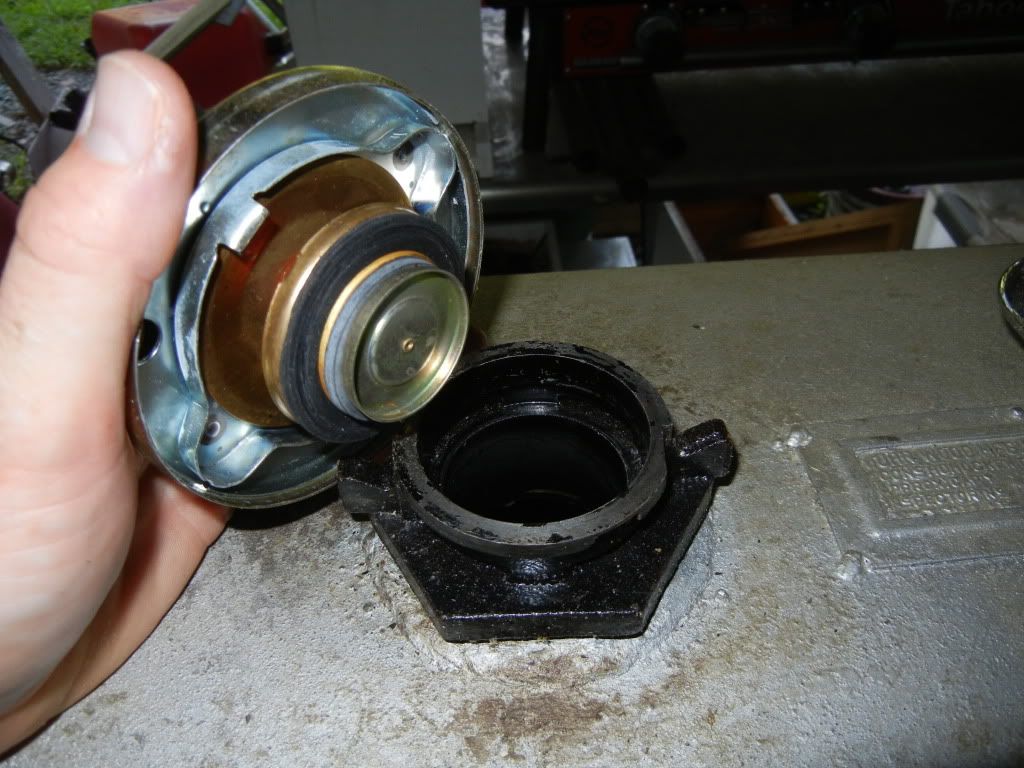 A picture below of the ground strap, for static electrcity, the ground rod is about 3 feet in the ground.