·
Sinner w/ a great Savior
Discussion Starter
•
#1
•
Good news, everyone! I'm now seeing evidence that COVID-19 may be only about 3 to 4 times deadlier than the flu, and hospitalizes only about 1.5 to 2 times as many people, depending on the amount of undiagnosed cases out there. The information is still incomplete, but if true this is much, much better than I thought.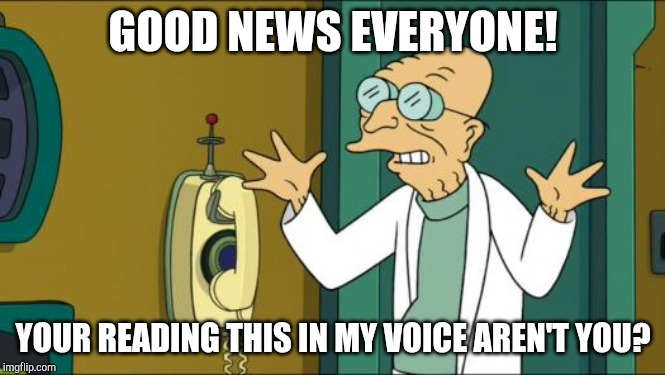 You've probably heard that the W.H.O.'s Director General recently said, "about 3.4% of reported COVID-19 cases have died."[1] And you may have heard that the flu's death rate is about 0.1%.[2] Doesn't that mean COVID-19 is at least thirty-four times deadlier?* I thought so, until recently.
But no. That's not an apples-to-apples comparison. The WHO's numbers were based on reported and confirmed lab cases, but the CDC merely
estimates
total flu cases. They don't base their counts on confirmed lab cases.[2] They do indeed have counts of laboratory-confirmed infections, but they don't use those counts to calculate the death rate. That makes these numbers not comparable.
The two charts would look something like this. Without proper estimates of unreported estimated cases, it's not a good comparison.
So how can we make an apples-to-apples comparison? The CDC gives a hint: "The numbers of influenza illnesses were estimated from hospitalizations based on how many illnesses there are for every hospitalization, which was measured previously (
5
)."[3]
What does their footnote 5 point to? A document discussing how flu is estimated based on the 2009 H1N1 "Swine Flu" pandemic.[4] So the CDC bases their estimates on what happened with the 2009 pandemic.
So what were the stats from that pandemic? On that document, "Through July 23, 2009, a total of 43,677 laboratory-confirmed infections with pandemic (H1N1) 2009 had been reported in the United States by the 50 states and the District of Columbia, including 5,009 hospitalizations and 302 deaths."**
How does COVID-19 compare to H1N1 when using the same methodology? On February 11th, COVID-19 had 44,672 laboratory-confirmed infections, including 7,334 hospitalizations and 1,018 deaths.[5] So on the date of the current pandemic when the number of laboratory-confirmed infections most closely matched the numbers which the CDC uses for influenza estimates, using the methodology above, COVID-19 was only
3.3 times deadlier
than the annual flu. And hospitalizations are only 1.4 times more.
Important:
Healing can require weeks in the hospital. Flu, days. So perhaps the counts are only twice as much yet the burden can be multiplied.
BUT
what about those not being tested? What if we include estimates of undiagnosed non-laboratory-confirmed infections? What if there are a
LOT
more unconfirmed cases walking around out there?
Most people here believe the number of undiagnosed non-laboratory-confirmed cases is
many
times confirmed cases. While that's terrible news for the scope and speed of the pandemic,
that's actually a very good thing for fatality/hospitalization percentages.
The more undiagnosed cases wandering around, the lower the mortality/hospitalization counts, the
less
dangerous to the overall population.
Experts are divided on how many undiagnosed cases there are. Early on they were giving large estimates e.g. they thought they were only seeing the tip of the tip of the iceberg.[6] More recently, I've seen a very small estimate. "In Guangdong, they went back and retested 320,000 samples originally taken for influenza surveillance and other screening. Less than 0.5 percent came up positive, which is about the same number as the 1,500 known Covid cases in the province. There is no evidence that we're seeing only the tip of a grand iceberg, with nine-tenths of it made up of hidden zombies shedding virus. What we're seeing is a pyramid: most of it is aboveground." ~Dr. Bruce Aylward, of the W.H.O., March 4th, 2020[7]
My gut however says that most of you are right, that there are many more unreported cases, which will be added into the final estimates, which ultimately makes this virus less deadly, lowering the overall fatality percentages proportionately. "A preliminary modeling study by European researchers estimated that the undetected rate of coronavirus infection could be 20 times higher than the number of confirmed cases."[8][9] I hope they're right.
BUT
could we
also
have undiagnosed deaths and hospitalizations?
Almost certainly. Until just a little over a week ago, the CDC had very narrow criteria and weren't allowing testing for almost all suspected cases.[10] That's if your state even
had
working tests.[11]
But consider the two nations running more tests per capita than any other nation: South Korea and Italy.[12] As of Match 8th South Korea has run 196,618 tests, and using the same methodology as above COVID-19 to compare deaths it's actually
exactly
as deadly as the flu. However in Italy they've run 49,937 tests and using the same methodology there it's
seven times
deadlier than the flu. Still, that's not twenty or fifty times worse. And in Singapore where reporting is
excellent
,
no one has died
. So I think the deaths and hospitalization numbers are running fairly accurately worldwide.
The Diamond Princess makes an interesting case study as a microcosm, even with there being a higher proportion of elderly onboard. As of March 5th, out of 3,618 passengers, 696 were infected and there were 7 deaths.[13] Using the methodology above that makes it only
1.45 times as deadly as the flu
. And this is with an elderly population, and very badly managed infection control procedures![14]
"BUT
what if there are many more deaths in China and Iran? Wouldn't that skew the numbers? I heard about incinerators being brought in. People are probably dying in their apartments." That could be the case, but I'm not aware of any solid evidence for more deaths than are reported. (Share if you have anything.) The incinerators were said to be for medical waste[15], and a pandemic certainly would generate a lot of that. You don't want that going to landfills.
Anyway, the lack of transparency is why I stopped watching China's and Iran's numbers, and just kept an eye on cases outside these nations. Outside China and Iran -- using the methodology above -- it's still only about 2.47 times more than the flu. (With the corrected methodology it's about 6.4 times worse. See the single asterisk * note below.)
"Are the cases in China really going down? I know there's suspicion, but at every testing clinic we went to, people would say, "It's not like it was three weeks ago." It peaked at 46,000 people asking for tests a day; when we left, it was 13,000. Hospitals had empty beds. I didn't see anything that suggested manipulation of numbers. A rapidly escalating outbreak has plateaued, and come down faster than would have been expected. Back of the envelope, it's hundreds of thousands of people in China that did not get Covid-19 because of this aggressive response." ~Dr. Bruce Aylward[7]
"BUT
Italians maxed out their ICU capability and all the improvised ICU capability they could create. Health care workers there report that many cases are coming in and receiving no treatment before dying. It is reported their death toll jumped from 97 to 463.[22] None of that sounds consistent with the COVID-19 being only 3-4 times deadlier than the flu."
First, 3-4 times deadlier is a really big deal. Don't misunderstand! If you think I'm saying 3-4 times is a snoozer, you're not reading carefully.
In Italy, it's even worse, as I said above. Italy tests more people per capita than almost every other nation so we have a lot of visibility into the disease there. We can see that it's running about
seven
times deadlier. Seven times deadlier is an outlier to the rest of the data, yet is within the same magnitude. With every event there will be outliers, especially with smaller sample sizes like this. But seven times is close enough to 3-4 times. It is within the same magnitude and not even twice as much.
But is that consistent with the idea that it's hospitalizing about twice as many people as the flu? Let's look at the numbers. As of March 10th, Italy has 9,172 cases and 733 serious or critical patients which require hospitalization.[23] Using the same proportions as the annual flu, that works out to 1.43 times as many hospitalizations, virtually identical to the number quoted in the opening paragraph.
As for the fact that they're overrunning their ICU beds, one must know how many ICU beds they had to begin with proportional to the size of the population, and compare that proportion to the rest of the world. Italy is running at about average for Europe, yet they behind nations which spend less of their GDP on health.[24] Germany looks like they won't have any problems with ICU overrun.
We also need to know if Italy had more cases flooding their hospitals for other reasons before the outbreak began. It is still flu season, after all. If beds were already at 90% capacity before the virus then yes, they would overrun their capacity easily. I leave you to research this.
Remember that hospitals try to remain "right-sized" for
typical
annual loads. A hospital must remain profitable to stay in business, and excess capacity is waste. They know that they must have emergency expansion plans to cover outlying events such as this one. "The Lombardy government has been scrambling to increase its ICU capacity, converting operating and recovery rooms into isolated wards to treat the 440 critical virus patients currently in need. It has cobbled together 150 more beds in the last two weeks and expects another 150 in the coming week."[25]
So yes, I think Italy fits into this idea, and the fact that they are running more tests per capita than almost every other nation allows us to gain visibility into what proportion of cases will go undiagnosed elsewhere, just like South Korea.
And one more thing: Overburdened hospitals will secondarily cause other situations which could be managed by lower levels of care to turn critical. How many cases in ICU are only there because good lower-level care could not be obtained sooner?
"BUT
didn't you report two different pandemic experts saying, 'This is the most frightening disease I've ever encountered in my career. And that includes Ebola, it includes MERS, it includes SARS.' ~Dr. Richard Hatchett[16] and 'From the outset, I have been VERY concerned about the pandemic risk for this coronavirus.' ~Dr. Dena Grayson ?"[17]
Yes I did post those. But I listened to those experts again before posting this. They're not wrong. The combination of infectiousness and lethality makes this more severe than Ebola/MERS/SARS. Those were far more lethal yet easier to control, and didn't spread so quickly
precisely because
they were so lethal. They killed the carriers before they could spread the virus around more often. It is the magic formula of infectiousness and lethality which this virus got just right, which makes this virus very concerning. And yet, it may not be as severe as I first thought. This is likely to reach out and touch every human being on the planet, and be three to four times deadlier than the flu, hospitalizing perhaps twice as many people.
Dr. Grayson's concern was the speed of spread and damage it can do to relatively healthy people. That's my concern as well, and that doesn't invalidate what I said above.
Dr. Hatchett though believes it is many times more deadly than the flu, basing his judgment on Dr. Aylward's work saying that we're seeing most of the cases. So we still need a better estimate of the overall cases to know if we can agree. If Drs. Hatchett and Aylward are correct that we truly are seeing almost all of the cases, that's really bad news. If as most here think there are many, many undiagnosed cases out there, it'll be like a very, very, very severe flu season.
So we need better estimates of the undiagnosed cases. Are there few? Many? Few undiagnosed cases is a bad thing, many undiagnosed is a great thing.
I am not an exepert. I was wrong before and I could be wrong again, so I invite criticism. But I am neither an optimist nor a pessimist. I am a realist. So don't hear what I'm
not
saying. I'm
not in the least
saying don't take precautions! This thing is
awful
. It can cause severe lung damage and even death, two or three times as often as the flu. This might take out someone you love.
Self-quarantine when recommended, and do prepare. We could have severe complications such as for example a lack of medical resources from nurses quitting being infected or overworked, an increase in secondary infections due to hospital crowding, the stock market may repeat 2008 (or even *gulp* 1929), the price of oil is crashing, supply chains are evaporating, critical medicines are becoming unavailable, airlines are shuttering, public events and concerts are shutting down, we may not have an Olympics this year (the first time since the 1800s), and who can find toilet paper? The just-in-time fragile economy is taking this hard. And even the 81% of "mild" cases can include pneumonia. I've had pneumonia. I never want it again.
While they had a vaccine quickly available for the 2009 H1N1, it's looking like there won't be one for COVID-19 for at least a year. And with the rushed testing, what kind of side-effects might a vaccine have? Will there be arm-twisting to accept it if we don't want it? "Unless you take the vaccine you cannot get onto an airplane, send your kids to school, or go to any concerts."
Or perhaps we never get a vaccine and we have an annual COVID-19 season. 40 years after AIDS, we have no vaccine. A century+ after dengue, we have no vaccine. Hep C - nope. Common cold - nope.
Expectations are that this will infect 40-70% of the world[18], and I think that number is pretty accurate, given the long incubation period, the high R0 rate, the infectiousness of asymptomatic spreaders, and the lack of willingness of Americans to go on the kind of Wuhan-style lockdown necessary to tamp this thing.[19] But it is interesting to note that even as badly as the Diamond Princess was managed, in that enclosed environment with many elderly people as they had, only 19% were infected.[13] So even 40% may perhaps be too high an estimate. Time will tell.
But if Drs. Hatchett and Aylward are correct that the estimated undocumented cases are low, and this hits 40% worldwide, then yes this could be many times more lethal. I wish we had better estimates on the undiagnosed cases. With what we're seeing out of South Korea, I am encouraged.
This is one of the most significantly life-altering events of our lifetimes.
Get ready for it.
Even so I have, and you also can have, a peace that surpasses understanding no matter what happens. "The LORD is good, a stronghold in the day of trouble. He knows those who take refuge in Him." (Nahum 1:7)
* I am for the sake of brevity deliberately overlooking the fact that dividing current cases by current deaths in the middle of an outbreak is a faulty formula, as explained by Ghani et al, of the American Journal of Epidemiology.[20] When not using the faulty formula the rate approximately doubles. Yet we can use the faulty formula to compare apples-to-apples, provided we use the same faulty formula in all calculations. That is, if we use a flawed formula here but use the same flawed formula elsewhere, it will be equally flawed at the same proportion in both places, so it then becomes a fair comparison. Fix the methodology and the results would change by the same proportions in both places. So it is apples-to-apples. If this still bothers you, you run the numbers yourself with the correct methodology and bring correction. I welcome it.
** Someone brought to my attention the statement from Kenneth Stoller of the International Hyperbaric Medical Association: "US data on influenza deaths are false and misleading" and "according to the CDC's National Center for Health Statistics (NCHS), 'influenza and pneumonia' took 62,034 lives in 2001—61,777 of which were attributed to pneumonia and 257 to flu, and in only 18 cases was flu virus positively identified."[21] But that doesn't apply here, because as stated above when the CDC estimates they use the 2009 H1N1 pandemic numbers as a base, numbers for which we have very good laboratory-confirmed test counts. They ceased counting after July 23rd, 2009, but until then the counts were trustworthy.
[1]
https://www.who.int/dg/speeches/det...the-media-briefing-on-covid-19---3-march-2020
[2]
https://arstechnica.com/science/202...e-ars-technica-guide-to-the-coronavirus/2/#h1
[3]
https://www.cdc.gov/flu/about/burden/how-cdc-estimates.htm
[4] Reed C, Angulo FJ, Swerdlow DL, Lipsitch M, Meltzer MI, Jernigan DB, et al. Estimates of the Prevalence of Pandemic (H1N1) 2009, United States, April–July 2009. Emerg Infect Dis. 2009;15(12):2004-2007.
https://dx.doi.org/10.3201/eid1512.091413external
[5]
https://jamanetwork.com/journals/jama/fullarticle/2762130
[6]
https://www.medrxiv.org/content/10.1101/2020.01.23.20018549v1.full.pdf
[7]
https://www.nytimes.com/2020/03/04/health/coronavirus-china-aylward.html
[8]
https://reason.com/2020/03/06/trump...-will-be-a-fraction-of-1-percent-is-he-right/
[9]
https://www.medrxiv.org/content/medrxiv/early/2020/02/25/2020.02.11.20022186.full.pdf
[10]
https://www.reddit.com/r/Coronavirus/comments/fajaw3/feb_27_us_cdc_revises_coronavirus_testing/
[11]
https://www.propublica.org/article/cdc-coronavirus-covid-19-test
[12]
https://en.wikipedia.org/wiki/COVID-19_testing
[13]
https://en.wikipedia.org/wiki/2020_coronavirus_outbreak_on_cruise_ships#Diamond_Princess
[14]
https://japantoday.com/category/nat...harge'-japanese-doctor-blasts-ship-quarantine
[15]
http://www.xinhuanet.com/english/2020-02/17/c_138792501.htm
[16]
https://www.reddit.com/r/China_Flu/comments/fej0q9/this_is_the_most_frightening_disease_ive_ever/
[17]
https://twitter.com/DrDenaGrayson/s...y0EEePZJ6YddJjDF0jjQTxj7mMdmoA-TXVDAQ_HWLAQ7Q
[18]
https://thehill.com/changing-americ...482794-officials-say-the-cdc-is-preparing-for
[19]
http://www.cidrap.umn.edu/news-pers...-serial-covid-19-cases-may-hinder-containment
[20]
https://www.worldometers.info/coronavirus/coronavirus-death-rate/
[21]
https://aspe.hhs.gov/cdc-—-influenz...X5AHKD9353CFuUzB6_Vn3ULVV1fCHwjhmSKoW5HJrxQbM
[22]
https://www.bbc.com/news/world-europe-51805727
[23]
https://www.worldometers.info/coronavirus/country/italy/
[24]
https://link.springer.com/article/10.1007/s00134-012-2627-8/figures/2
[25]
https://abcnews.go.com/International/wireStory/patient-icu-virus-pushes-italy-brink-69498352