·
RockOut w/ your GlockOut
45... 7 foot sticks of bamboo fashioned into 15 triangles, one large roll of twine and a nice
machete w/ "Shark Tooth Teeth"
: ***tip: using the saw to cut the bamboo helps keep it from shattering/splintering.
This was our first attempt and took two guys three leisurely hours, cutting through the blackberries to get to the bamboo, cutting the bamboo, creating the triangles and erecting the structure. It seems to us that you could also use saplings or thin branches and use less material by not using the triangle system, but you will still need a complete connection @ the top of the walls and it will be harder to erect.
We have not figured out what we will cover it w/ as of yet or use it for, but if we were in a survival situation we would only have a couple of options in our area.
Options for covering:
1. Animal hyde's
2. Weave a thatch out of Blackberry or Wild Grape vines and cover w/ moss and bark
Optional uses: Endless
With 7 foot sticks the roof peak is about 9 foot and could easily sleep 3 w/ gear. With less people or gear you could build w/ 5 foot sticks and still have a 7 foot peak w/ standing room.
As it sits it is very strong at the peak, the top of the walls and is usable. W/ the triangle system you could easily relocate in one day depending on your covering and I would build on a mound or dig a moat for water diversion around the base.
We are going to take it down and reinforce the triangles. I'm thinking of using tree sap or something to coat the string on the corners of the triangles for a more permanent bond. We will try and present step by step footage of the assembly so you don't need a ladder to put it up when we put it back together.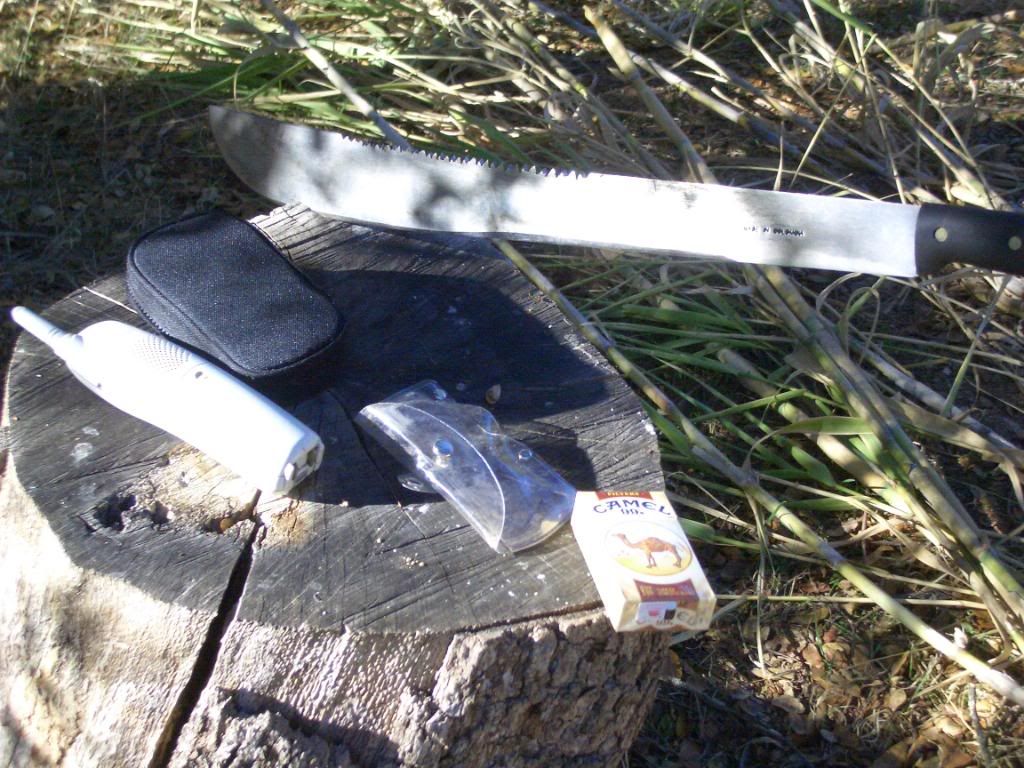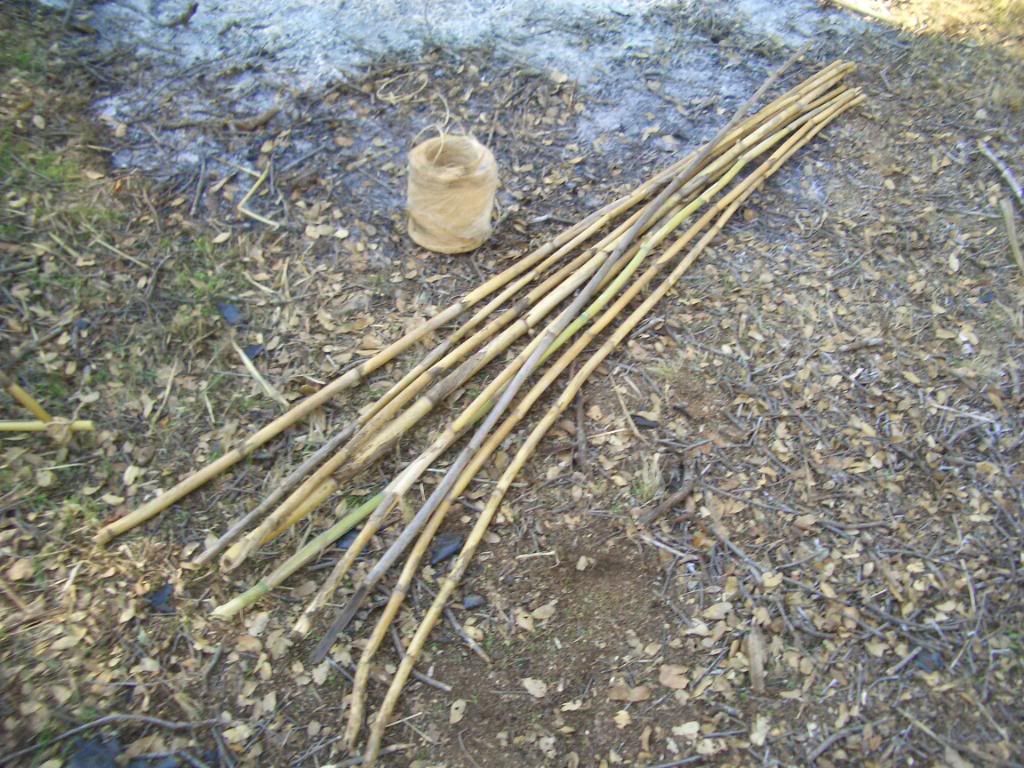 It's not leaning, I'ts an optical illusion