Here is our fresh cow cheese process that we make almost daily. There are many different types of cheese that can be made; here is one of the easiest and fastest ones to make.
First start with the fresh cow's milk, this is fresh from the daily milking within the hour. We take the milk from the small buckets and pour it into these larger 5 gallon buckets, with the cows we have we can fill 2 ½ of these five gallons buckets each day.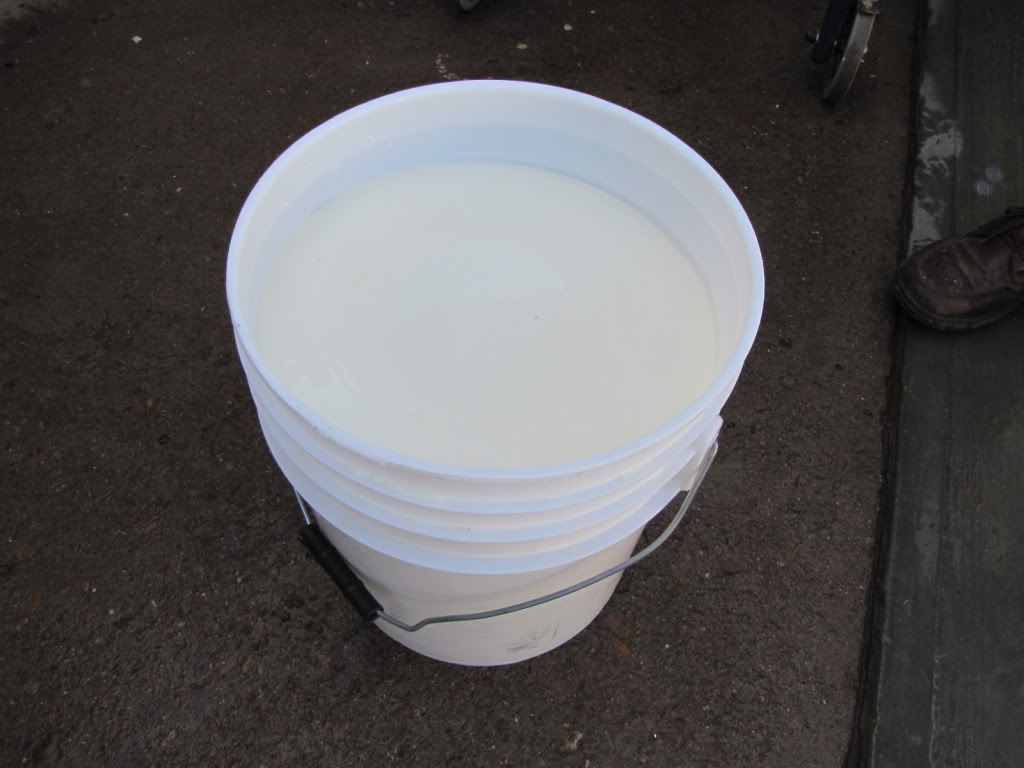 When the milk sits it begins curdling, this is when you mix it a little by hand. You have to do it by hand to be able to feel the consistency of the curd.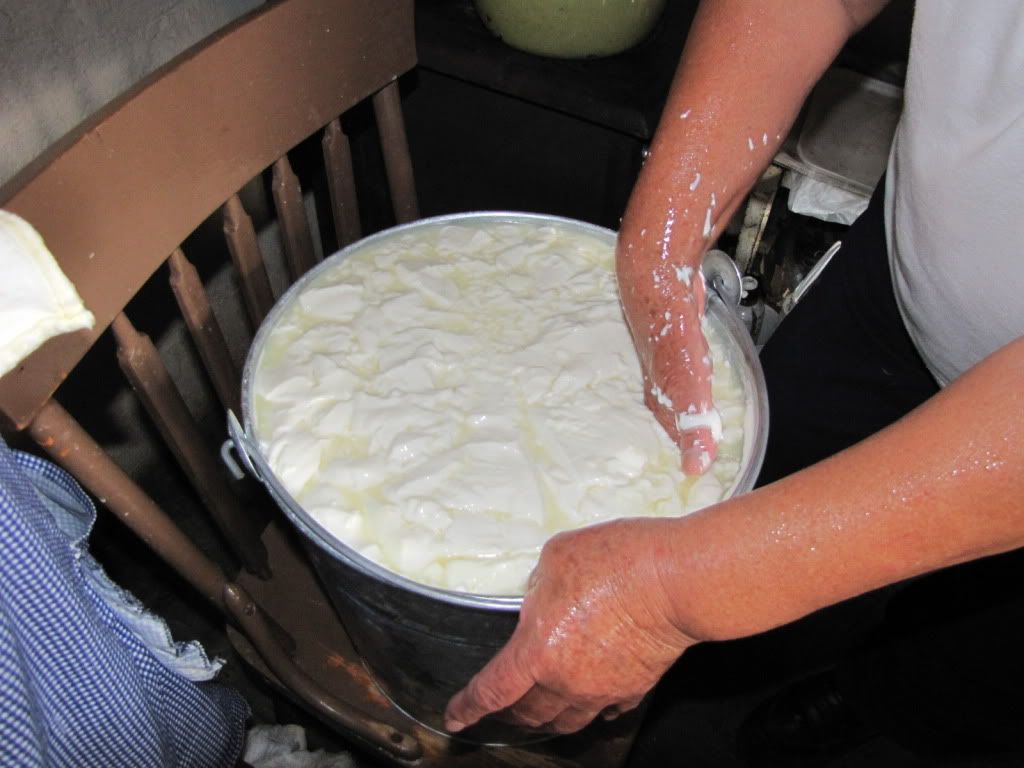 After you're assured of the consistency and you have stirred the curd off the bottom by mixing it you begin staining the liquid whey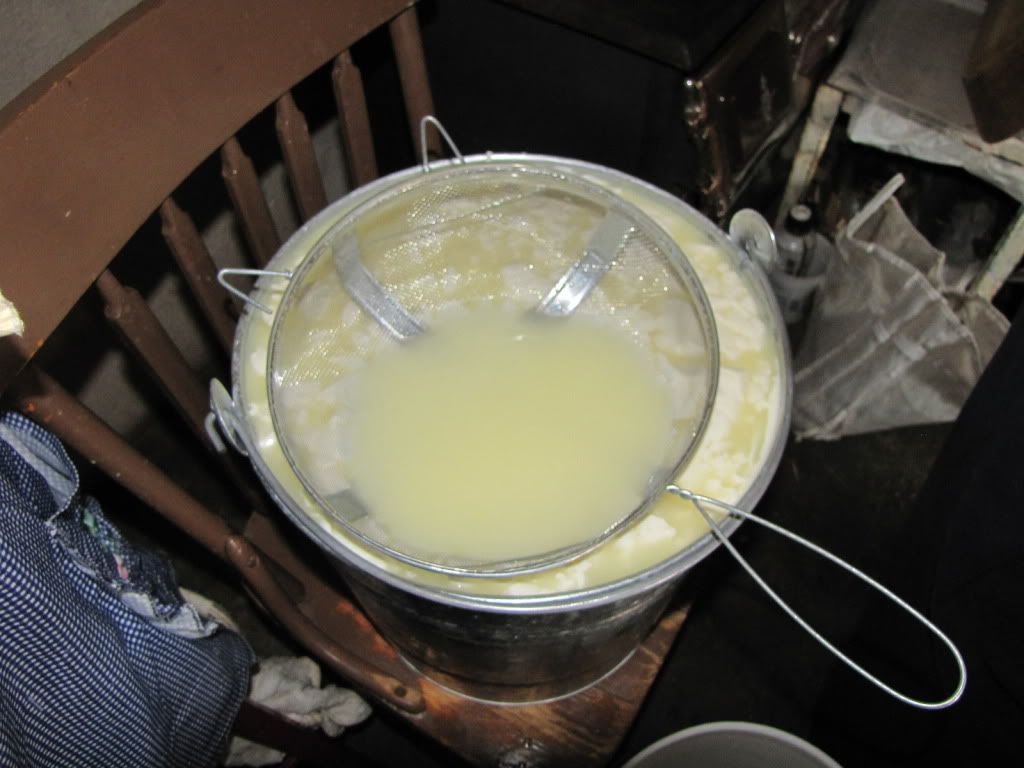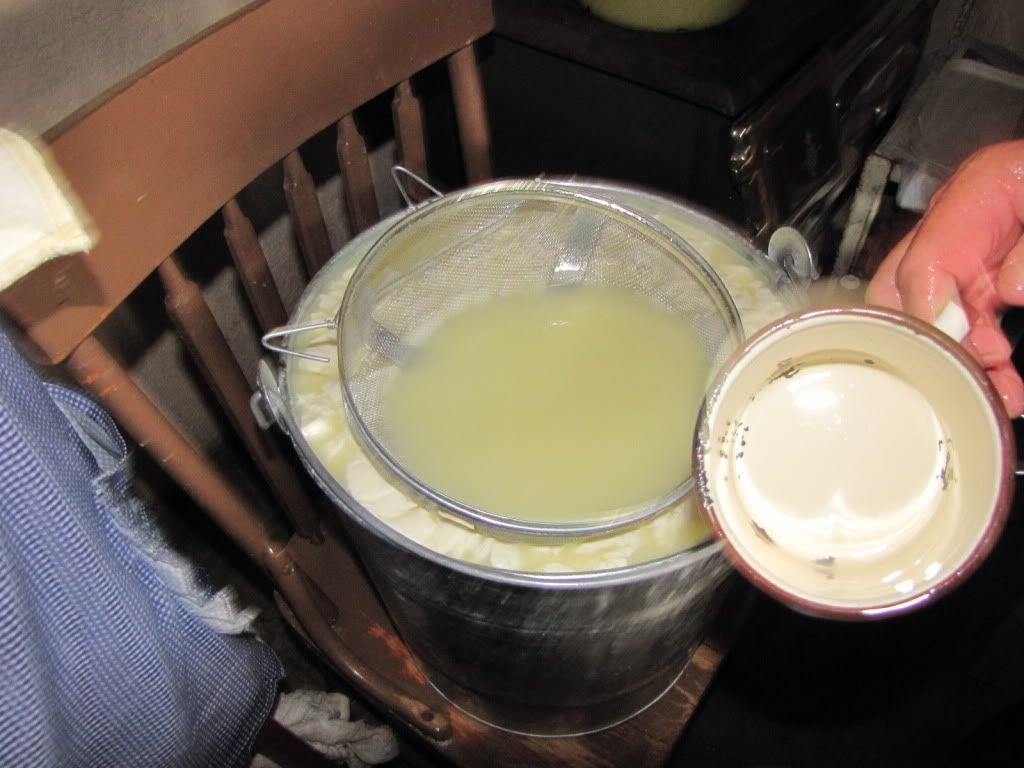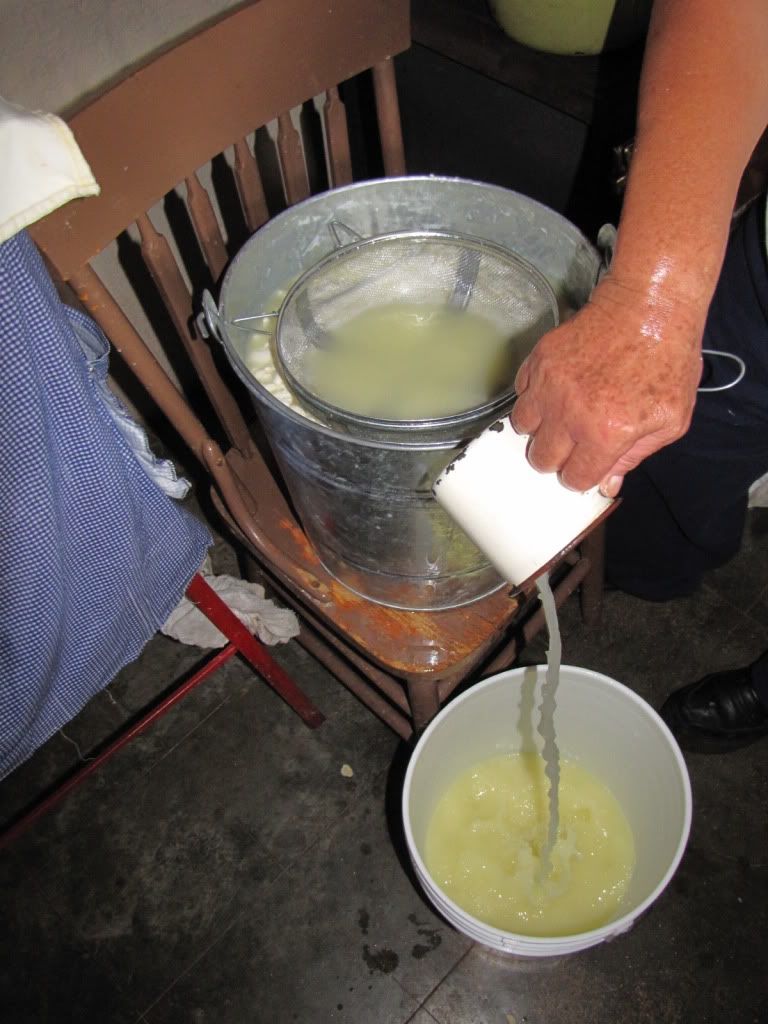 After you have separated as much liquid whey as possible this is what the curd look like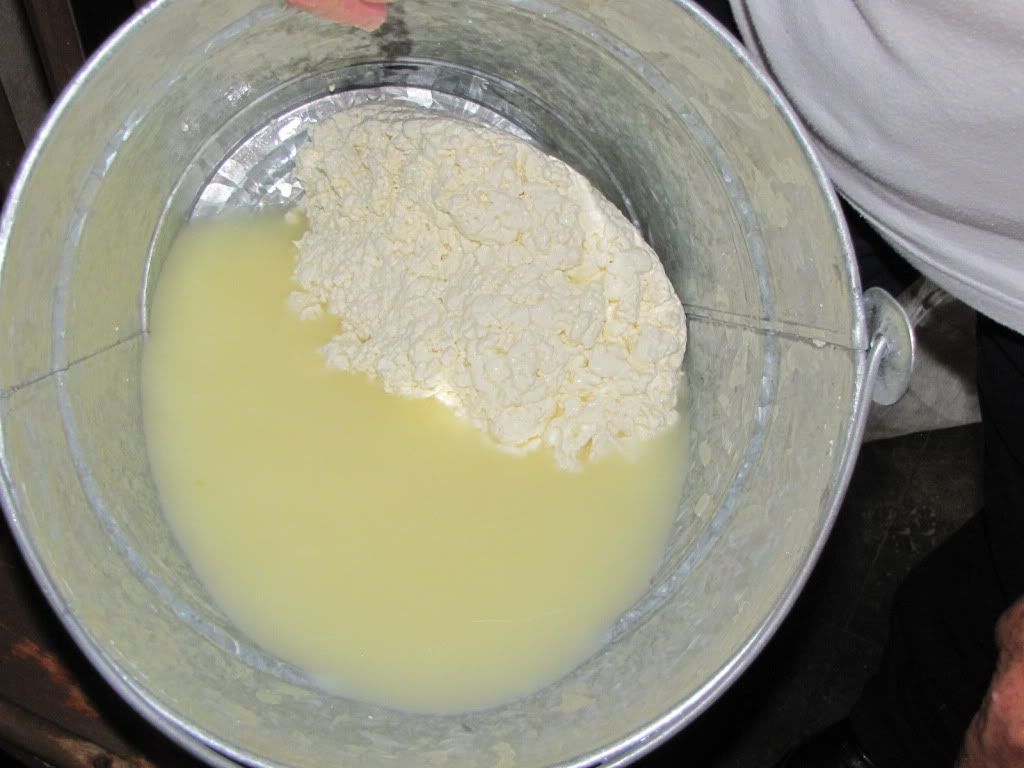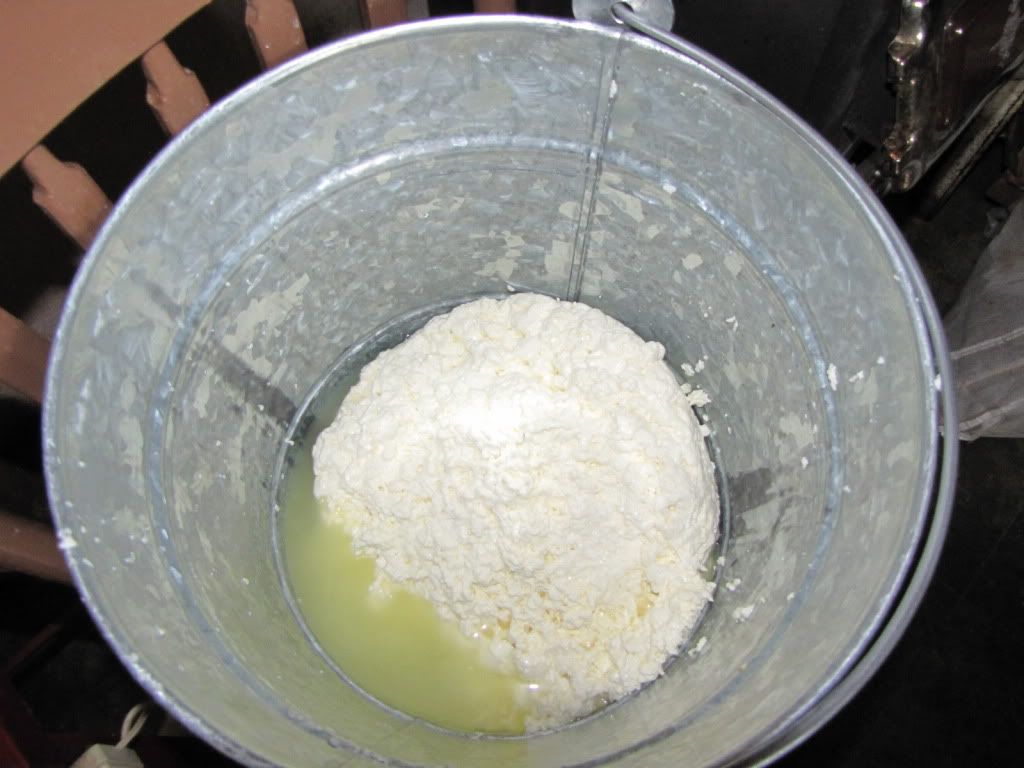 What we have done to make it easier is was to sew a small bag of fabric that in the shape of pouch and when used will act as a filter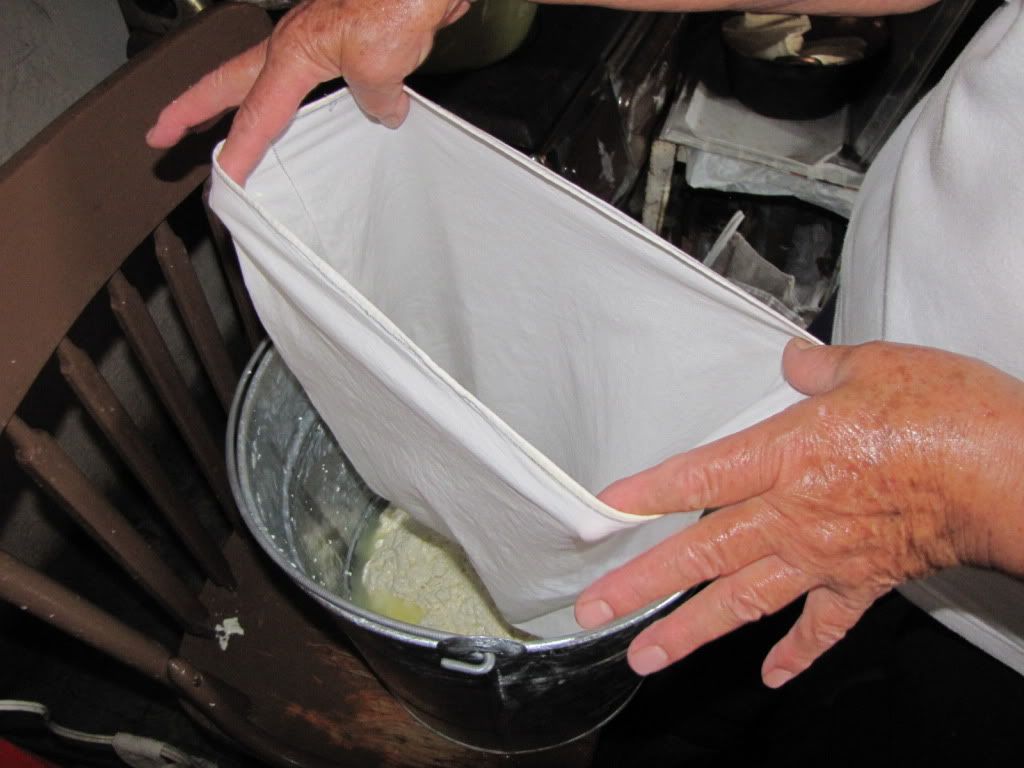 By hanging the pouch over the rim of the bucket and using the handle to hold it in place you can easily begin putting the curd in the pouch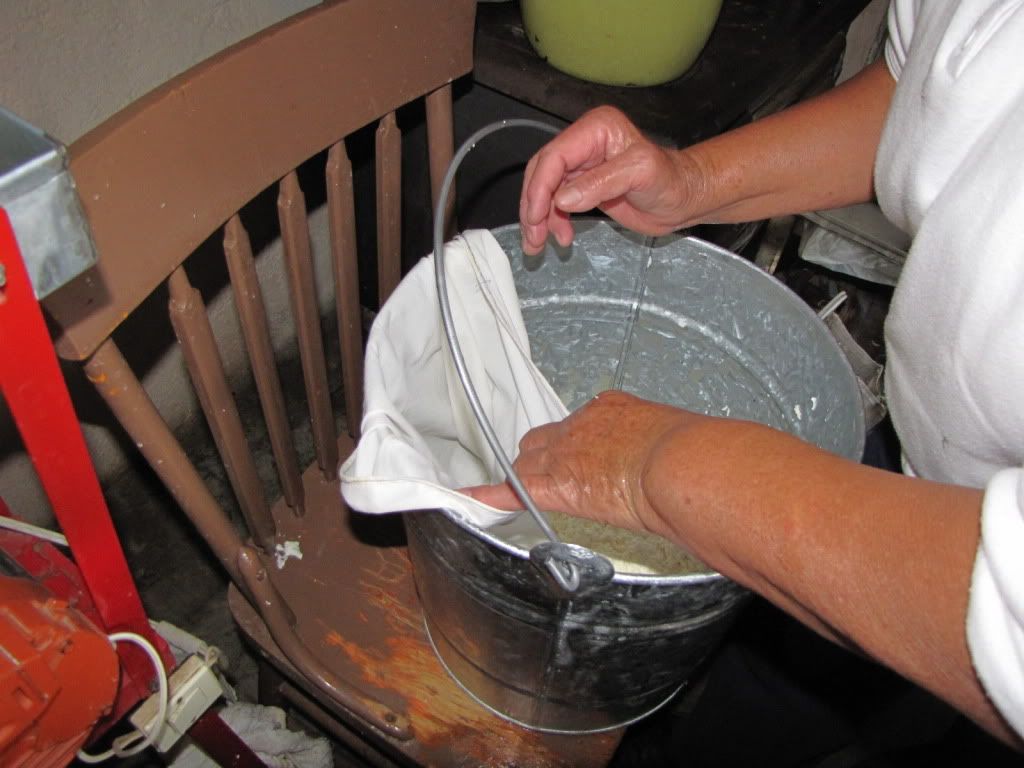 Once the curd is in the bag you use the actual bag as a strainer.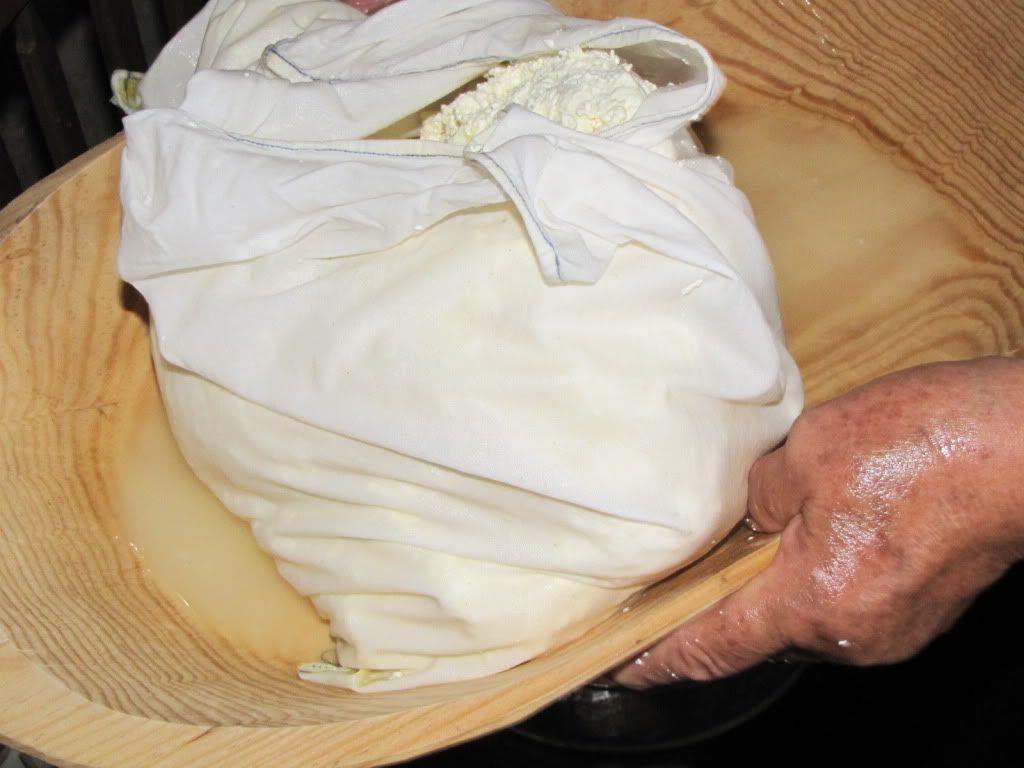 Then you mash the bag and extract the excess liquid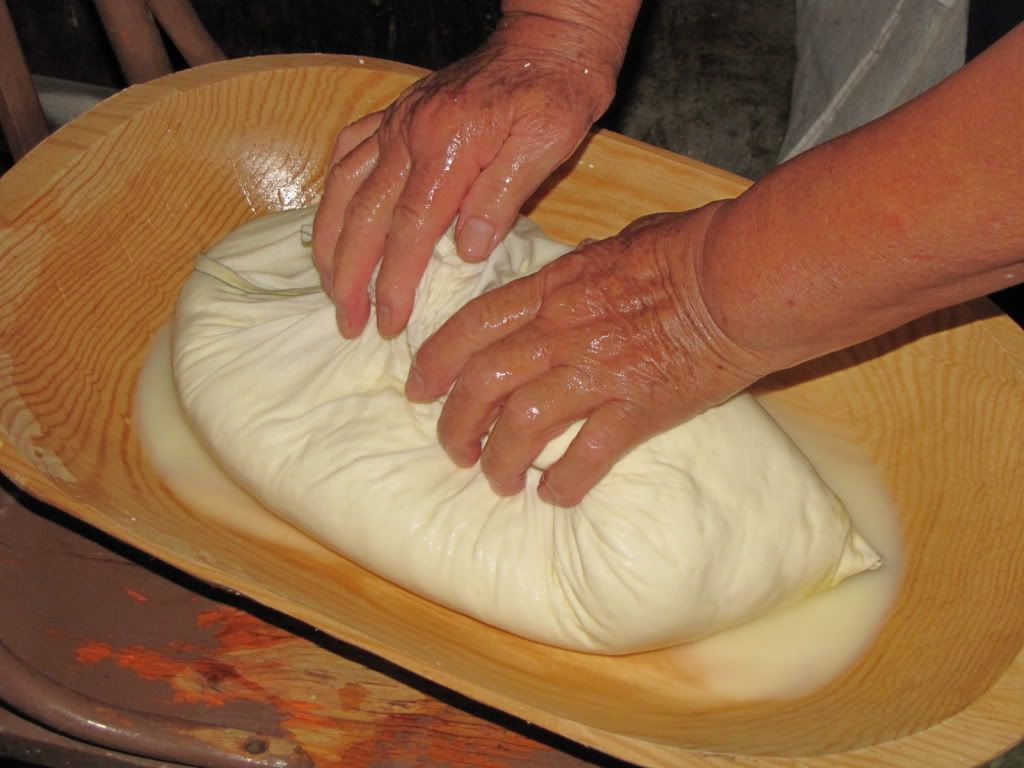 When the mashing is complete you simply drain the excess liquid (whey) into a bucket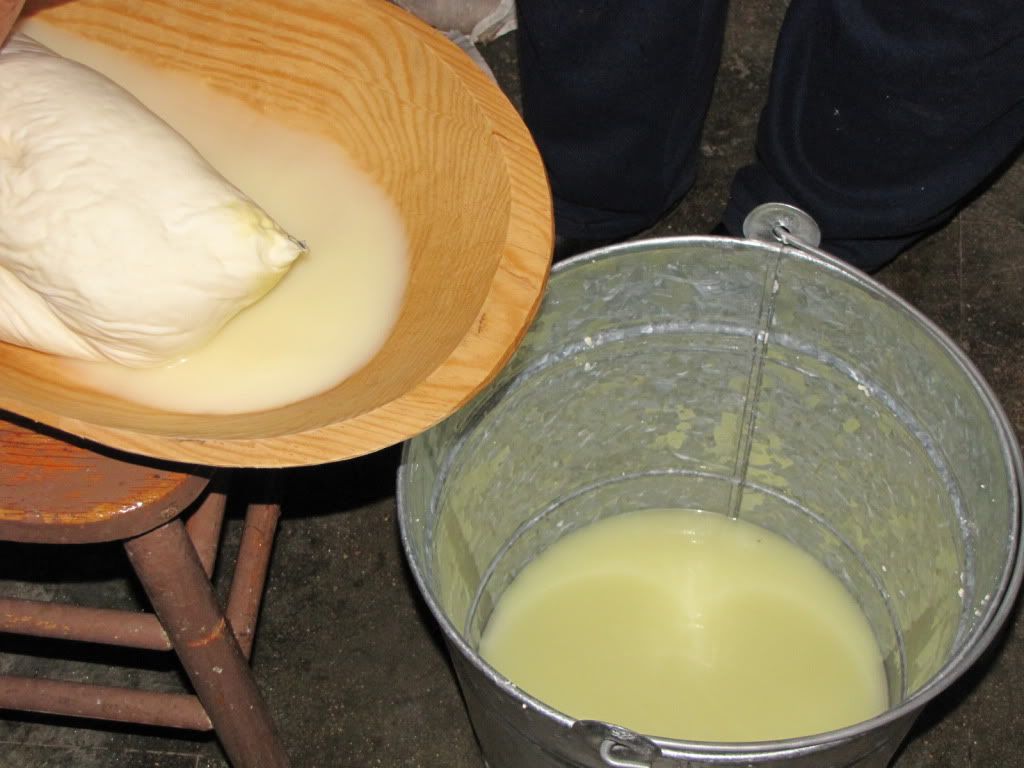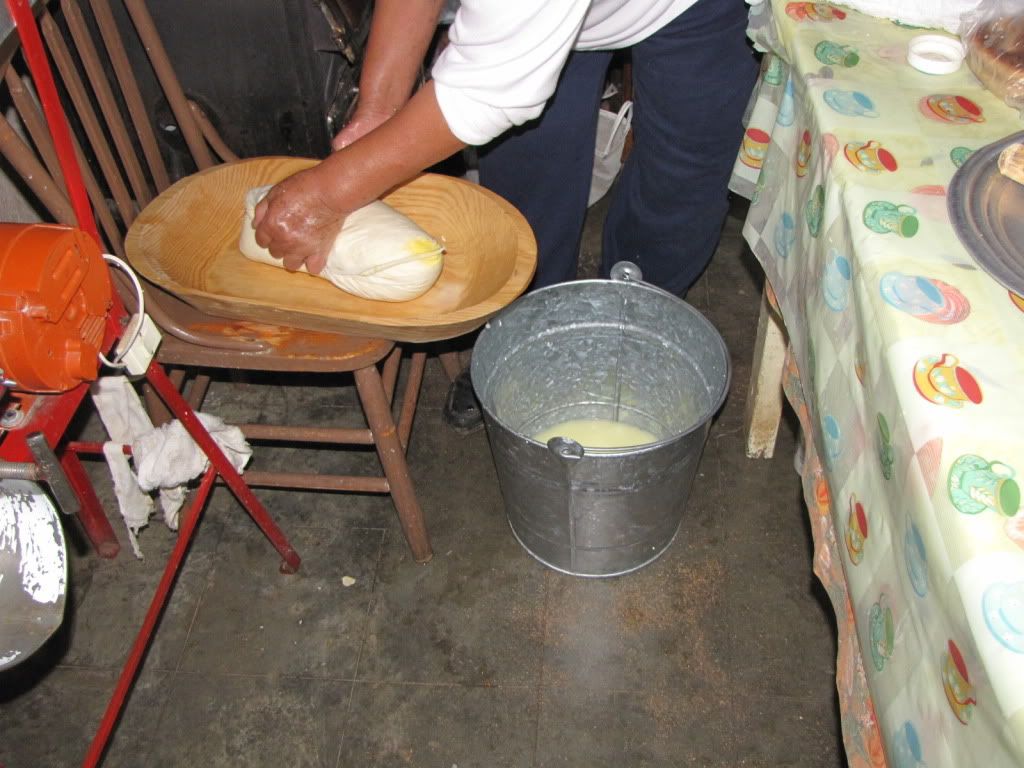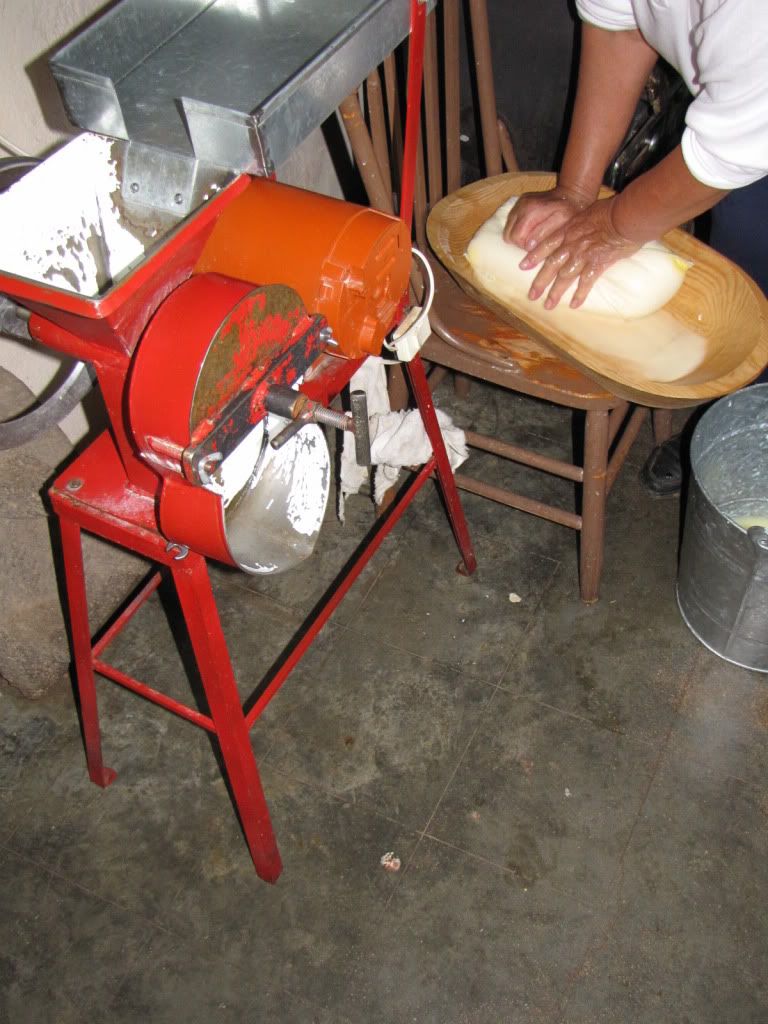 Once the whey is completely strained out you simply place the curd mix on the grinder plate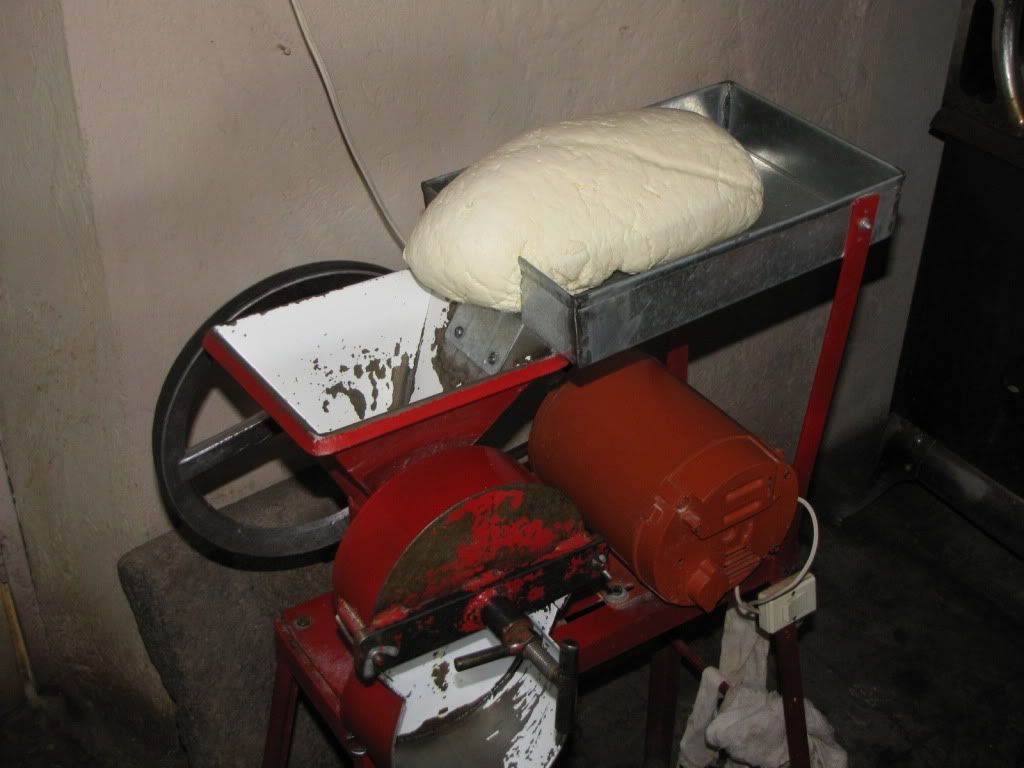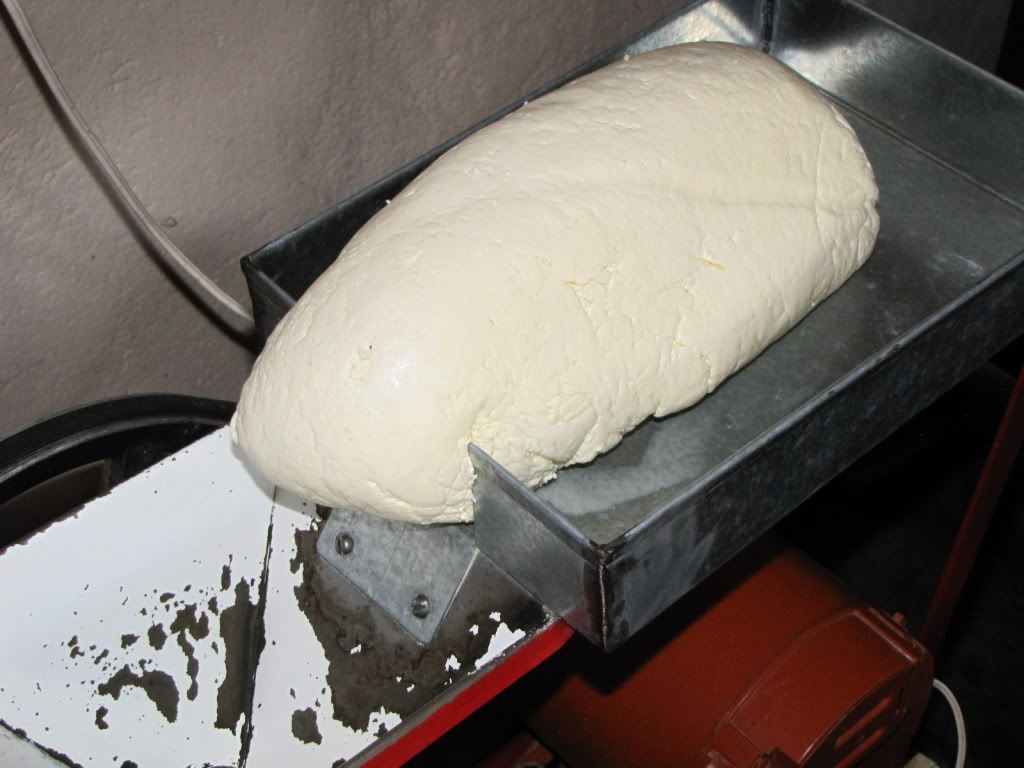 Here is s close up shot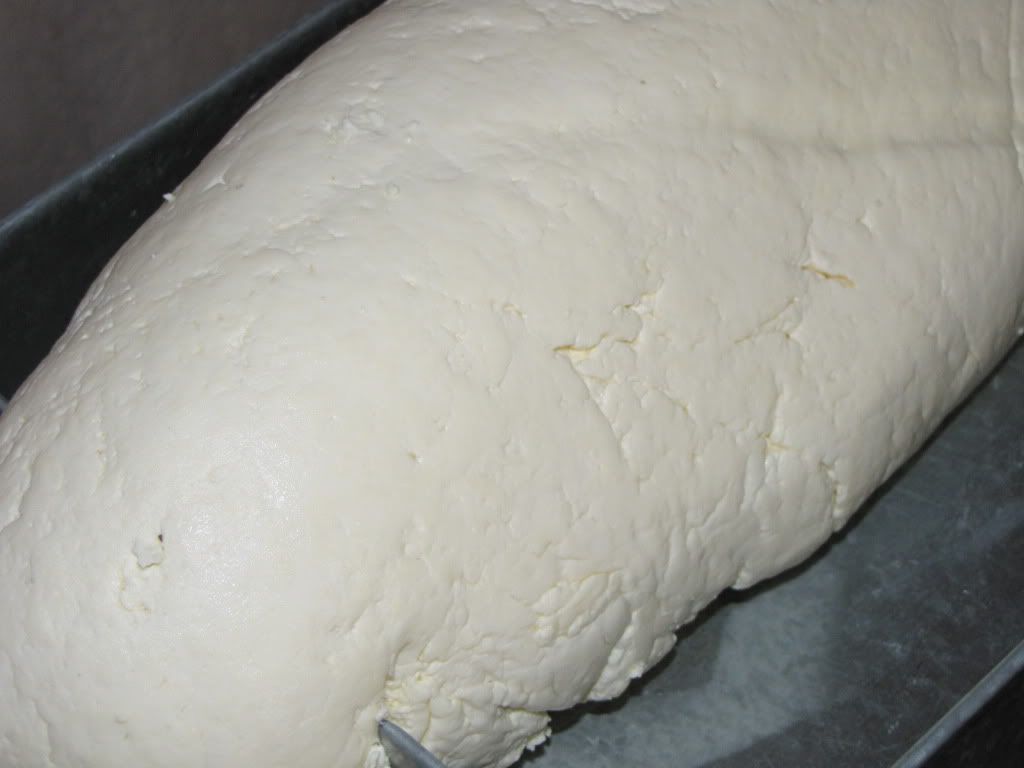 This is our "Modern" electric grinder that makes things easy, and these models are very affordable.
Ok, Ok I know what you're thinking; what if there isn't any electricity…
When there is no electricity you will have to have the "Back up" manual hand grinder, which we have two. Believe it or not this particular hang grinder is only about 5 years old, but is in rough shape from almost daily use.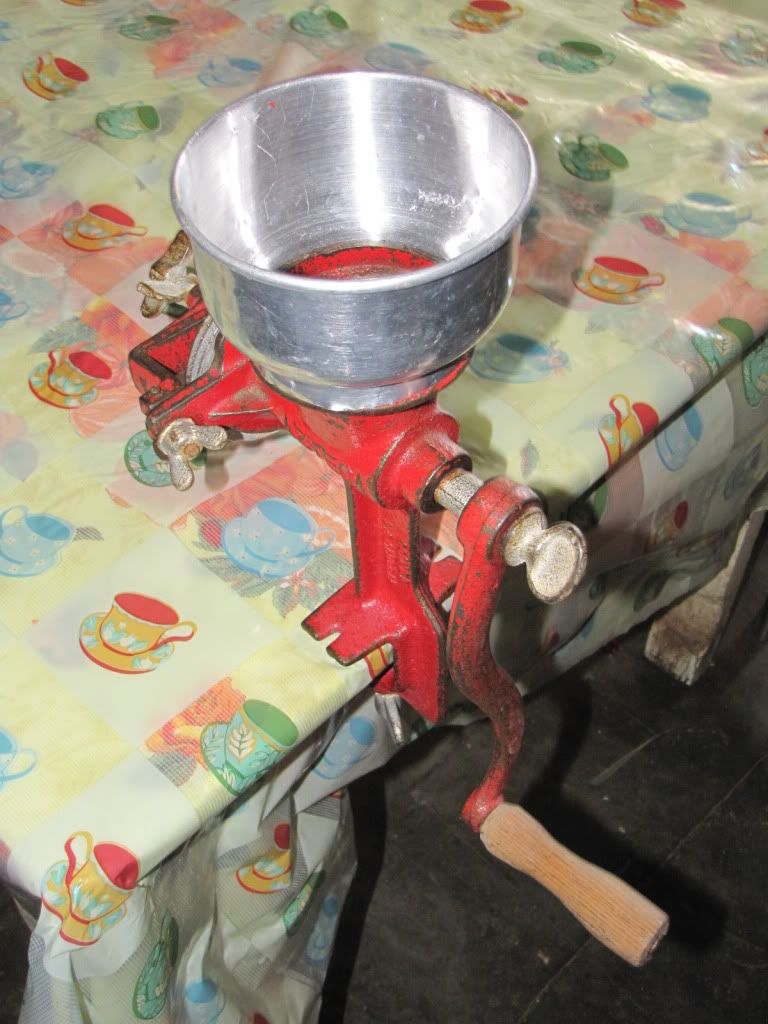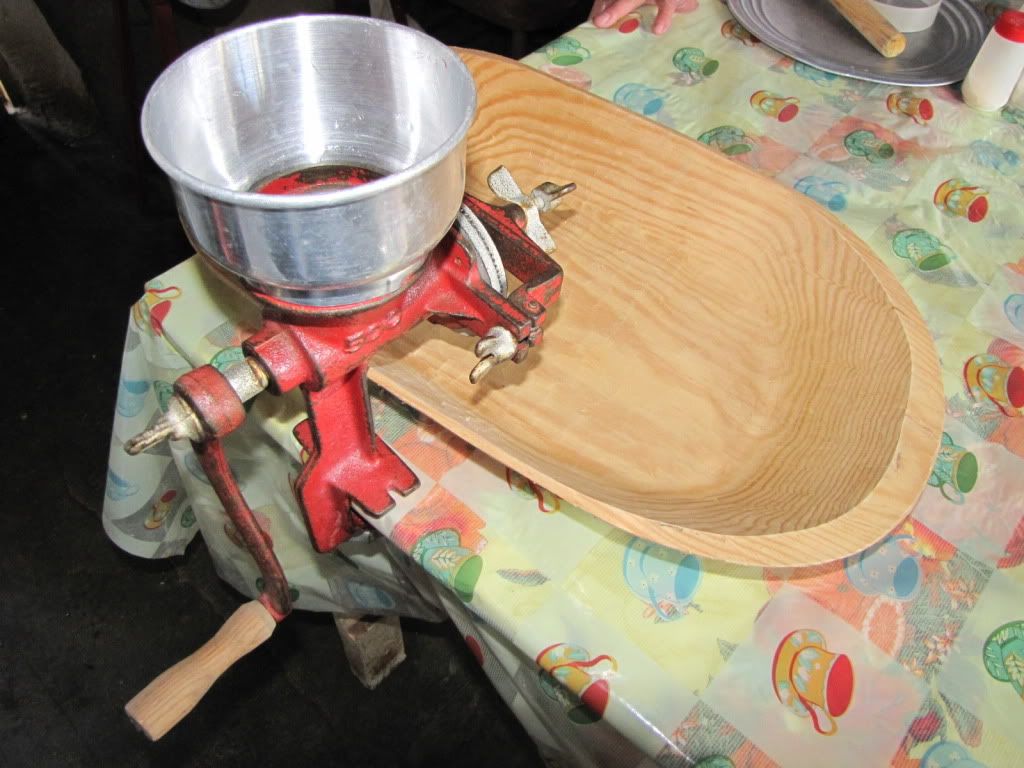 End of part 1..