Discussion Starter
·
#1
·
There is enough fat lightard in the stump loaded on that truck to start fires in a fireplace for many years. A member of another forum asked who had an extra stump. Turned out he was only about ten miles away, so we loaded a stump for him with the fel. Yankees might call it "lightwood", "lighterwood". or "pitch pine."
Closeup shot of a split-off piece of the stump showing the red, pungent wood.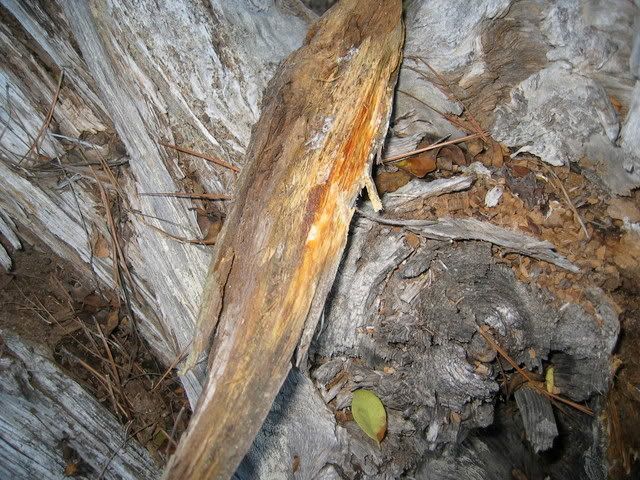 Fat lightard comes from the stumps of longleaf pine, some of them cut probably 100 years ago. Here is a stump still in the ground. It has been cut about 45 years.