Discussion Starter
·
#1
·
I found this information hard to locate and never did I find it with pictures of the items, so I'm putting it together here!
My Extreme Cold Weather (ECW) preparedness is not so much for SHTF, but more that I work 3rd shift and drive out of town to go to work. Driving out of town at midnight in a midwest winter can be very COLD and very LONELY. If I should happen to have a vehicle problem, I'll need to stay warm.
But, moving on. . . here is a breakdown of US Military ECWCS - Extreme Cold Weather Clothing System. Currently, there is a Gen III system being tested. It is not covered here, only the prior system for which the parts are readily available. I'm not saying these are the absolute best articles of clothing for cold weather, but they are VERY good at their intended purpose - down to negative 40*F.
First layer - moisture/wicking layer. Polypropylene underwear.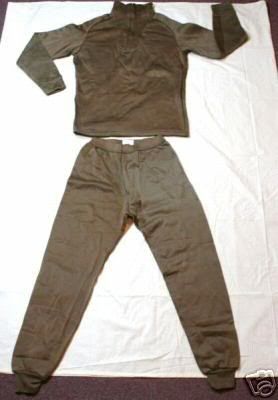 Second Layer - insulating layer. Fleece shirt and overalls.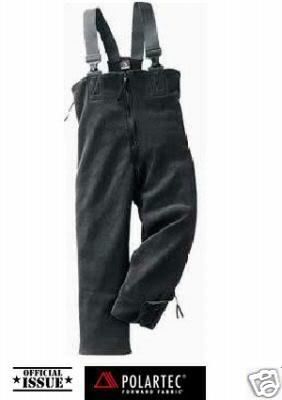 Third Layer - insulating layer. Field coat liner/trouser liner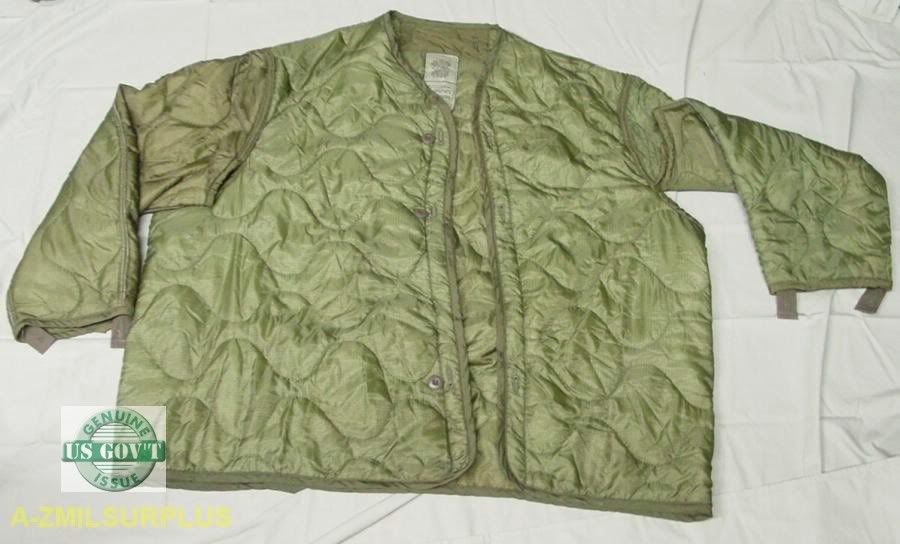 Fourth Layer - waterproof/windproof layer. Gortex parka and trousers. Optional suspenders.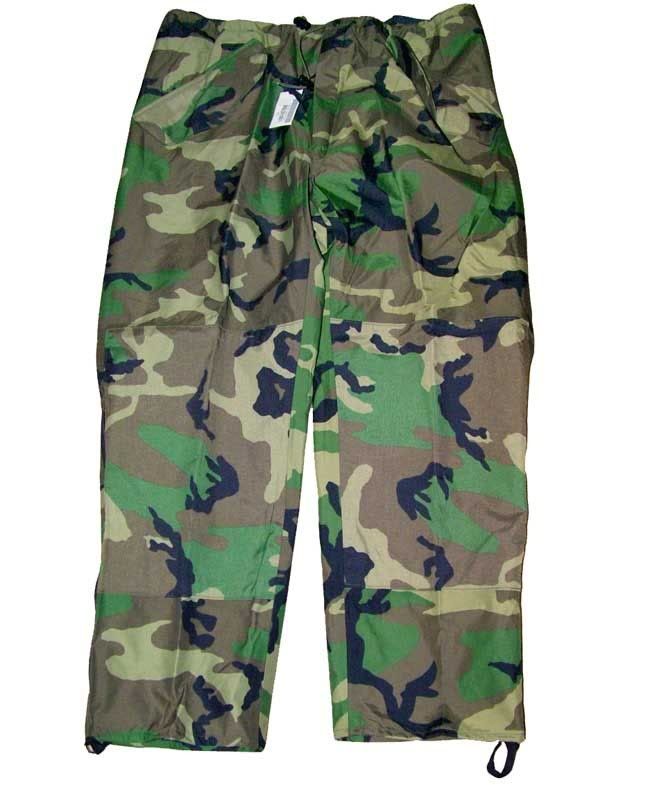 Fifth Layer - Optional Snow Camoflauge layer. Overwhite parka/trouser/mittens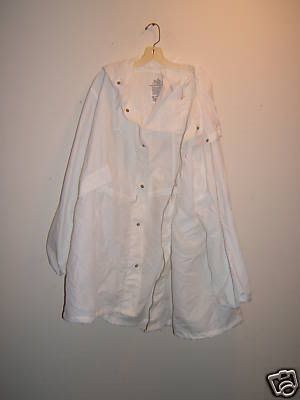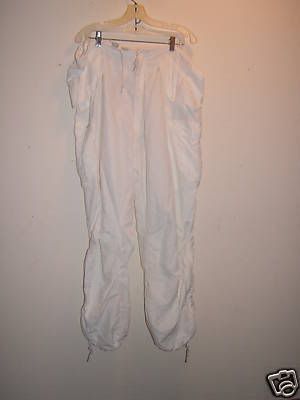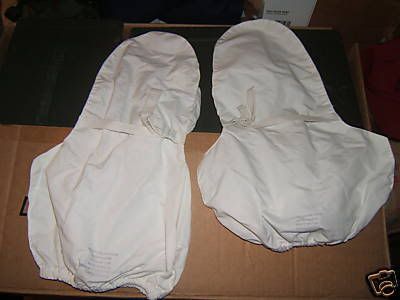 Handwear - Extreme Cold Weather Mitten Set *note different versions available. The ECW set has a removabel liner and suspension harness and has wool pile on the back for warming the face.
ECW mittens with liners:
Here you can see the suspension harness (for draping mittens around neck to allow them to dry)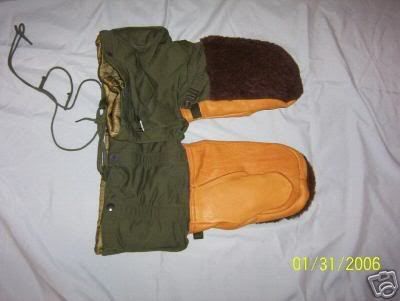 Wool mitten insert with trigger finger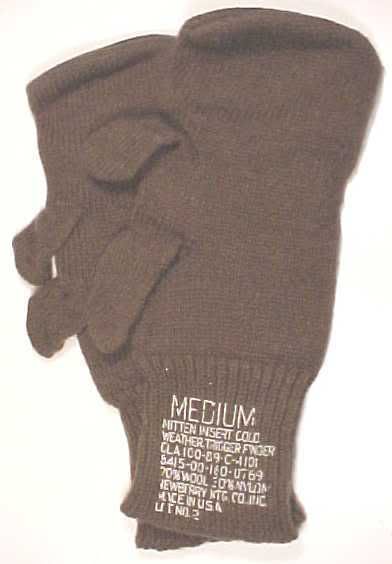 These gloves are not the -40* gloves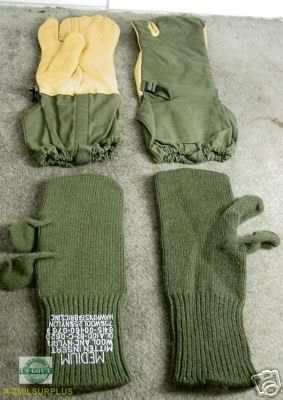 Headwear - balaclava and cap with earmuffs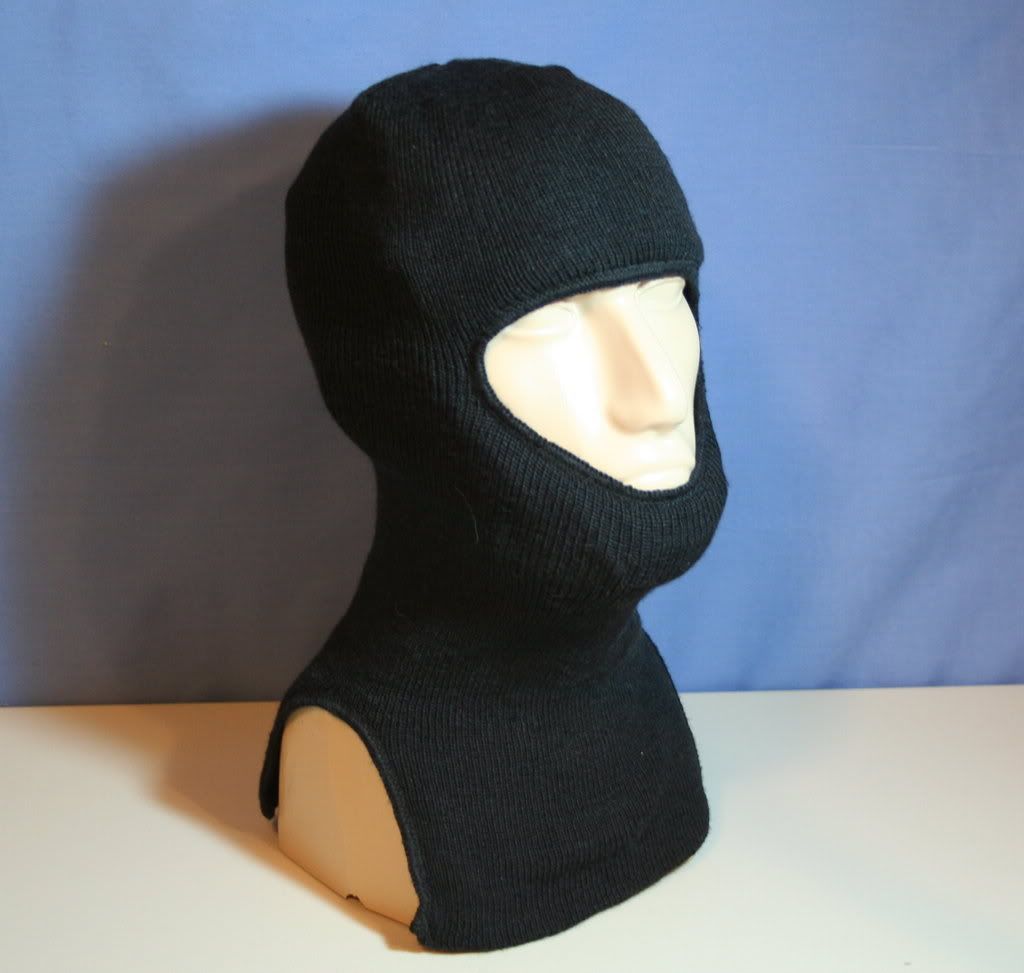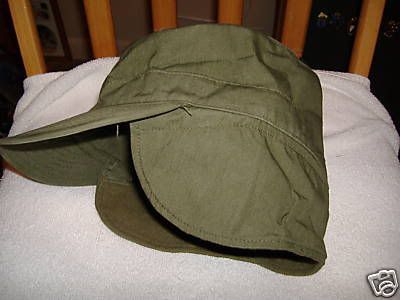 Footwear -
WHITE
cold weather boots i.e. mickey mouse i.e. bunny boots. They come in black or white. White is rated for colder temps.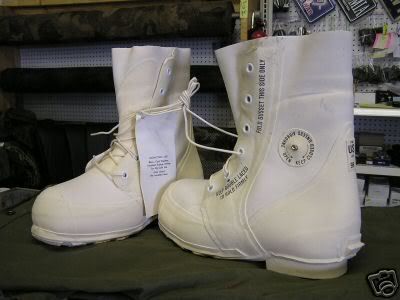 A personal note on the footwear. I find the ECW boots can be uncomfortable at times. Thes military issue Mukluks are MUCH more comfortable and I have not had any problems with them in extremem cold conditions. They are not as waterproof as the ECW boots, however.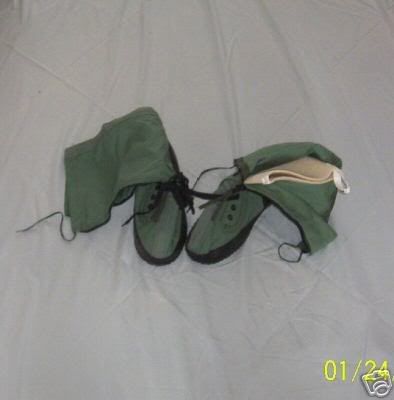 All of this is readily available surplus, or on Ebay. I've found the overwhites can sometimes be hard to come by, but they are for camoflauge only, not elemental protection.
More information can be found at
http://coldweatherclothing.info/def.html
including national stock numbers for all items and sizes.
Now, if I could only stock the truck with a few Extreme Cold Weather MRE's. . . can't seem to find any.