Discussion Starter
·
#1
·
I did a experiment on another forum about emergency lights that I though
you might enjoy. The bulbs used are all the way on the left side of this picture.
there SMDs sort of the next generation of LEDs. I have them in every room in my house
they are in camper fixtures with an added pull string switch.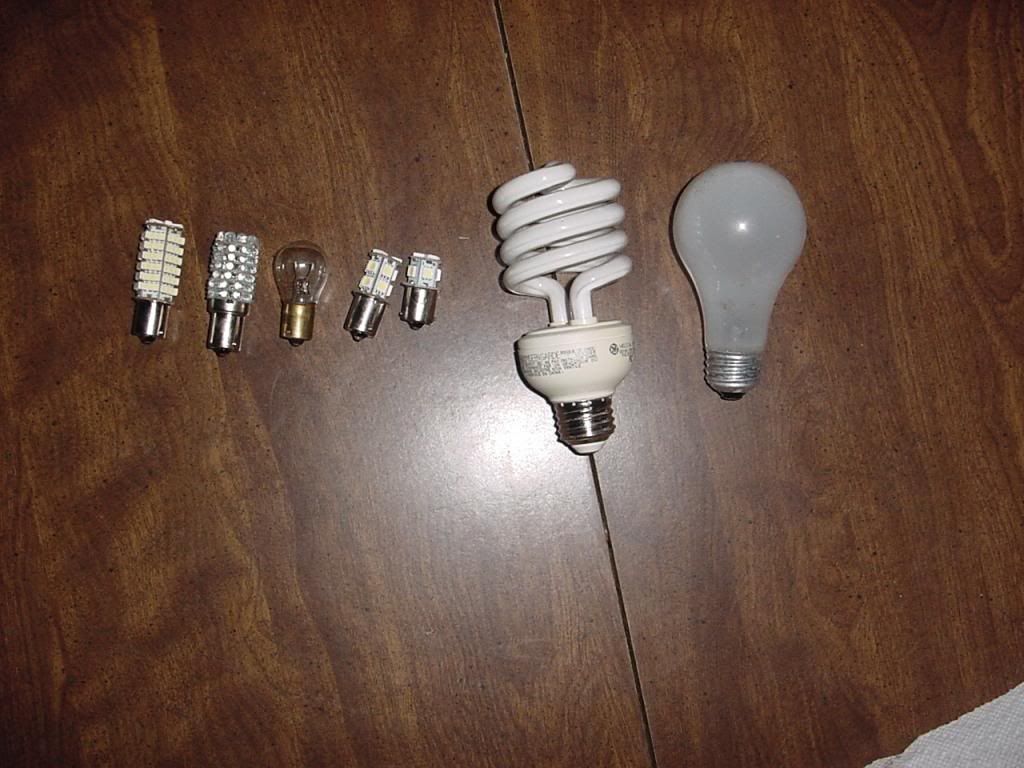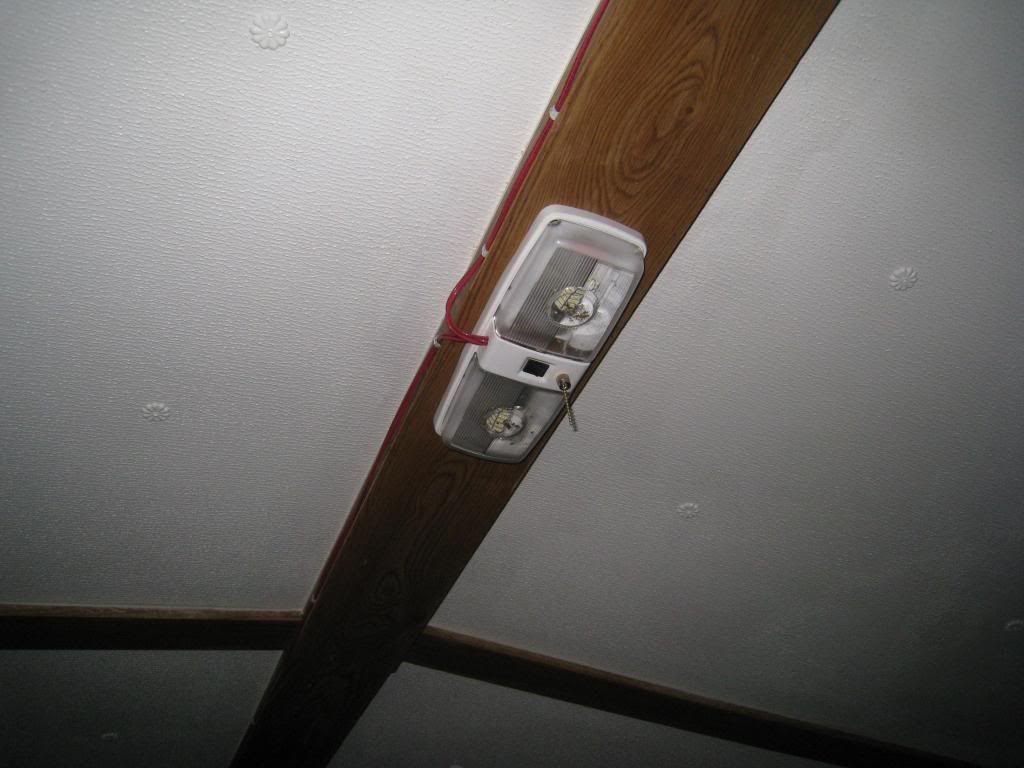 These are super bright but use very little electric. I took one of these fixtures with
two bulbs in it and hooked it up to an old car battery that the local repair shop gave me.
The result was the lights ran very bright for 4 days 3 hours. so I got 99 hours of light from
one car battery. I had these for my solar set up when all I had was 1 100 watt panel
and two batteries. Now I have built onto my solar system and have more batteries and more
solar panels but I still have these in place (you just never know)
Even if you don't have any kind of solar set up this could work out for you. Just keep a battery
charged up with a trickle charger or battery tender. Take an old extension cord cut the ends off.
Put the lights on one end and alligator clips on the other end for the battery and your set.
Or just take the battery out of your car and use that. If you ran only one bulb you should
have 198 hours of light to use up. using one bulb for 9 hours a night you could have light for
22 days. from one car battery. If you live where there are hurricanes or something that can
knock out your power this could come in handy.
Note I used a car battery and not a deep cycle for a couple of reason. Car batteries will be easier to find
after TSHTF and deep cycle batteries don't like to be completely drained. Car batteries can withstand being
completely drained to 0 volts a lot better that a deep cycle. And in a SHTF world who knows how far you
may need to drain your battery. A small solar cell placed where the sun could shine on it even if it's just
through a window would really help. I ordered a bunch of these bulbs on eBay for trading after TSHTF.
When I am experimenting I like to use stuff that might still be available post TSHTF
No currency, no stores, no gas And your only resource will be you and what you can do.
The next test will be using a new kind of 100watt bulb called a cree. I guess they only use like 18 watts of power
but give off 100 watts of light. I'll be using a small inverter to get the 120 volts from a car battery to run
this bulb it will be interesting to see how long it will run on one battery. Let me know if you would like to see the results.
Oh we did another test and figured out that when using a 2-cycle $99 Harbor Freight 800 watt generator with 7 gallons of gas we could run one of the lights for 10 hours a day for a full year.