Discussion Starter
·
#1
·
. I'm always fishing and after I clean my catch, I just toss the carcass in the trash. I tried burying them in the garden but the varmints kept digging it up. I stumbled across this the other day and figured I'd give it a shot.
MYO Fish Fertilizer Step 1: Start with approximately 1 gallon of fish parts from your fish cleaning session. This can include heads, skeletons and innards. Put in bottom of 5 gallon lidded bucket (trust me, you'll want that lid very soon!). Add 1 cup sugar to help in the decomposition and enzymatic processes. Fill bucket ¾ full of water. Stir until sugar is mixed through the solution. Put lid on tight and keep bucket away from your house and your neighbors' houses. Decomposing fish doesn't smell the best!
MYO Fish Fertilizer Step 2: Open lid and stir daily to mix and aerate the fish fertilizer in the bucket. After about a week, you will start to see some bubbling and foaming on the top of the bucket. This shows you that decomposition has begun. Continue to stir daily.
MYO Fish Fertilizer Step 3: After two weeks, your solution is ready. Strain out solids from your fish fertilizer using several thicknesses of cheesecloth tied securely over the top of the bucket. You can add the fish solids to your compost pile at this point. Make sure your compost pile is secure from predators as raccoons and possums will otherwise love the buffet you set out for them.
MYO Fish Fertilizer Step 4: Keep your fish fertilizer in a jug or bucket with an air hole in it. The decomposition process will continue if there is still sugar present in the solution. Just like still-fermenting wine, you won't want to seal it closed or the gasses may explode the container.
MYO Fish Fertilizer Step 5: When ready to use your fish fertilizer, dilute the concentrated mixture with water on a 1:4 ratio. For example, use 1 cup of fish fertilizer to 4 cups of water. You can put fertilizer into a spray bottle to give the leaves of your plants a foliar spray, or you can add to your watering can or automatic sprayer to let the fertilizer soak into the soil to condition plant roots.
Making your own fish fertilizer can make a huge difference to both your garden and your wallet.
Was bored today so I headed down to the Sound to see if I could net me up some fish. Was gonna go fishing but figured this was the easiest way to get fish quick. I had a few frozen Pompano Carcass that I caught this weekend, and ended up netting some Menhaden, Pinfish, and Mullet. A blue crab got in there as well.
I added a pour spout to each bucket. I dont plan on ever taking the tops of these until they need to be refilled so I put a balloon on the top of each spout to allow for the gas expansion. ( Kinda like when you make your own vino)
I had some extra screen laying around so I added to the bottom of the spout to filter out most of the chunks of fish.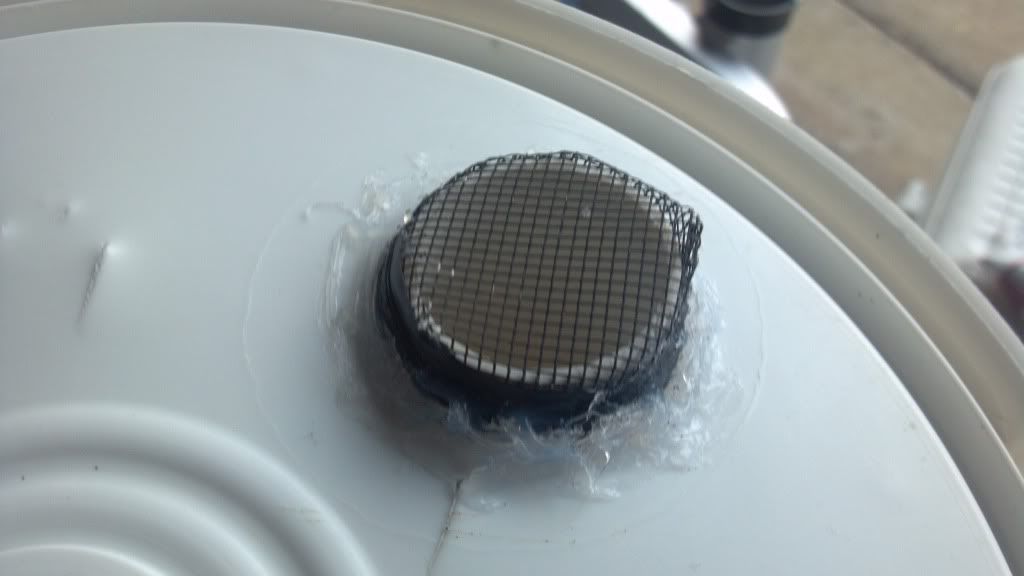 And VOILA!! 3 buckets of nasty stinky love!! Will post a review of the final product in two weeks when the fish all decompose, but something tells me its not gonna take that long in the hot Florida heat!! Enjoy