The sawz all gets used by my wife and son for cutting up large limbs that blow down into the yard to kindling as well.
That's what mine is being used for. That and cutting fire wood. I bought this bad boy. I'll go try it out and check back.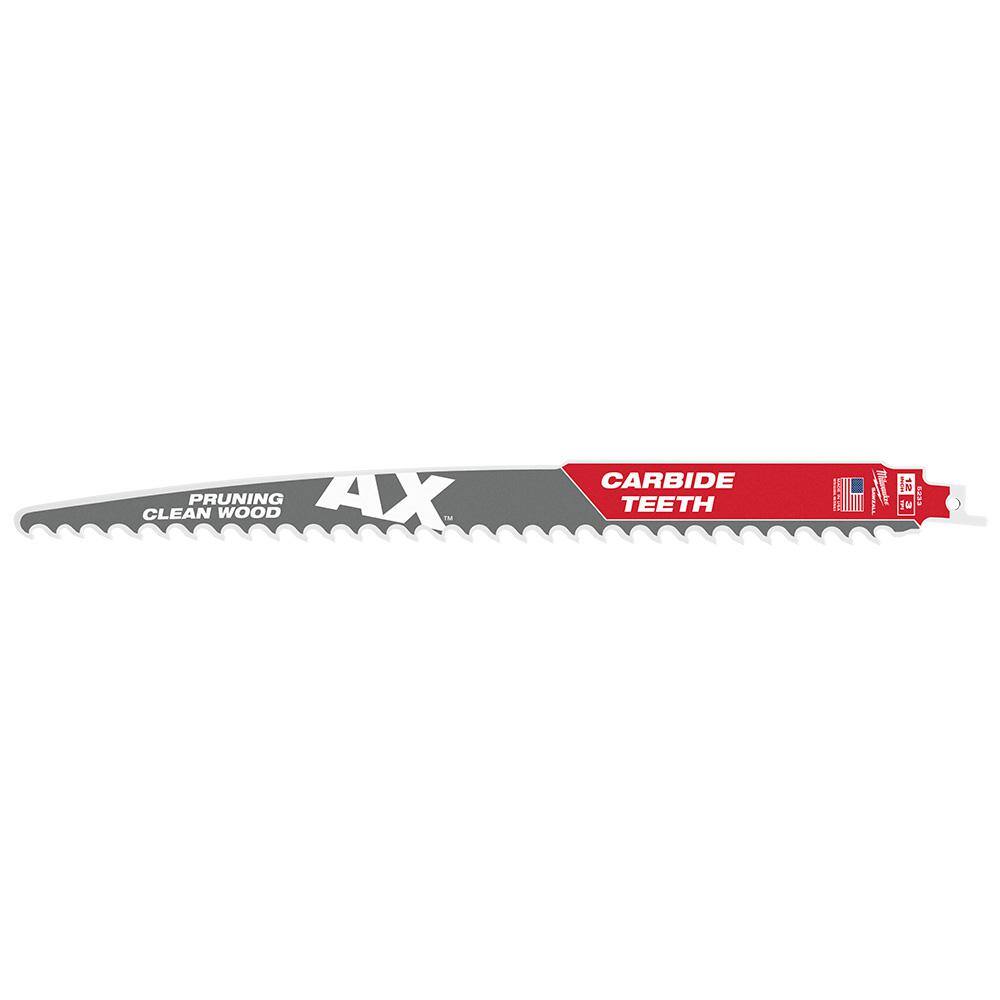 The Milwaukee 12 in. 3 TPI The AX with Carbide Teeth for Pruning & Clean Wood SAWZALL Blade is designed for the fastest above and below ground pruning and clean wood cutting applications. This SAWZALL
====
Update: Not great. Faster than my finer toothed wood blade but more difficult to control and it tends to bind and kick back.
I'll try something else. It did manage to go through a 10" dry log but the 2 amp-hour battery could probably only get two cuts on a log that big.