My grand pa was a bootlegger back during the Prohibition time seems he kind of just kept on making it after it was legal to buy booze again. He was a poor dirt farmer but purchased the first model T Ford in the area so's he could beat the other bootleggers to the bigger buyers.
Sure wish I had had a chance to know the old guy a Scot/Irish and Coratan Indian decedent died when I was one year old he was 76.
Found out about his younger days when my cousin and I were deer hunting in the woods behind the old home place and found a pile of old copper tubing and broken mason jars. Was talking about it during supper and my mother and aunt told us the store about him. Seems he had about 3 stills going in different locations around the farm.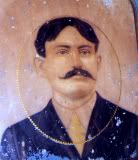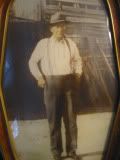 Sorry did not mean to try and hijack. Just kind of proud of the old guy.