Discussion Starter
·
#1
·
--
Before you guys bash me about how crappy the pouch is, let me say this in my defense
I've used that pouch for years for first aid use and it's about to retire. I AM getting a new trauma pouch soon, and pictures will be posted when that time comes.

This pouch comes with me when my buddies and I go driving aimlessly for long distances, or when I'm acting as a stand-by medic for sporting events. At times it'll just be in the truck with us when I don't feel like bringing my Medic's bag.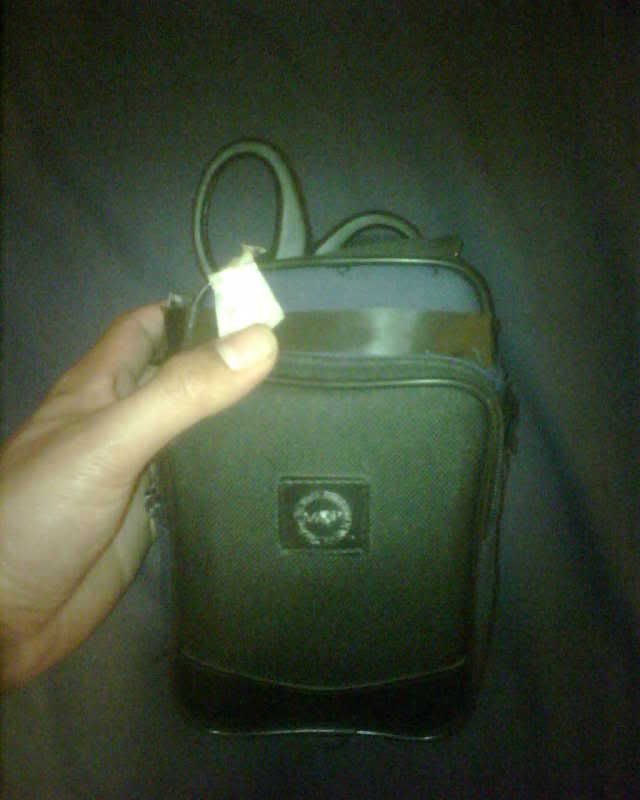 The pouch itself. Yes, there is masking tape holding the shears and electrical tape acting as retention.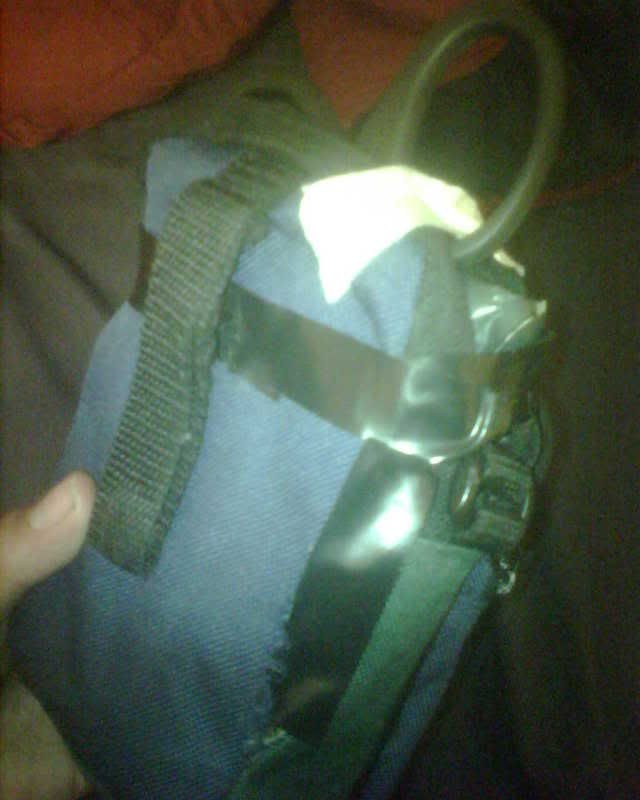 Back side--more tape. Keep in mind this pouch is a first aid veteran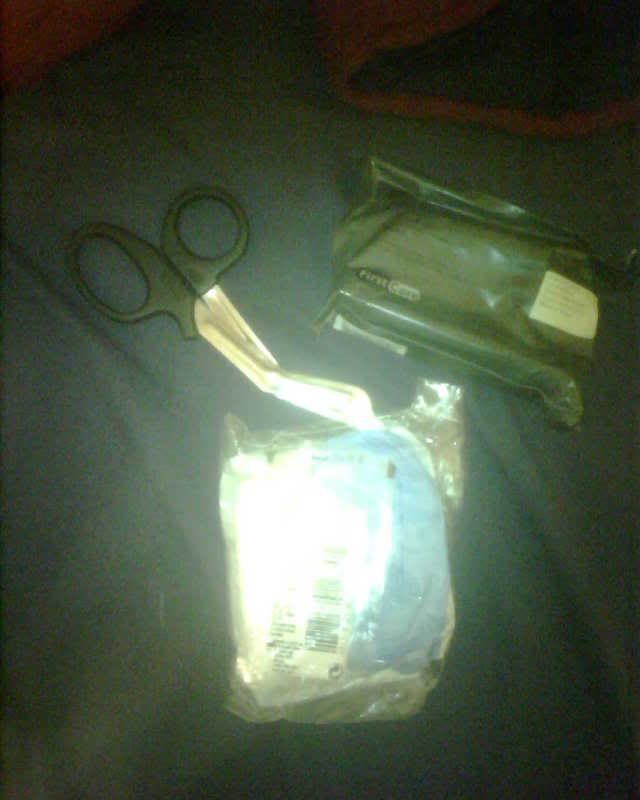 Main compartment
-German-made EMT Shears
-4-inch Israeli bandage
-Extra trauma items
Front compartment's stuff out
-Note pad, opened to the quick vital taking reference and such. (You can't see it I know, but in the picture with everything you can tell that there's writing)
-Nitrile gloves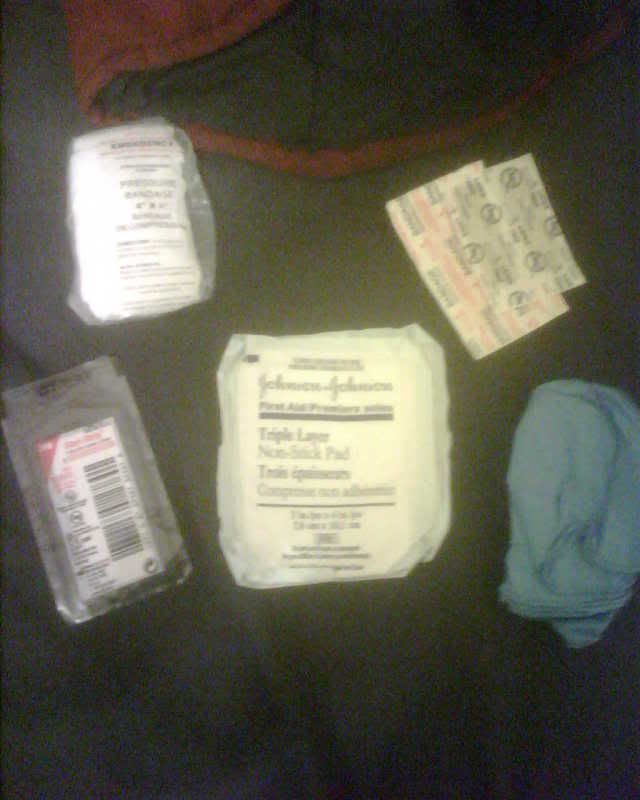 Extra trauma stuff
-4-inch Emergency dressing
-Gauze pads
-Steri-strips
-Band Aids (I know I said trauma, but I may need those)
-More Nitrile gloves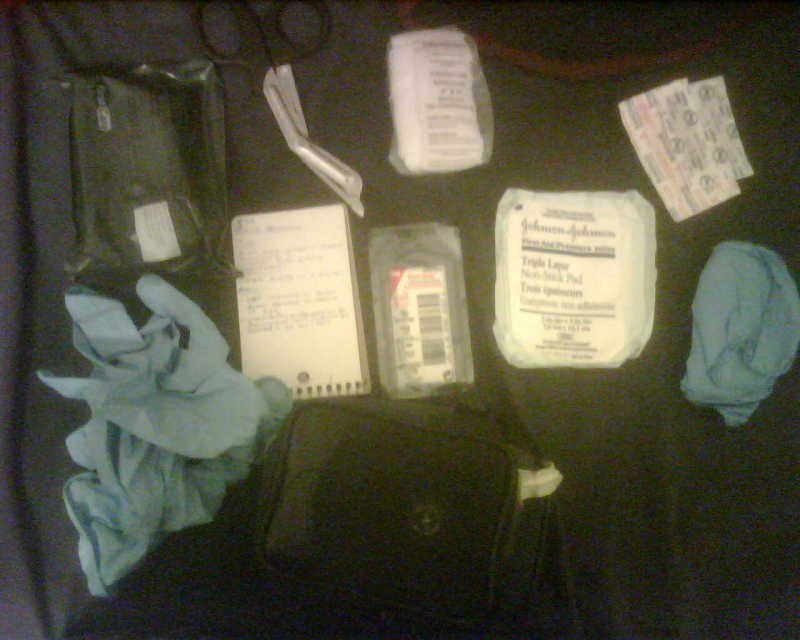 Everything together
As I've said, I'm purchasing a new pouch (maybe a MOLLE-compatible pouch, I don't know) soon as well as maybe some QuikClot or any other clotting agents I can get my hands on.
NOW you may laugh