Discussion Starter
·
#1
·
Iconic German military rifle manufacturer, Mauser, brought a new surprise to its customers worldwide in late 2022: a new hunting-purpose bolt gun called the Mauser 18. I was lucky to get my hands on the Mauser 18
Savanna
sub-model equipped with an outstanding optic for review over the late fall. Here's what the new rifle is all about along with my impressions after some time behind it.
The Mauser 18 is offered in nine chamberings: .223 Remington, .243 Winchester, .270 Winchester, 6.5 Precision Rifle Cartridge (6.5 PRC), 6.5 Creedmoor, .308 Winchester, .30-06 Springfield, 7mm Remington Magnum, and .300 Winchester Magnum. It's built on a Remington 700-inspired platform.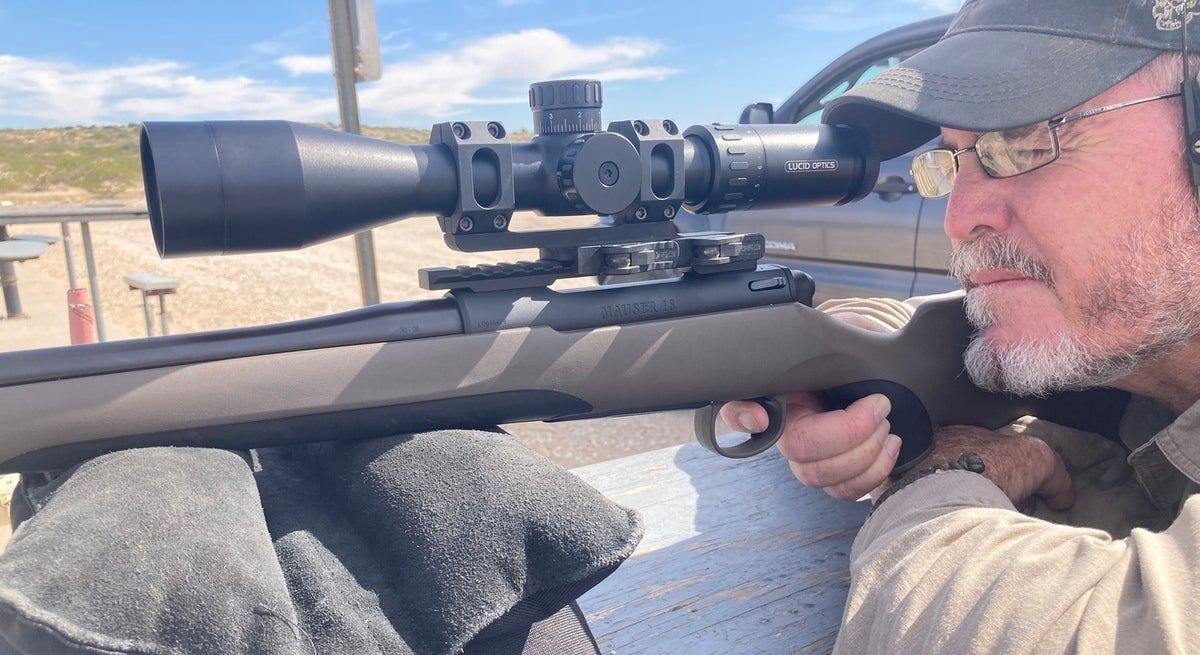 Company literature for the rifle says it's purpose-built for shorter ranges and tight terrain. The Mauser 18 Savanna sports a 22″ (17mm diameter) blued, hammer-forged barrel, and is threaded appropriately for caliber at 9/16″ x 24 TPI in the case of the test gun. The texturized end cap is in-line with the barrel for a traditional appearance. Its polymer stock is highlighted by rubberized black grip zones, an adjustable cheek riser, and a removable storage endcap. Two other stock colors are offered: Old School Camo, and USMC Camo. These two choices have a 24.4″ barrel. All configurations look great. A detachable five-round magazine is included for the .30-06 Sprg tested here (four rounds for .300 Winchester Magnum). The receiver is drilled and tapped for an optic base. Mauser makes its own Picatinny rail to fit the Mauser 18 Savanna; an optional accessory priced at $51. Sling studs are included on the front and rear of the stock.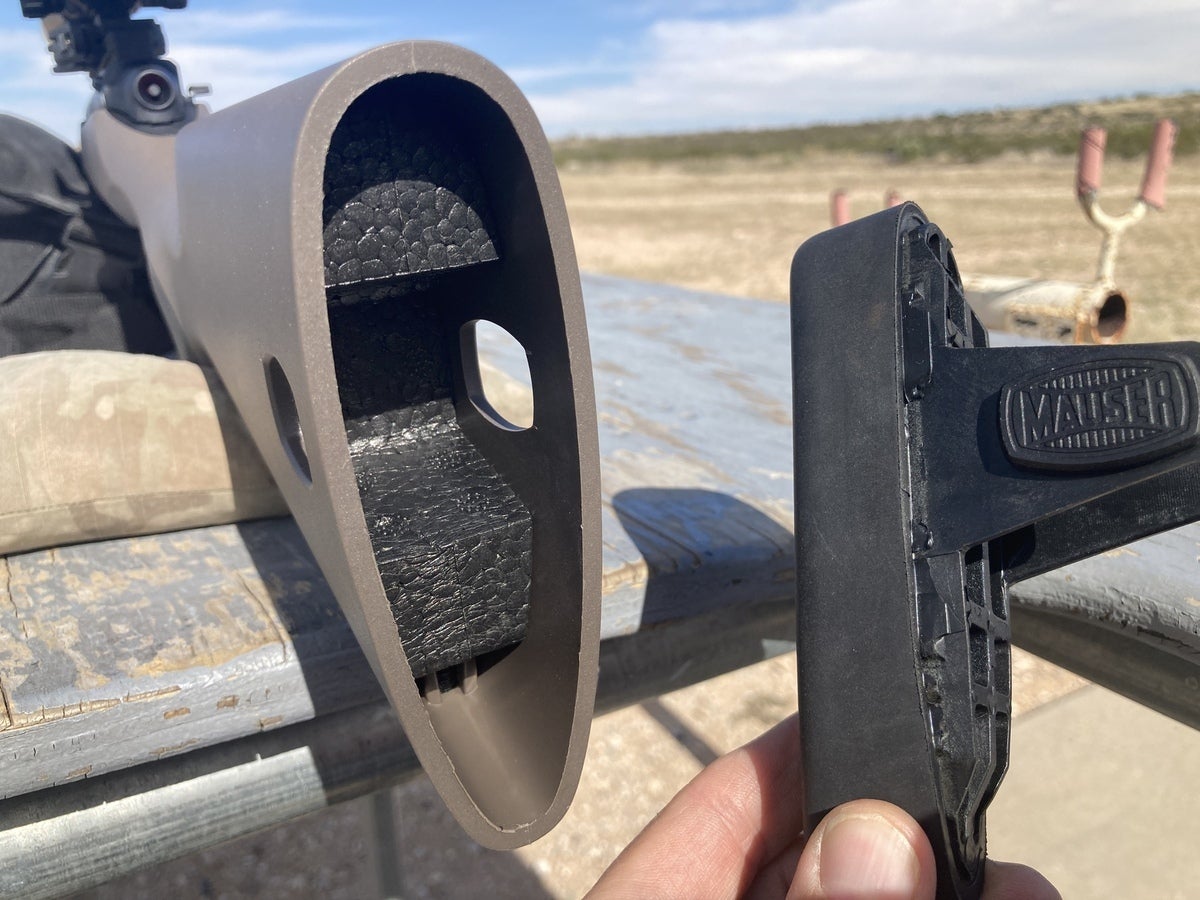 Winter of 2022-23 saw the addition of a modernized, precision shooting-style stock to the model 18 lineup. It's called Mauser 18 Fenris.
The Mauser 18 Savanna in Tan we enjoyed as a test gun as it is easy on the eyes, but how does it shoot? I spent some time on the bench with it, though due to the dearth of .30-06 Sprg ammo on the market these days, it wasn't a lot of time. That was somewhat compensated for by my partner testing it on live game, more on that later. My experience has been that the bolt travels consistently and without play, though it's not as buttery-smooth as some. Loading the chamber requires an assertive push forward at the start. When I start with a gentle and steady push forward, having moved the knob to the upright position, the bolt hangs up when beginning the forward push. This happens with both brands of ammo in my trial, so I must conclude this is a trait of the gun. Once I got a feel for it, feeding was no problem and didn't feel like work.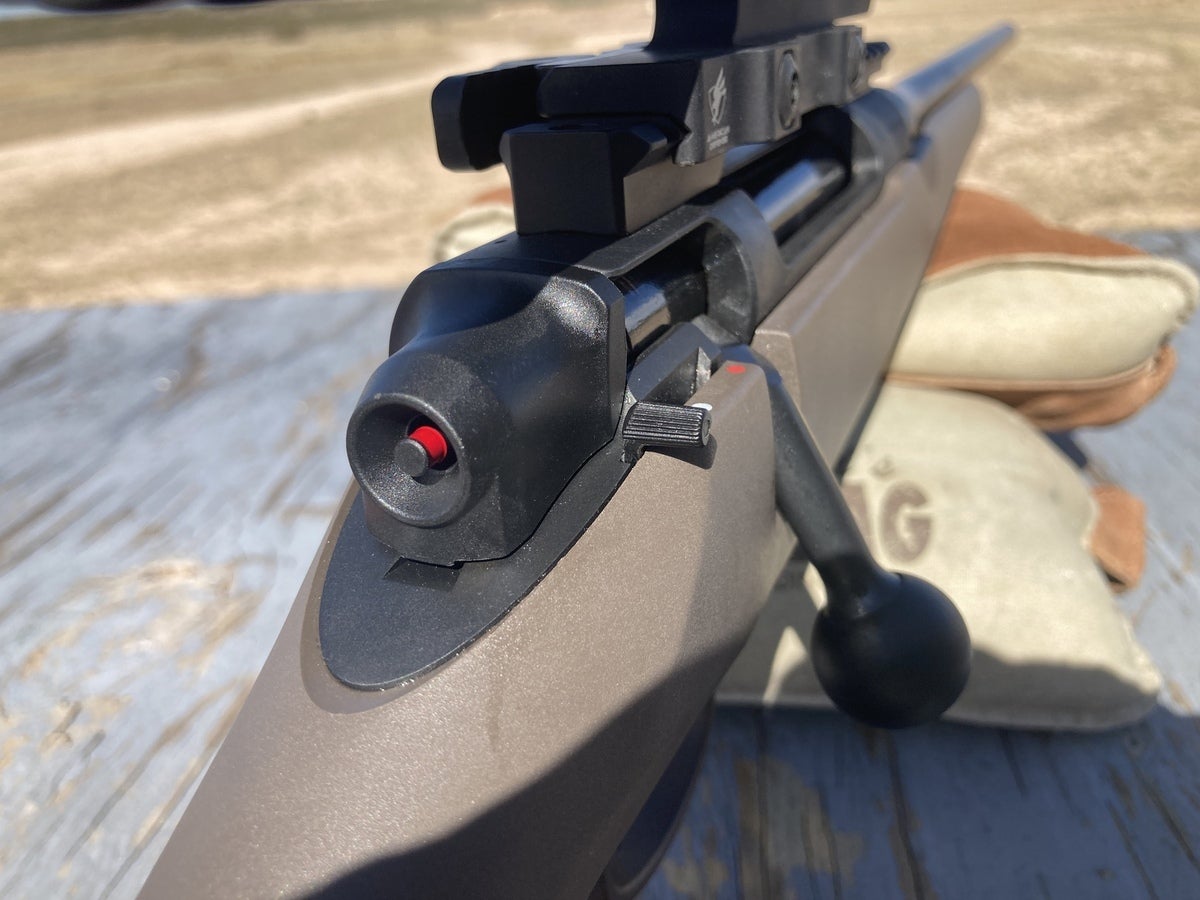 A really nice feature of this rifle is the single-stage, adjustable trigger. It's a traditional curved model that, to me, felt like the right weight out of the box. The silent, three-position safety is located behind the bolt handle when the bolt's closed. The safety does have a right-hand bias.
For carry afield, it's well-balanced. The grip is quite thin, allowing for easy maneuvering. Having a bit of storage in the buttstock is a nice feature, too. There's room enough for the smallest of collapsible cleaning rods, or plenty of room for fire-starting components. It's probably not waterproof, but is definitely water-resistant for such emergency gear.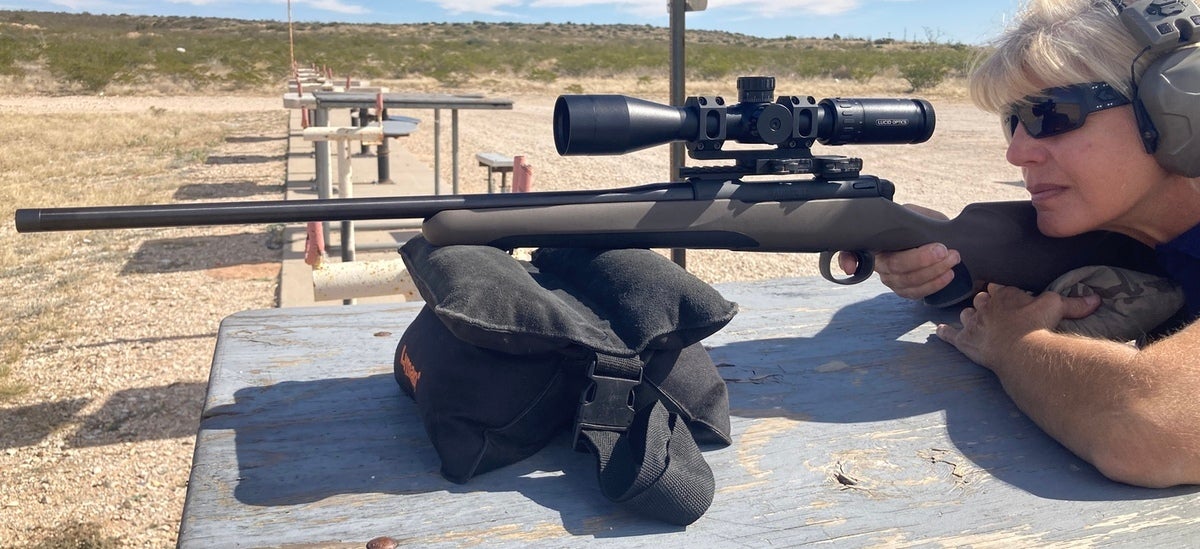 People make a big deal about recoil. It's no lie that .30-06 Sprg has it – and that could be tamed with a muzzle device – but with the stock well-tucked into my shoulder, the gun left no sore spots the day after. The traditional rubber recoil pad offers plenty of protection. In compromised field positions that might change, but under such circumstances there are bigger goals than preventing a bruise anyway. My partner, also a writer who tested this gun, took it on a two-day excursion in search of a Barbary ram. He made a great 300-yard, one-shot kill on an extreme uphill angle. That's a compliment not only to him, his guide, and the Mauser 18 Savanna, but it's also a good reflection on the
Lucid Optics L5 riflescope.
We have enjoyed its superb, parallax-free performance and crystal-clear view.
Marketing is, perhaps unfortunately, part of the product experience. Mauser could benefit from investing in improved messaging for the American audience. While the EU may be ahead of us in gender parity on paper, in practice their gender roles resemble what we associate with the 1950s. Case in point, the nearly hilarious promotion for the Model 18 includes the phrase "men prefer no fuss." Pretty sure America's largest-growing segment of gun owners and hunters feel the same while outside the range of the manufacturer's assumptions. They'll surely get past this minor slip with time. Mauser is making a perfectly good hunting rifle in the Mauser 18 Savanna; it's an all-business platform in a handsome package. The MSRP is quite reasonable at $849 for the Savanna Tan-colored stock or $949 for camouflage stock models with a longer barrel.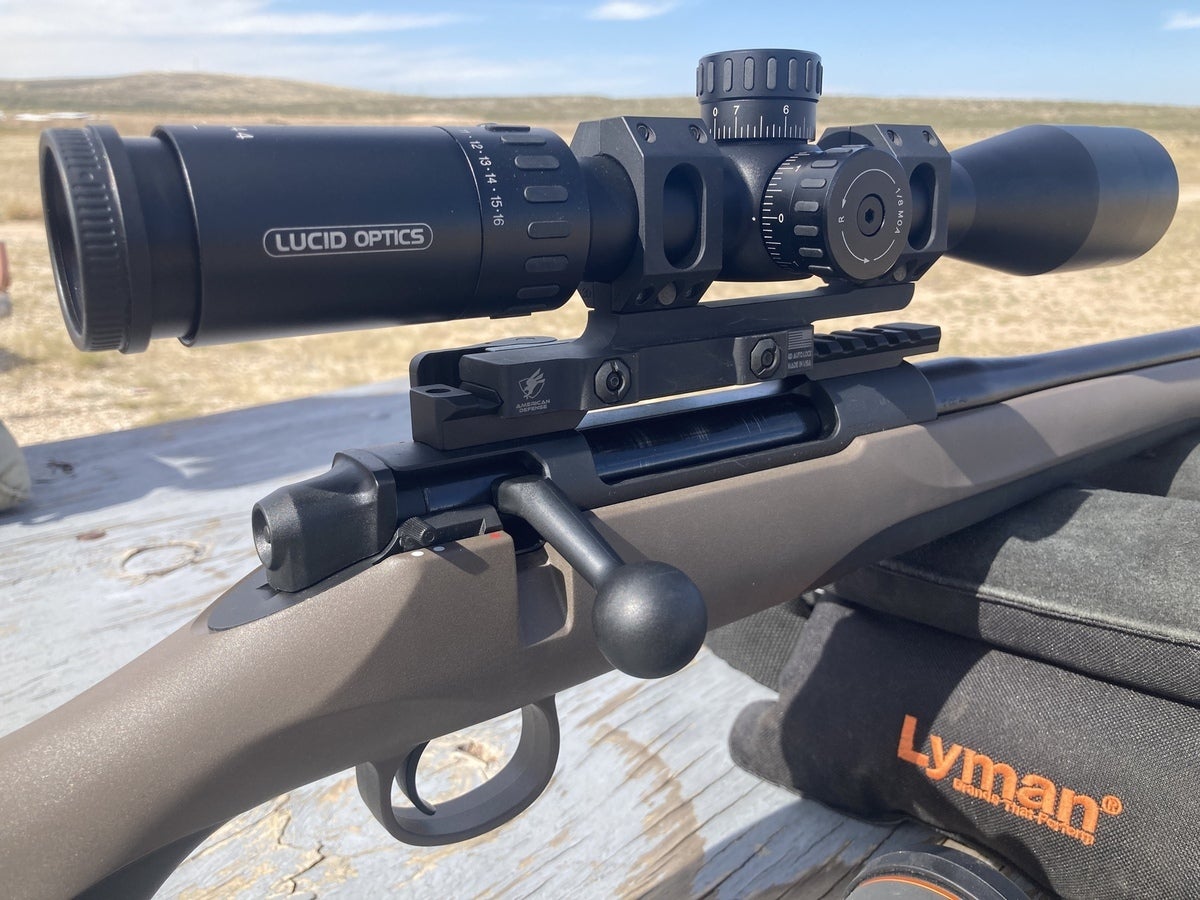 As always, if you happen to have any experience behind a Mauser 18 Savanna like we did – or any other bolt-action rifle that Mauser might be offering – let us know all of your thoughts in the Comments below! We always appreciate your feedback.
The post
AllOutdoor Review: Mauser 18 Savanna .30-06 Sprg Hunting Rifle
appeared first on
AllOutdoor.com
.
Read the full article here...