Discussion Starter
·
#1
·
So, I've been wanting one for a while, not sure why, no real need, but I had read some pretty positive reviews of the RIA-imported, Czech-Republic-made revolver with a 3" barrel and six-round cylinder that takes moon clips. It will fire 9mm (and .380 ACP) without moon clips, but you need to punch the empty shells out. It's supposed to be S&W K-frame size.
I won't have hands-on for a couple of weeks, but looking forward to it. I'm not sure what role it will fill, it's more of a fun-gun right now (plus I have thousands more extra 9mm ammo than .38.,357). Is there room in your arsenal for a 9mm revolver? I'm still tempted to get the Ruger LCR in 9mm as BUG, but this AL9.0 is larger. I don't have any revolvers that use moon clips, so I'm interested to see how those work as far as speed reloads (yeah, I've seen videos…faster than regular speed-loaders for us reloading mortals).
Anybody have hands-on with this Czech 9mm revolver? I've read it's setup to where you can remove the grips and manually adjust the main trigger spring to reduce the DA trigger pull…never heard of that before (outside of just replace the spring). It's also supposed to fit S&W K-frame sized holsters.
Stock and stolen image...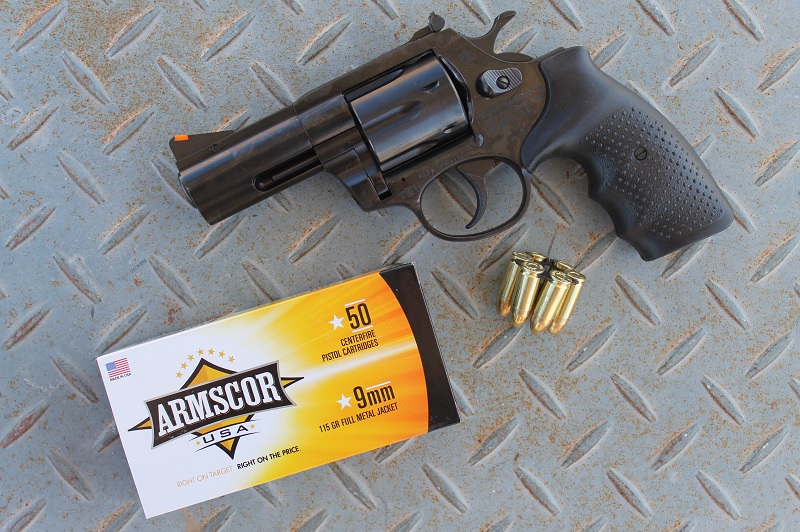 ROCK6