Discussion Starter
·
#1
·
Good afternoon all. I stumbled upon this site while looking up information for a KA-BAR which I received as a gift from a friend. Don't get me wrong; I am an Eagle Scout and have had my fair share of using knives in an outdoor setting. However, scout knives do not come close to the level of qualify of combat knives that I'm sure you guys are familiar with. As I mentioned, I have a Becker Eskbar that came with cord, a fairly large sheath, and a handle (???)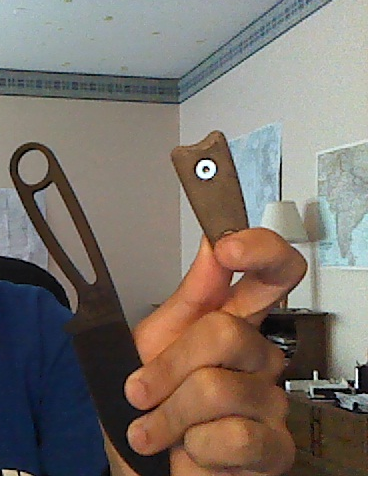 I'm presuming that the object on the right is a handle for the knife (I've been told by a friend that it's referred to as a "scale") but I am unsure on how to attach it to the knife. Should I get a hex screwdriver and simply unhinge the them?
Most combat knives that I've seen use cords as the handles as oppose to this "scale" so I have been unable to find any information about this scale.
In addition, come someone recommend a good sharpening rock for a novice?
With all that said, I look forward to being a part of this community even with my limited experience.
PS Please excuse my basic vocabulary regarding knives and such