Discussion Starter
·
#1
·
. . . . of the goat kind.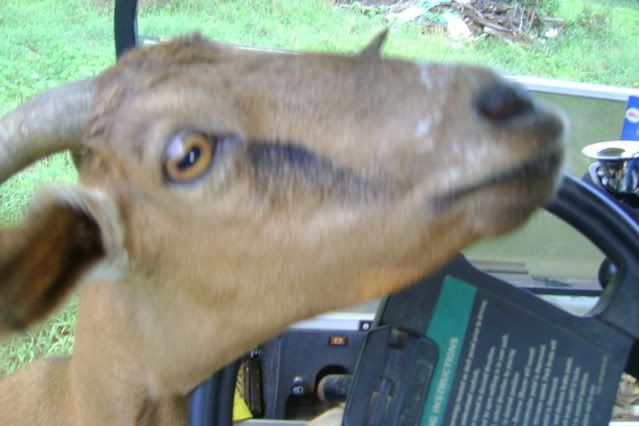 I bought a herd of goats last week to try to help me get rid of some non-native invasive plants. Mostly kudzu and Japanese Privet. I could conceivably handle the briars and weeds with chemicals and a bush hog, but even they get away when I get shut down for six or eight months with back surgery or shoulder surgery.
I decided to try a biological rather than a mechanical or chemical solution. I have put up some good fences over the last two years, so I think I can keep the goats contained. I have heard horror stories about how what great escape artists goats are, but so far these seem contented to stay pretty close. They certainly have plenty to eat, and I feed them a few ounces each of sweet feed every day. Giving sweet feed to livestock is like giving crack cocaine to a drug addict. One taste and they are hooked. That makes it easier to round them up into a pen when I need to. The goats, not the addicts.
I bought nine goats in this bunch, five nannies and four kids. I think I need another bunch about that size. According to what I read, that many should clean things up nicely in a couple of years. After that, I would probably run a few with some cows, just to eat the occasional briar.
Here are some pictures of the target weeds.
This kudzu will eventually overtake and kill this stand of pines if nothing is done.
This is kudzu climbing on Japanese Privet. The kudzu would kill any other host, but the Privet just provides a nice place to climb.
Hopefully in a year or two I can show you some "after" pictures where the goats have cleaned things up.