hey guys, a friend gave me a "machete" if that's what you call it. He got it for under 10$ and it is a stainless steel made from china piece of junk!
But since im bored and nothing better to do i had an idea to make it alot stronger and maybe if im lucky even a survival worthy knife!
The first thing you notice is that tiny little piece of rod connecting the handle to the knife, it looks like with one swing it would break off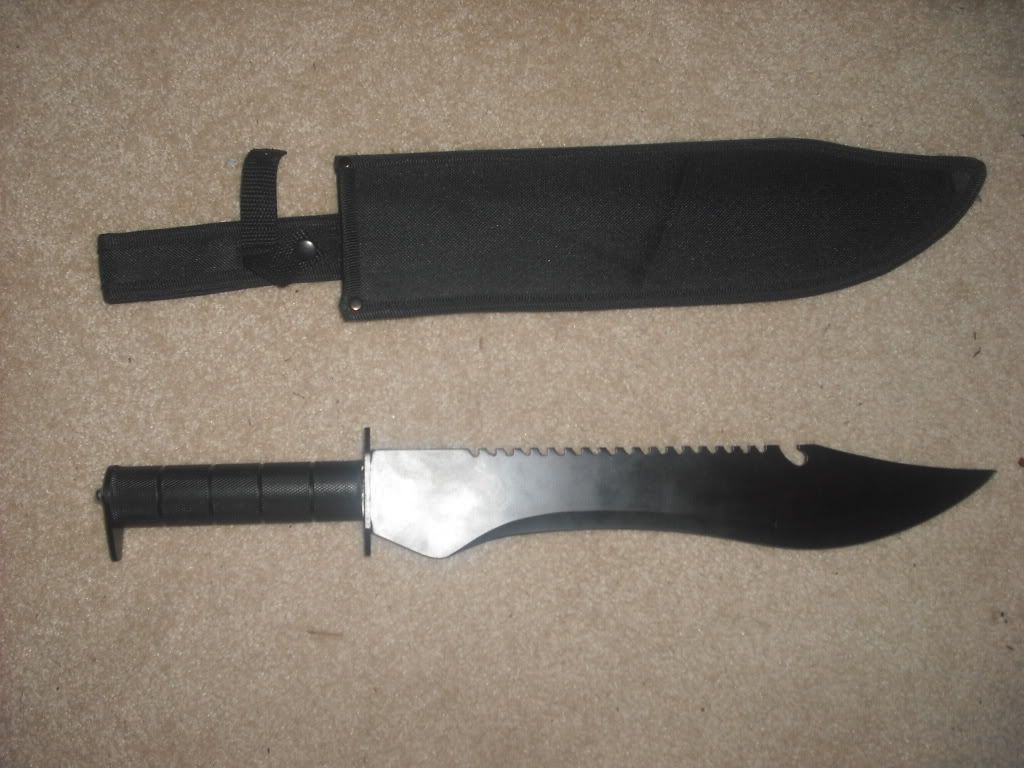 just simply tack welding on there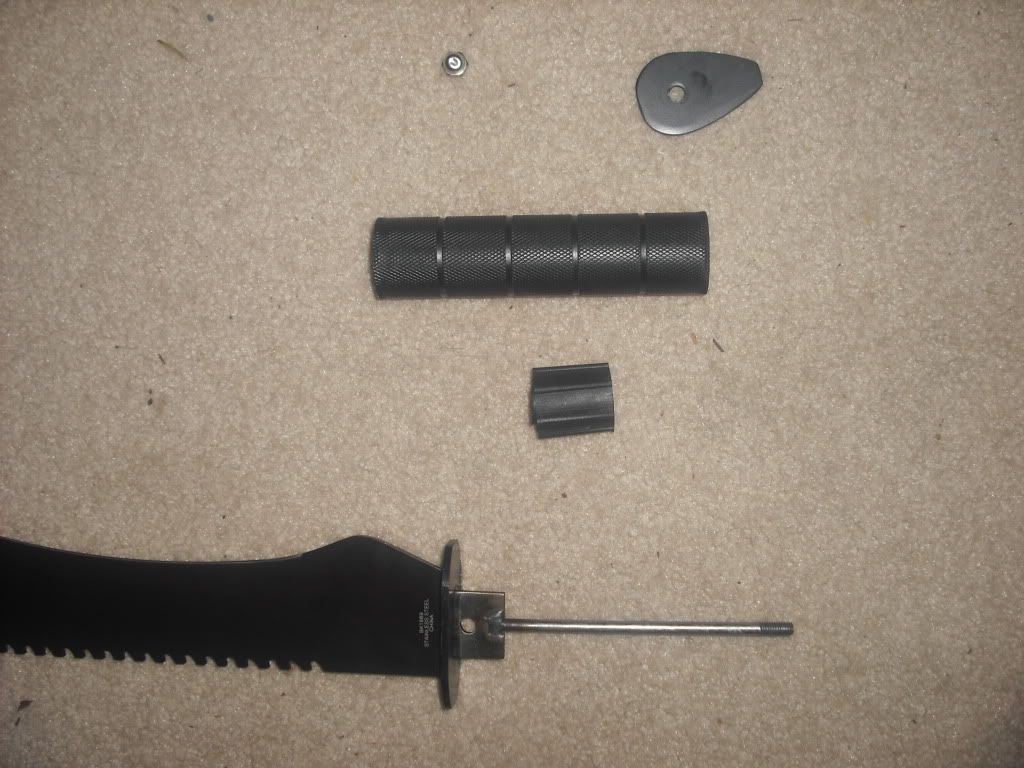 so i searched around and came up with a bad that would fit over the neck of the handle. and here it is....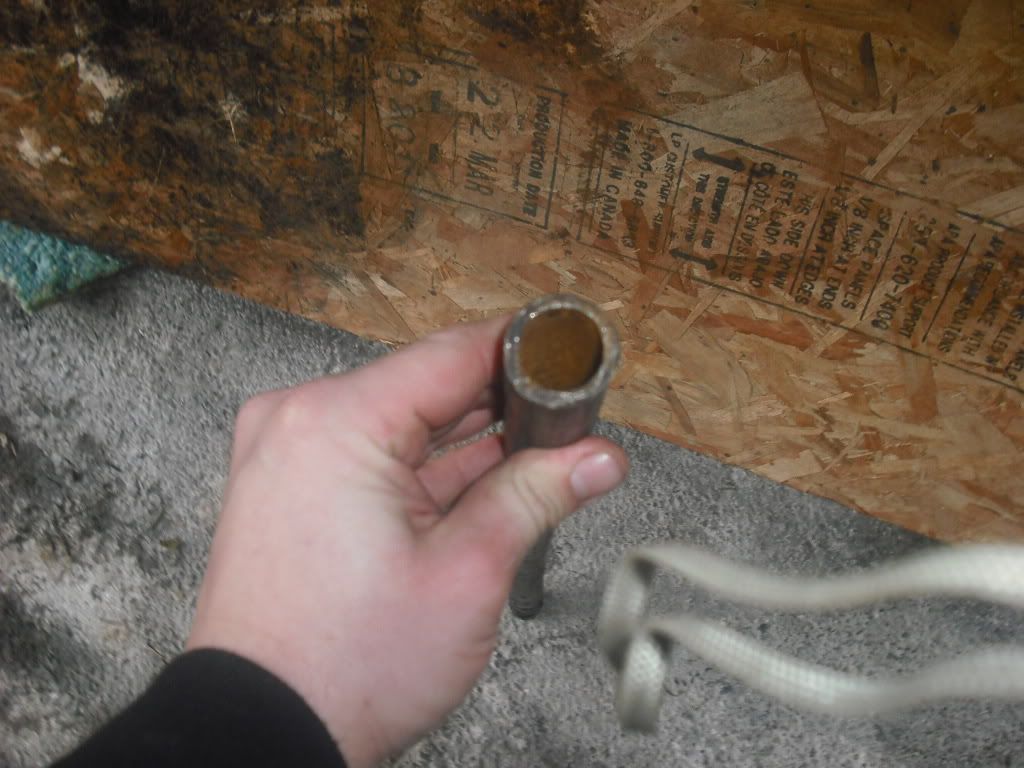 real sturdy and strong, i use it as my prybar for misc. projects
I cut off a chunk about the same size as the handle that is came with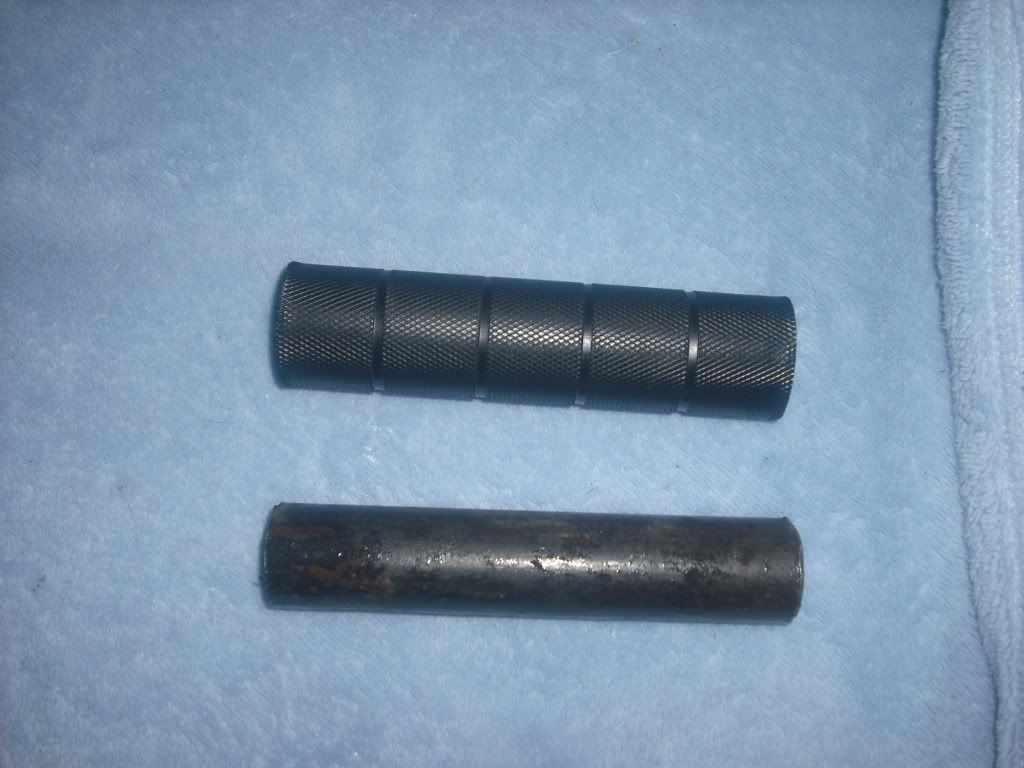 The new handle is MUCH stronger and thicker