Discussion Starter
•
#1
•
Got my first AK today! I've had a few SKS's, and a Mini-30, but this is my first AK, I like it! Picked my stepdaughter up from school today and just decided to swing into one of the local shops to see if they had anything I couldn't live without, saw the AK on the rack and kept glancing at it. The price was right at $350, and I'd already recieved pre-approval from the wifey to get a $330 SKS on the 15th, but I saw this baby sitting there all lonely and abandoned and just had to bring it home with me.......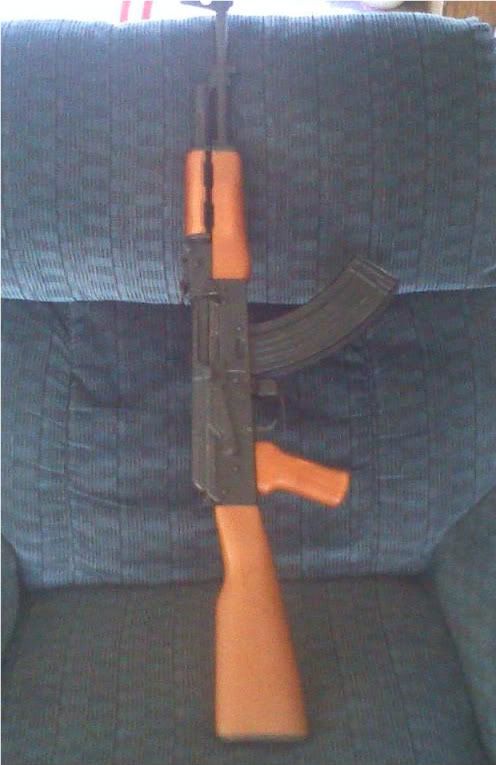 So what do you all think? Did I get a good deal at $350? It's a Romanian, pretty basic, looks like it's got some aftermarket replacement furniture on it, but the gun is overall in great shape. I'd been looking at the WASR's at one of the other local shops, and they're going for $600 right now, and this one looks better than the "new" ones condition wise.
I'll be running some rounds through it in the morning at the shop, so I'll post up my thoughts on it after work (Yes, I get to go shooting at work :thumb: ). What's the main differences everyone sees between the AK-47 and the SKS? I've had plenty of SKS's and haven't shot an AK in at least 10 years.......