Quote:
Originally Posted by
bearfoot_25
i have a couple of different chest rigs but i always end up going back to the old Army LBE
Quote:
Originally Posted by
recon
Always have had this type of set up. Have the h-straps instead of the y straps. Couple of extra mag pouches and the butt bag also. It works.
LBE works great as a stand-alone patrol system maybe augmented with a small patrol pack. This simply suck if you're actually using a full size pack with requisite hip belt actually designed and used to distribute the weight to the hips, where it should be. The old-school ALICE equipment never addressed this and you can adjust your LBE all you want, but it simply sucks if you're doing anything less than a couple of patrol miles with a big pack.
While chest rigs did allow for easier entrance/exit of vehicles, they do suck for actual drills involving IMT's and going prone. They do however, work much better with conventional packs (the smaller ones), so it's a trade off and often more mission specific. I wouldn't say there's a one-size fits all, but I've found the micro chest rigs far more versatile as a short range patrol kit and long-distance backpacking option with a conventional pack. It's also the same reason I have hundreds of miles with HPG Kit Bags over other options.
Given my current living situation and bug-home planning, I had to do some adjustments to my worse-case scenario kit. The pack is a Seek Outside Gila 3500. I'm using a Haley Strategic micro chest rig for open carry, and while I train and have deployed using a battle belt, it doesn't work/integrate with a pack's hip belt system. I had to work a Velcro inner belt attachment to my pack that can be pulled off and attached after I jettison my pack. It's not the best solution, but I can carry my handgun on my pack, yet with the Safariland QLS, I can quickly move it to my battle belt if I need to do a short patrol, E&E without my pack, or do engagement drills if necessary.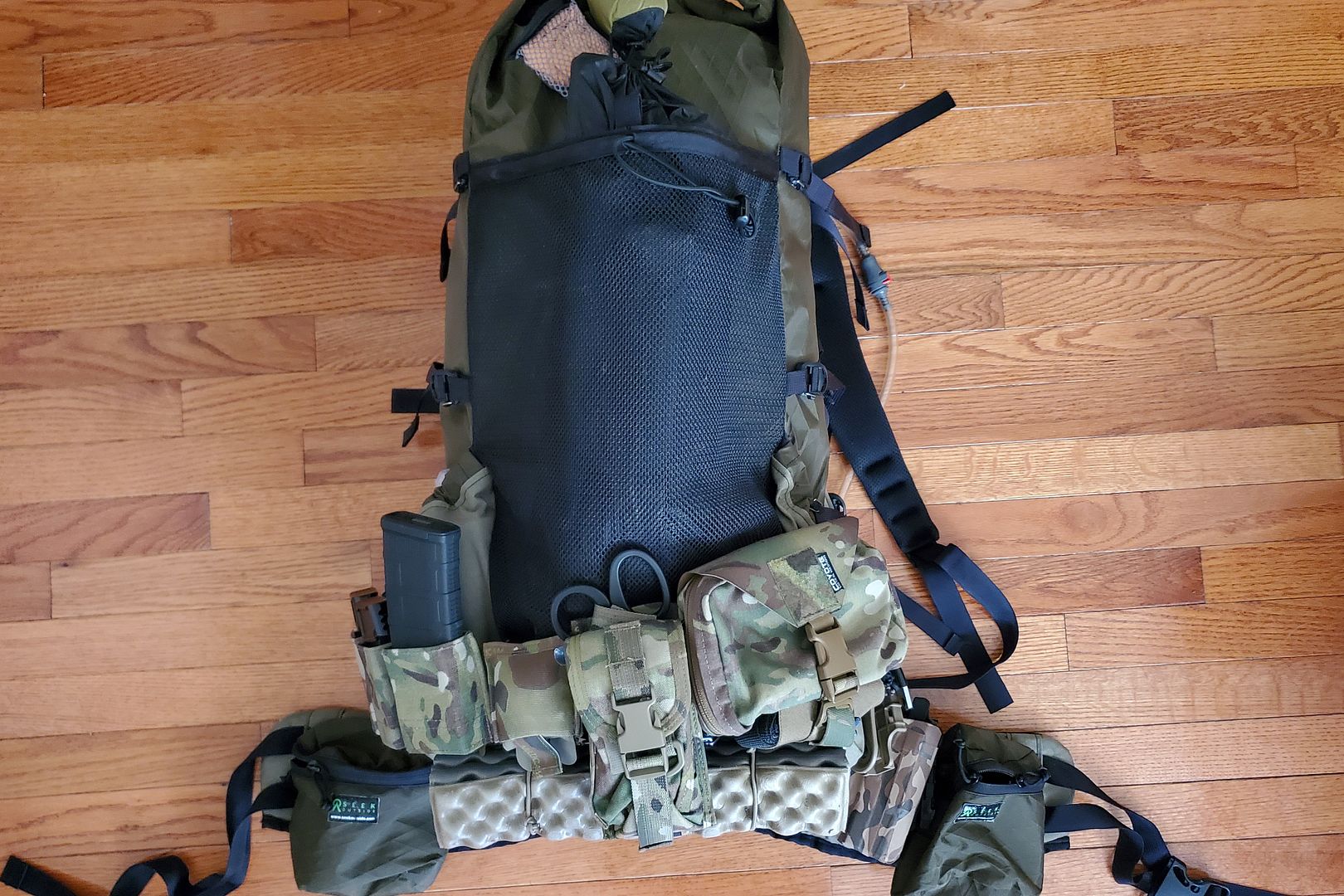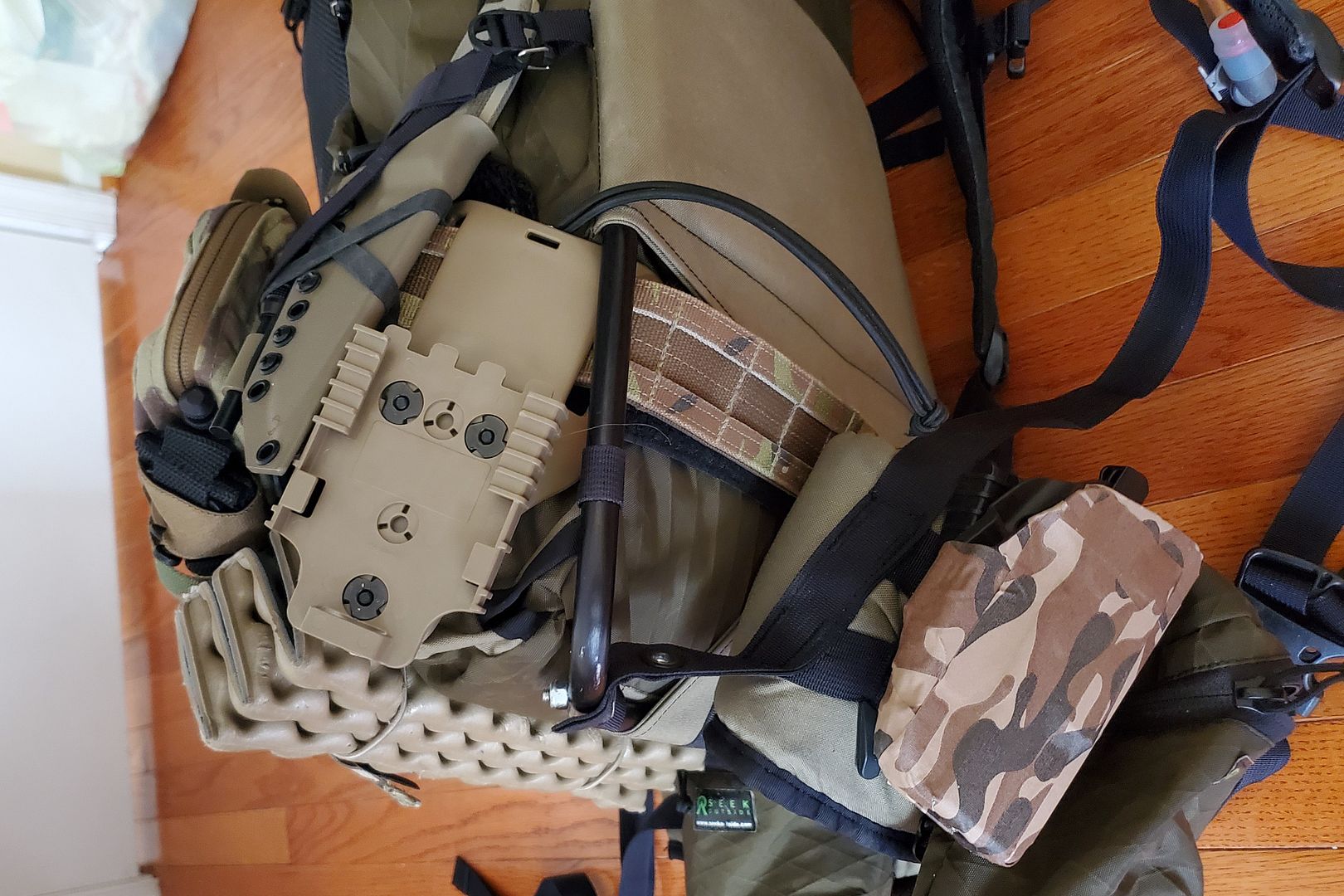 ROCK6