Warning, lots of pics!
Over 12 months back I bought a reasonable condition (read used!) Winchester Model 67 for $100 and decided that instead of butchering it for a project, I would restore it.
First off I dismantled it completely, checked every little bit for wear, and finding every thing all good, proceeded to degrease and clean all the bits.
I then put fresh Remoil on them, and put them in labeled ziplock bags.
All the trigger assembly:
I then started on the stock, this was quite beat up from normal use with not much care.
Using some stripper, I got as much of the old finish off as possible.
I then inspected the wood, and circled as many gouges and dents as I could see.
It was at this point that Pop suggested I steam them out.
He had the great idea of wrapping the stock tightly in a towel, covering it in boiling water, and leaving it till cold, and repeat as many times as needed.
Damn it worked good, lifting all but the gouges in the stock.
Then it was into the hotwater cupboard for a few days to dry thoroughly.
I struggled unsuccessfully to find the right colored walnut filler, and decided in the end to leave the gouges, all of which are small, as character flaws.
In fact, I managed to sand most of them out with some 60grit paper while sanding away the white soft wood back to hard redwood.
On the left is new wood, on the right is the soft whitewood:
I worked my way through the grits getting finer and finer, finishing up with 600grit, which left the wood beautifully smooth and red, with a glow to it.
The results of the 600grit:
Both me and Pop decided it would look better with an oiled finish.
I started by rubbing in a mix of 3parts turpentine to 1part raw linseed oil (Pops mix) with some 1000grit sandpaper.
It was left for 24 hours to soak in and dry, then repeated, and again, and again.
Sealed now, I next started rubbing in straight boiled linseed oil with my hand.
Each time needing less oil as it soaked it up, leaving it to dry in the hotwater cupboard for a few hours between coats.
This produced a lovely satin sheen, with the wood well protected and showing it's full beauty.
The results:
Next up was re-blueing, something I had never tried before.
I ordered a kit, figuring it would be my best chance of getting successful results, if not the best blue job.
Man was this easy, all you need is patience and time, not skill.
I did the trigger guard fist, to see how I would go.
Wearing gloves (to protect my hands from the chemicals and to protect the metal from any oils on my skin) and eye protection, I started by degreasing the piece, then applying a blue and rust remover and leaving it for 10 mins to do it's thing.
I then applied another coat, using some steel wool this time to help it along and to get the tougher bits.
Then I sanded with rough paper to smooth out any pitting there was, working my way up the grits to 320grit.
After this, more degreasing, then using a hair dryer I warmed the metal ready for the blue.
Using a clean piece of cloth, I rubbed the blue chemical all over the guard with long, even strokes. (you guys won't believe how many jokes I've put up with over the past few days.
)
It was quite cool watching the metal turn black before my eyes, but damn did it look like I'd messed up, all streaky and different colors!
Luckily I had been warned about this, and rinsing it with hot water, proceeded to rub it with some steel wool.
Now the color smoothed out and became uniform.
I degreased it again, heated it, applied the blue, rinsed it and rubbed it.
And again, and again, and again, and so on.
I gave it 25 coats, switching at coat 10 from steel wool to a soft cotton cloth.
Boy did it come out good, and after applying some Remoil to it, I put it aside and then did all the screw heads that are visible on the rifle.
Trigger Guard just after stripping: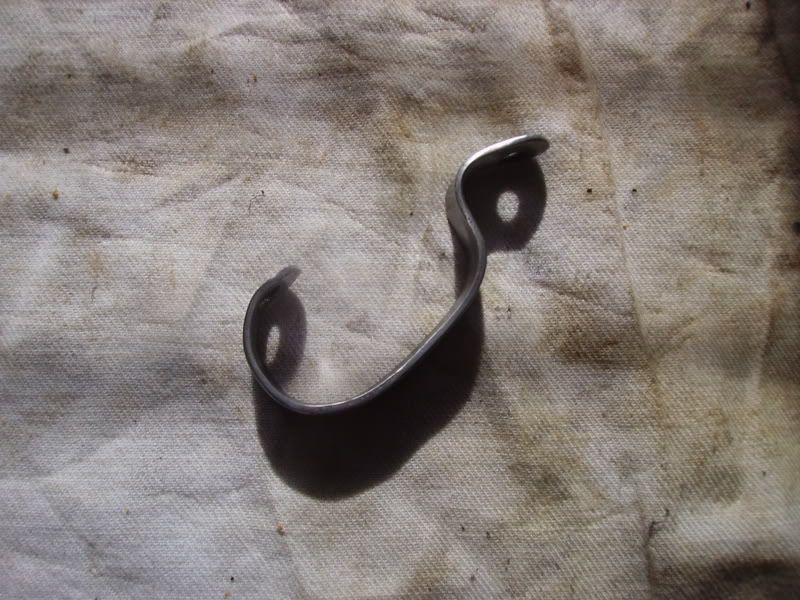 Trigger guard after re-blueing: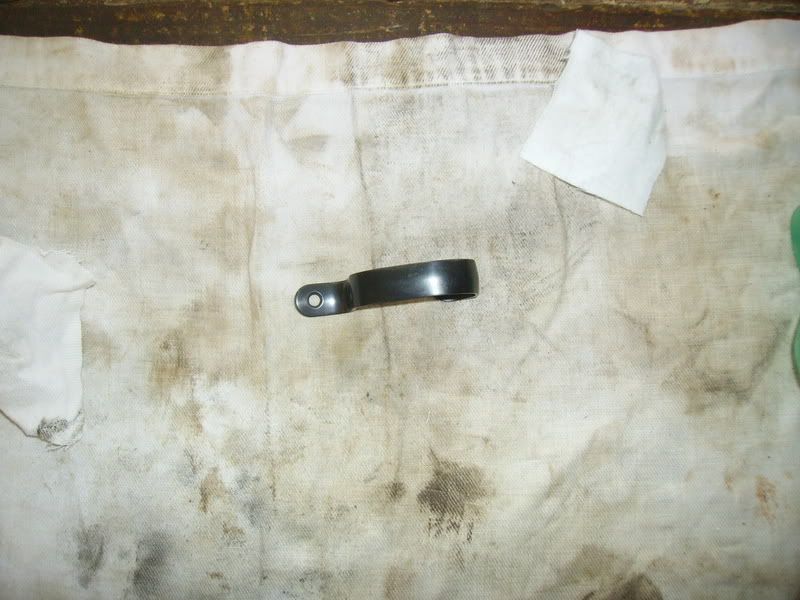 Feeling confident of tackling the barrel now, I went through the whole process with that, giving it 25 coats as well.
I found these great plastic covers for the jaws of the vice, and knew they would be handy one day, well they worked perfect for holding the barrel steady while sanding.
Half way through stripping and sanding: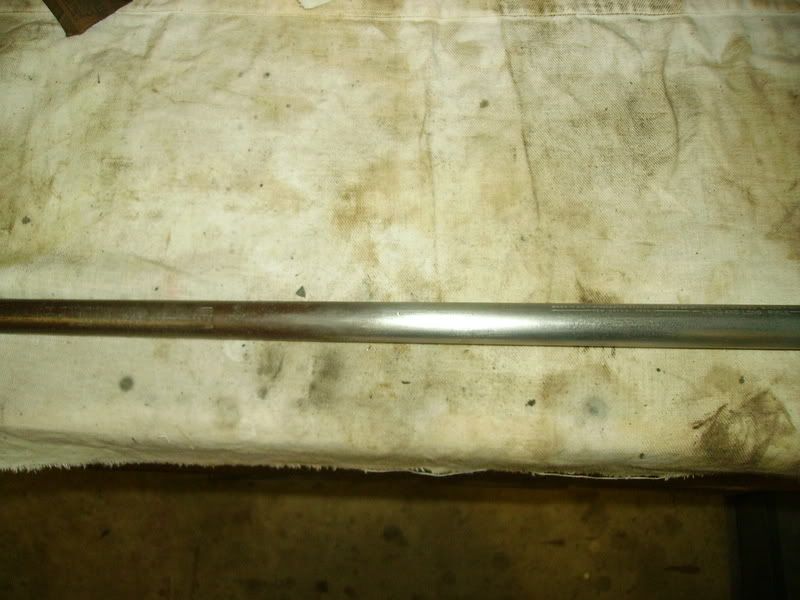 Freshly blued:
Reassembly, trigger is in, guards on, butt plate is on, ready for the barrel:
Barrel back in:
The fresh blue and walnut look so much better now, the barrel before:
And after: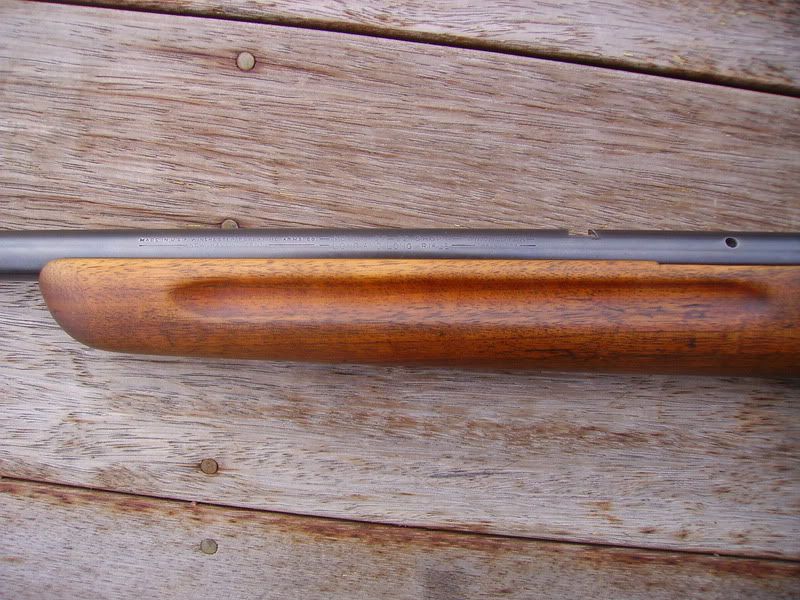 Before: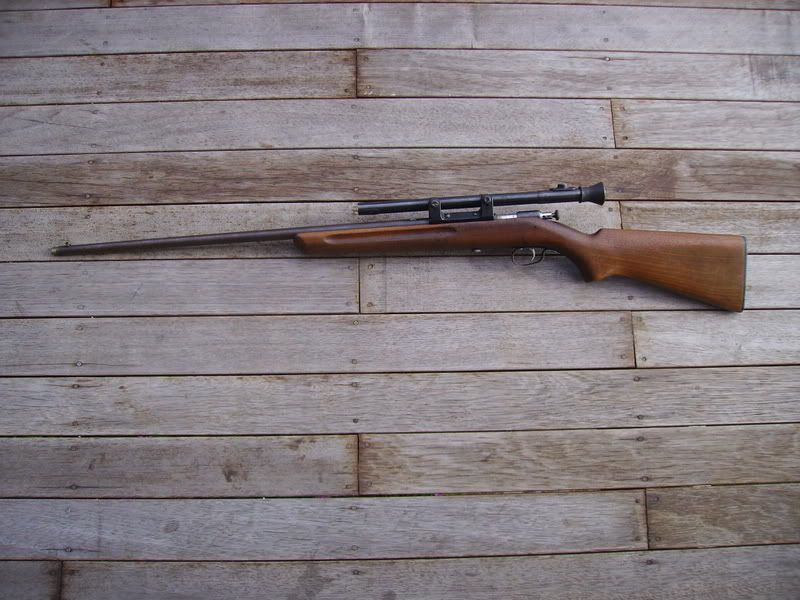 And after: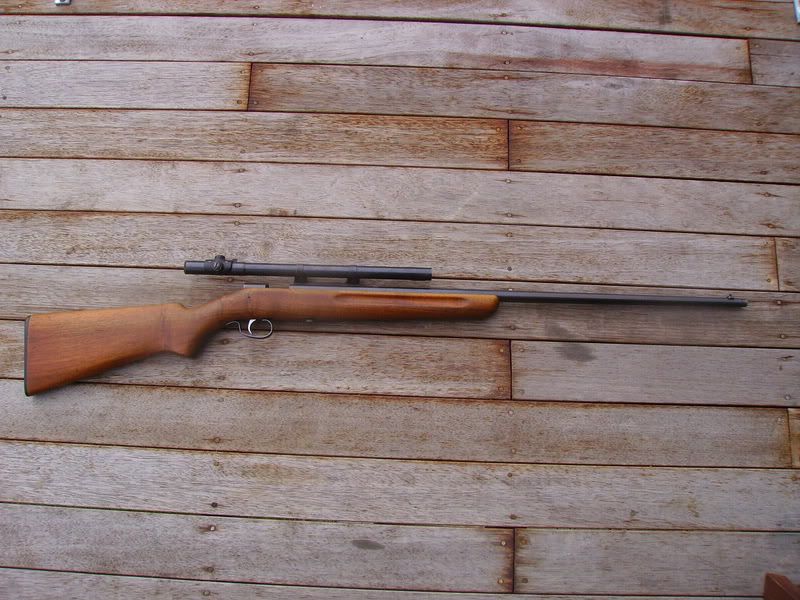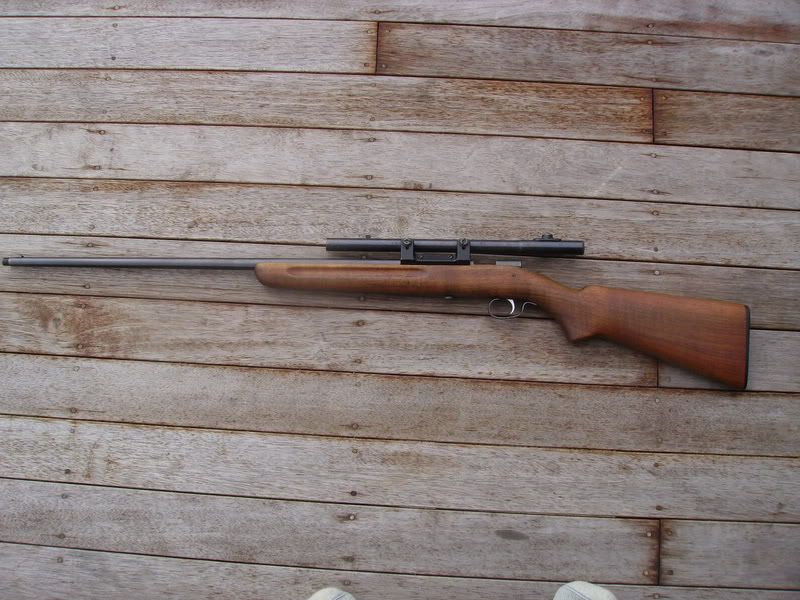 I ordered a replica manual off eBay from Rediscovered Shooting Treasures, and when I mentioned the scope I had, he chucked one for that in for free.
Great service, that was easier than some auctions I've dealt with locally. :bthumb:
With the replica manuals for the rifle and scope:
Some final pics: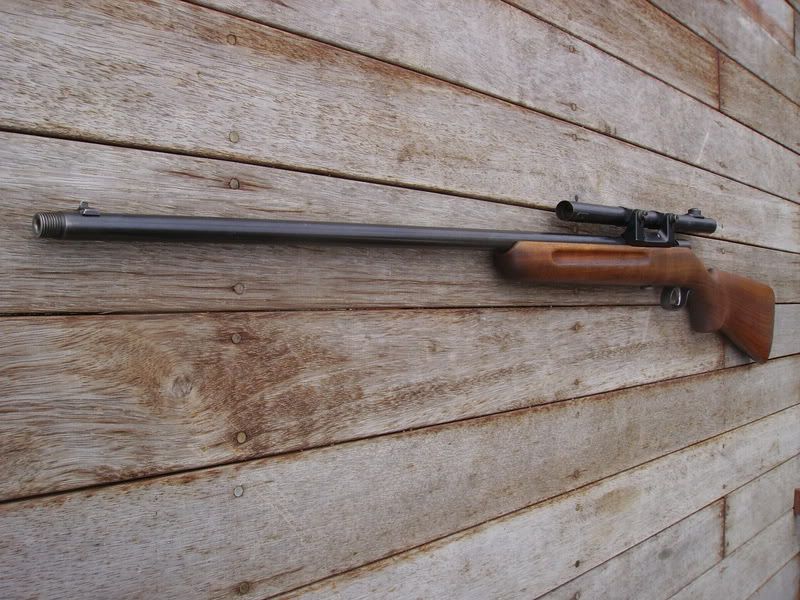 So there you have it, an ol' rifle given a new lease of life.