For more bushcraft tutorials and information, visit
www.RucksackNation.com
Here in the North Country snow poses many threats. Not only the cold and wetness, but the increased reflection of UV rays. Not only is one at a perhaps higher risk of sun burn (mostly because one doesn't expect it) but a high risk of eye damage resulting in what is known as "Snow Blindness"
Snow Blindness, or photokeratitis, is a very painful and temporarily debilitating eye condition caused by exposure of one's eyes to UV rays. Think of it like a sun burn to the cornea... ouch.
This is a horrible and possibly life threatening ailment in the bush. The best way to go about fighting it is in prevention. One of the quick and simple ways to fight Snow Blindness (or any UV exposure to the sun) would be to follow the Egyptians and place black ash under one's eyes as one has most likely seen a football player do. This helps absorb light and direct UV rays away from one's eyes and is a very simple method.
Another method would be to create some sort of "sun glasses". I modeled mine after the Inuit Snow Goggles. The Inuits often used caribou antlers to carve their goggles. In my case, without much caribou running around any longer in these parts, I used a piece of cedar I had harvest from a dead tree. The goggles are N. White Cedar and the cordage for securing the goggles are made from the same bark off the cedar plank I had cut.
Cut a Cedar "Blank" for my goggles.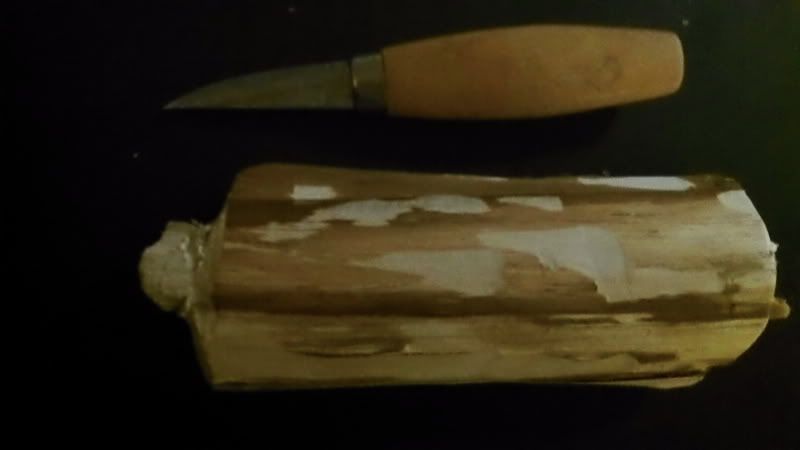 Marked where my nose would go on the goggles and began a notch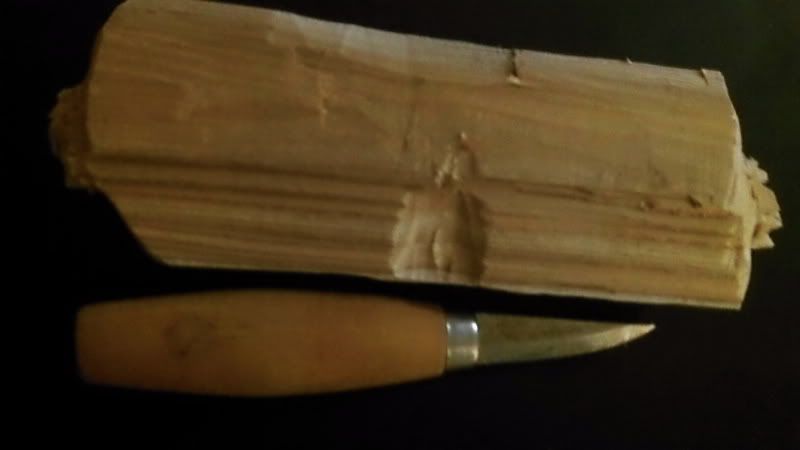 Further notching the nose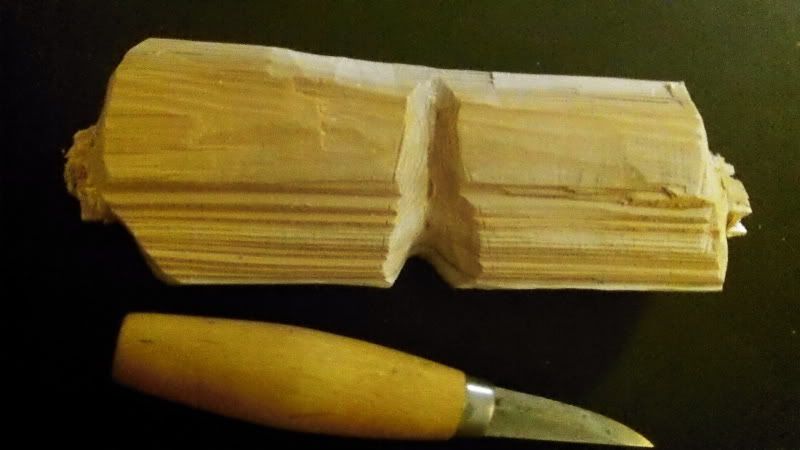 Beginning the eye slits
Finished Eye Slits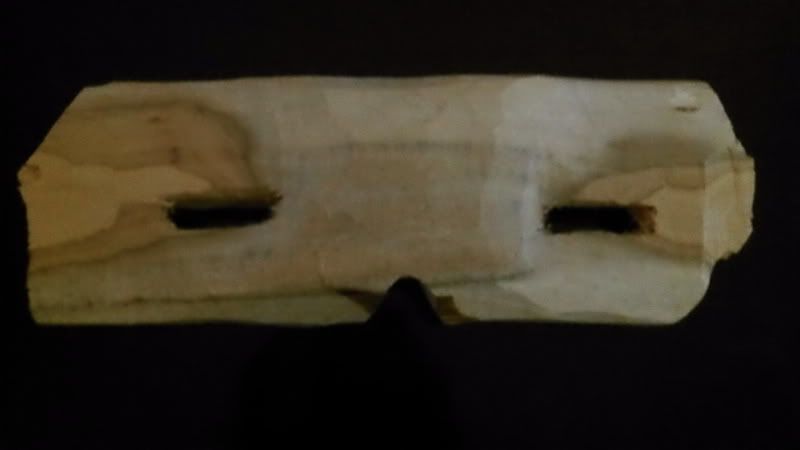 A little bit more shaping to the mask to better fit my face and then starting to use a Mullein Stalk to hand drill through the edges of the goggles to make a hole for a strap.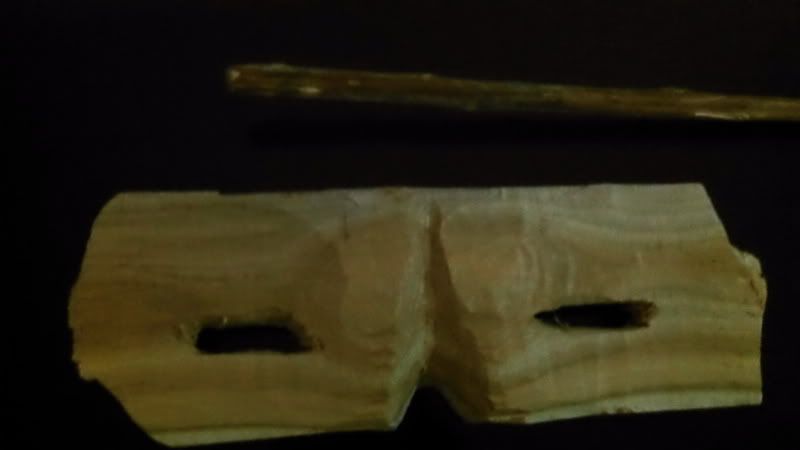 Hand drilled hole for strap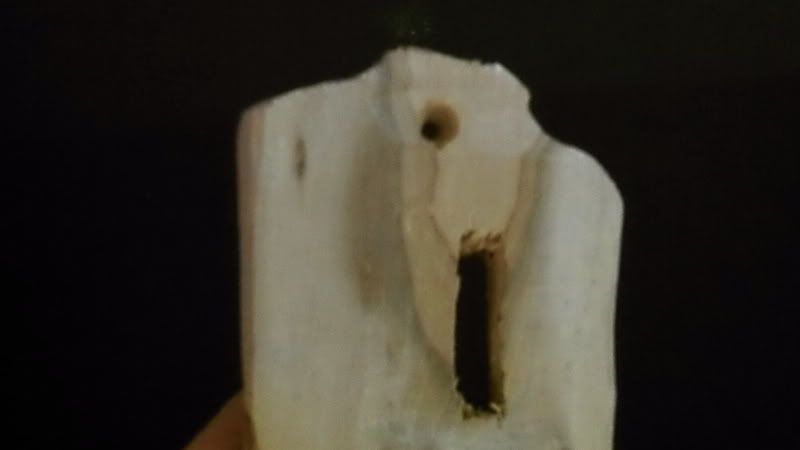 Holes drilled and the bark from the cedar being prepped for cordage.
Finished Goggles, Back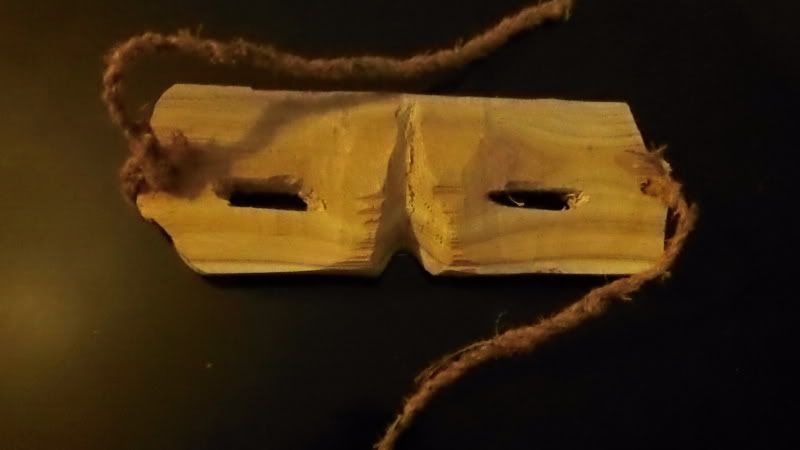 Finished front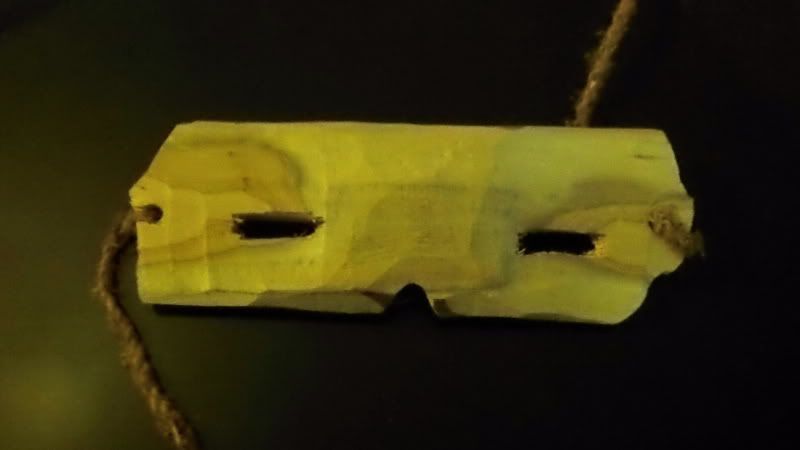 I think I will most likely lengthen the slits to go more across the entire set of goggles but use a much thinner slit the rest of the way.
An expedient version would be to use a piece of birch bark, cut a similar slit and holes and then tie the birch to one's head in a similar fashion.