I've been meaning to build a much more solid workbench as the one I've been using was rubbish, it would wobble a good 5 inches when sawing something in the vise (I live in a flat, I use my mums garage to do any projects that need more than a few hand tools, it was already there when she moved into the new place).
So after a friend messaged me that he got a load of free really good quality wood I decided its time to make it. Its actually from old exercise benches as he is a groundsman at a big football club (soccer as Americans would call it) they tend to get rid of stuff long before its worn out
I got a box of 200 5x50mm screws from Srewfix (a really good tool shop over here in the UK). Great quality and dirt cheap.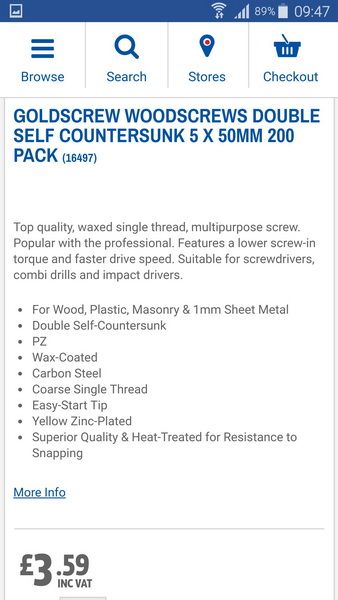 The wood I got: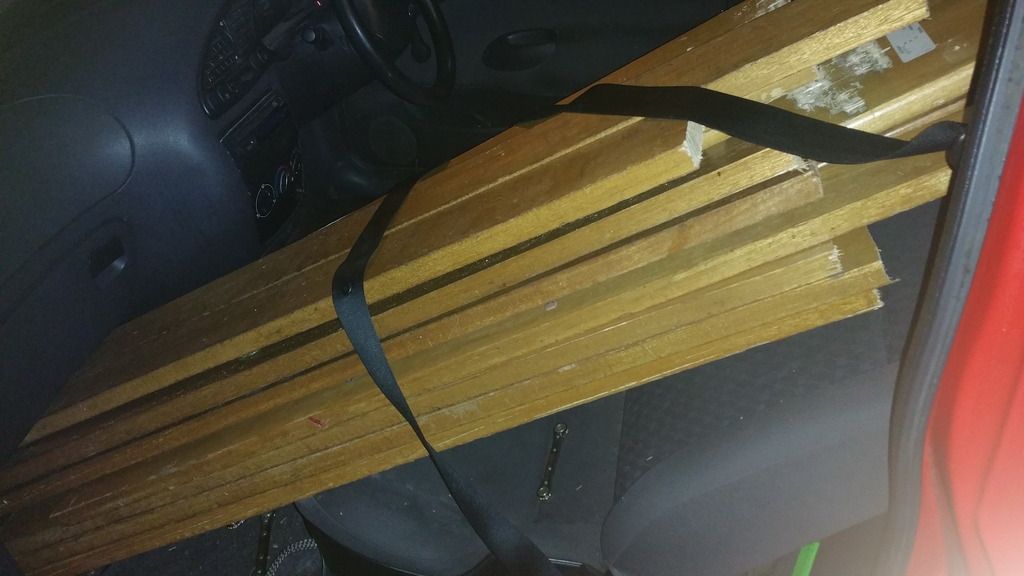 I knew the design and sizes in my head, so started cutting the wood the length. I got a fine cutting jigsaw blade that cut them nicely, but took ages. with a good old crosscut saw they took seconds: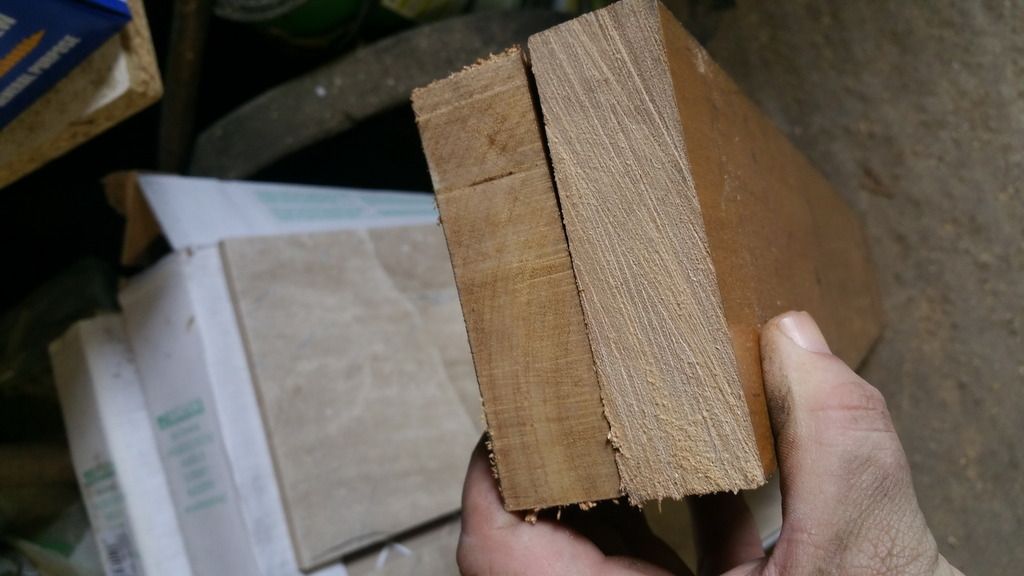 Building it: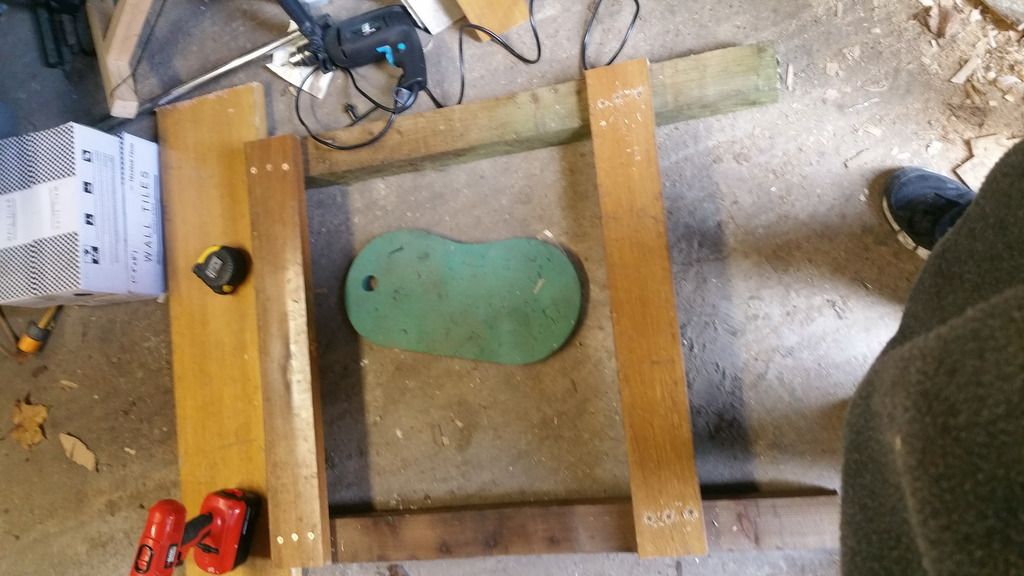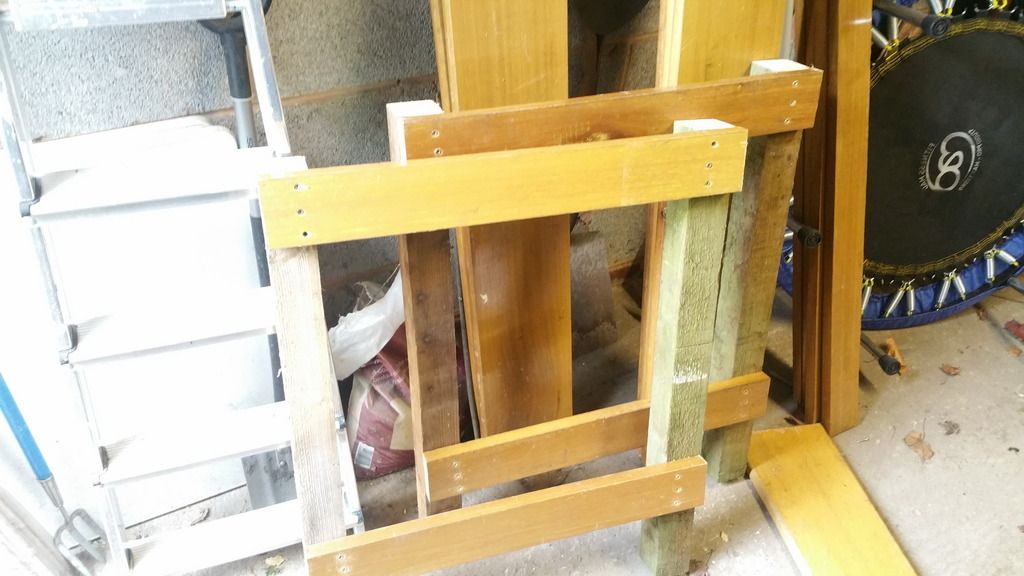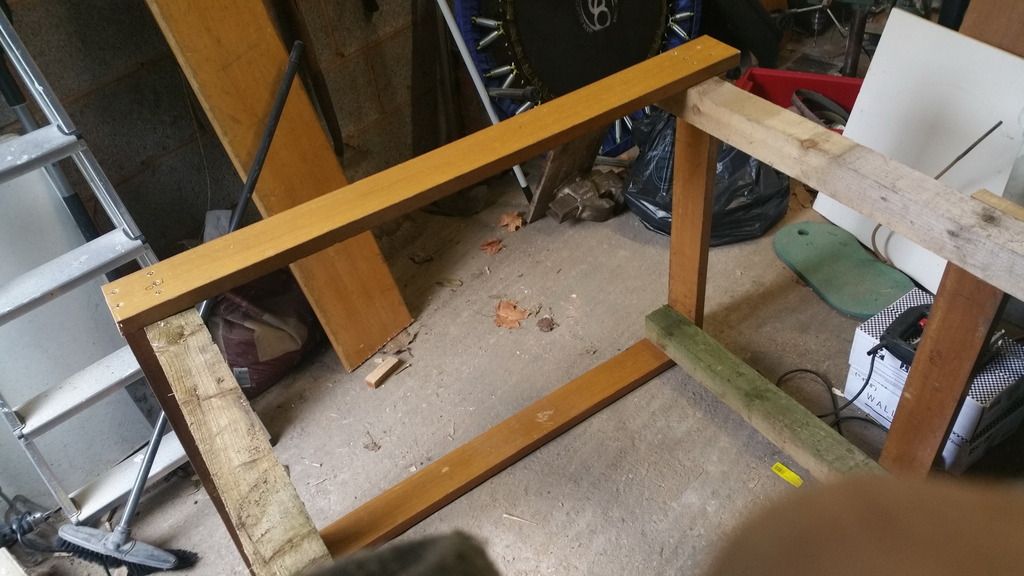 (I used fence posts as where it will live it gets rain water in, so I used treated wood).
And finished, just need to add a vise or two.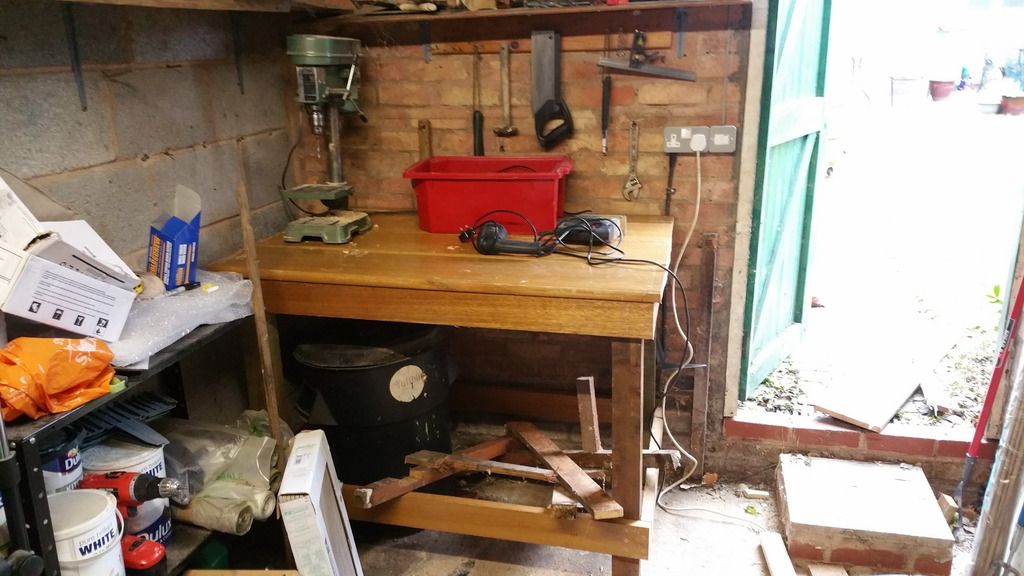 Other than another plank the vise is mounted to that wood under the bench was all the old one was made of. The new one dosen't move at all.